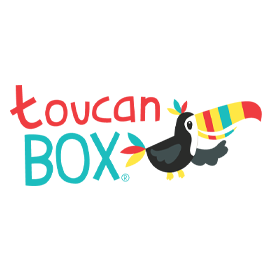 toucanBox's cost-effective subscription sign-ups with Facebook video ads
Overview
toucanBox aims to unleash children's creativity with monthly subscription boxes that deliver a treasure trove of stimulating activities straight to their door. Every box offers a complete hands-on project that makes learning memorable and fun by introducing exciting concepts from the worlds of science, technology, engineering, arts and maths.
The goal: With the Easter holiday period on the horizon, toucanBox wanted to launch a compelling campaign ahead of time that would drive a strong volume of sign-ups for the monthly subscription service at a sustainably low cost-per-acquisition.
What was the role of Digital in the media mix?
To prepare for the campaign, toucanBox and Facebook Marketing Partner TRGT Digital defined an Easter-inspired creative strategy that used mobile-friendly vertical video based on previously tested themes, such as delivery and unboxing, and children getting involved in their creative projects. They created a number of video and still photo ad variants along these themes with different copy, with some focusing on price and some on short, simple messaging.
European audiences based on relevant interests and lookalikes of existing, high-value customers saw the ads across Facebook, Instagram and Messenger over a 24-day period. toucanBox monitored the performance of video and photo ads during the campaign and adjusted budgets in favour of the best-performing audiences and ad creative. Video ads drove strong conversions at a fraction of the acquisition cost of still image ads.
2X
increase in conversion rate, compared to previous months
10X
more sign-ups, compared to previous months
35%
higher click-through rate with video ads
What results did you attain? What was the biggest achievement?
Thanks to compelling Easter-themed video ads and careful targeting, the March–April 2020 campaign achieved: 
2X increase in conversion rate, compared to previous months

10X more sign-ups, compared to previous months

35% higher click-through rate with video ads

70% lower cost-per-acquisition with video ads
In a sentence…
toucanBox's cost-effective subscription sign-ups with Facebook video ads
Find out more
'Working together with TRGT Digital, we found Facebook to be an invaluable business growth tool for toucanBox, from reaching more niche audiences with specific assets that connect best with their interests to informing more strategic decisions—such as new market launches or expanding our video production resources to meet new content demands' - Gytis Vainilavicius, Head of Performance Marketing, toucanBox