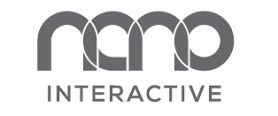 Mondelēz go cookie-less with Nano Interactive
Overview
Macro context: In today's digital ecosystem consumers are more privacy conscious than ever before, making it more important for brands to reach, target and connect with audiences in a privacy compliant way that is respectful to the end user.  Add to this the recent rise in widely distributed browsers blocking third party cookies by default and the ability for brands to target users through traditional retrospective targeting is being significantly restricted and therefore impacting reach and revenue potential.
Micro context: January is a key period for health products as many consumers undergo New Year's resolutions and health regimes. Philadelphia wanted to generate awareness of its 'Better for You' product range to this health conscious audience using smart, engaging targeting.  
Nano have developed a live intent-based targeting platform to help advertisers such as Mondelēz overcome the challenges the demise of the cookie will bring. This allows for the targeting of users in a better, safer way without relying on cookies or other user identifiers, thus making for a far better online experience for the end user as ad engagement is being driven in contextually relevant publisher environments.
What was the role of digital within the media mix?
In a media first, Nano Interactive ran a 100% cookie-free campaign, working towards helping brands overcome transparency related challenges so they can target users in a better, safer way without relying on cookies or other user identifiers.
Through its live keyword targeting platform, Nano were able to intercept in-market audiences in contextually relevant environments reaching new users at scale at the very moment they were expressing intent.
Using AI capabilities, they were able to unearth audience insights providing Mondelēz with a holistic view of its audience. Insights included top performing keywords, publishers, device, temporal data, creative and peripheral interests.
2,230,378
Unique users reached
What results did you attain? What was the biggest achievement? 
Reach, engagement and viewability goals were exceeded.  
www.cyclist.co.uk generated an impressive CTR of 0.22%.Ads served in real time

Tablets performed the best, while most users searched for relevant keywords on their mobile devices.Over 2,200 clicks to the site

Diet (kale jail) creative was more attractive for the users. Billboard creative drove the best results in terms of CTR

End of the week generated the best performance
In a sentence...
Mondelēz go cookie-less with Nano Interactive to extend campaign reach.