Pressing play on the video below will set a third-party cookie. Please read our privacy & cookie policy for more information.
Who are Callay?
Callaly is an award-winning British femcare start-up and the inventor of the tampliner; the first significant innovation to tampons in 80 years.
Co-Founder and gynaecologist Alex Hooi had listened to thousands of women talk about their frustrations with femcare. Most products on the market were either uncomfortable, inconvenient or prone to leaks. He wanted to help create a higher quality and more convenient option.
The tampliner combines an organic cotton tampon with a soft mini-liner and a virtual applicator for mess-free insertion and removal.
Where did it all start?
The Callaly team spent a decade developing their product and acquiring patent families across 85% of the global market, before soft-launching the tampliner in 2018.
Tampliners sold out their first run and will be returning in autumn 2019, alongside a full range of organic cotton period products including tampons, pads and liners.
What's the marketing approach?
Callaly has found omnichannel strategies to be most successful, targeting potential customers through multiple touchpoints, from PR articles to Facebook ads. Different channels achieve different aims; for example, Callaly plans to combine performance marketing with OOH campaigns to help reach more women. Co-Founder and CEO Thang Vo-Ta says: "We have to test, learn, iterate and act."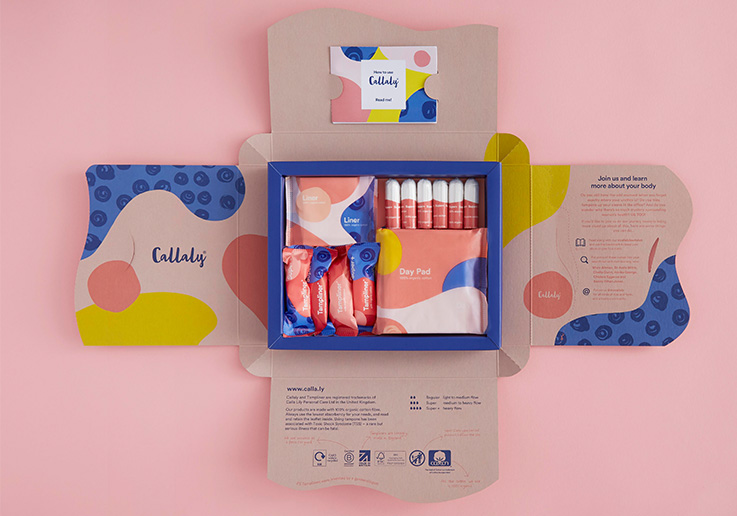 Tell us about customer relationships
The Callaly team believe that their advantage in the Direct to Consumer world comes from an emphasis on direct customer feedback, and they actively foster honest conversations with people who buy their products.
Although the company will launch as an online-only, Direct to Consumer product, Callaly takes an omnichannel approach and aims to make sure the products reach all people with periods – whatever their buying habits.
What is company culture like?
Everyone who works at Callaly has share options and the senior leadership team works hard to create a shared sense of ownership over the company's future.
The company's mission is to be the femcare brand of the future while using its business as a force for good, and that informs all company decision making. Callaly products are designed to be environmentally friendly, using biodegradable cotton and wrappers, with no hard plastic applicators. Tampliners are made in Britain and the brand prioritises quality and provenance.
Tell us a fun fact
Callaly was the first UK-based femcare brand to be awarded B Corp status, an accreditation for for-profit companies that are committed to benefiting society. Other B Corps include Innocent Drinks, Patagonia and Kickstarter.
Social media lets us share our values directly with our potential customers.

Thang Vo-Ta, Co-Founder & CEO, Callaly