Directory of targeting & measurement tools
Posted on: Monday 05 September 2022 | IAB UK
Here we lay out the main targeting and measurement solutions currently in the market and provide links for further information
We've covered how far the industry has come in developing alternative targeting and measurement solutions, as well as breaking down the types of solutions on the market. Now let's delve into what is actually out there - the tools that are being developed and are currently available for you to adopt or trial.
Please note, this directory is not exhaustive and by featuring tools here, we are not endorsing them. The aim of this directory is to give our members further information about what is available in the market. We cannot vouch for whether all of the below will be compliant with data protection laws as this will often depend on how a solution is implemented in practice.
Adform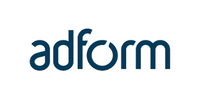 ID Fusion
With third-party cookies due to be discontinued in 2024, many publishers are adopting first-party IDs as an alternative, which has created a "jungle" of ID solutions. To bring order to this increasingly fragmented identity landscape, Adform has built ID Fusion, a channel-agnostic solution that combines publishers' first-party IDs with advertisers' customer data to make sense of online identities.
Adform's ID Fusion solution uses first-party IDs instead of third-party cookies for common use-cases such as frequency capping, audience targeting, and reporting. ID Fusion has demonstrated its capability in real-life campaigns, helping marketers unlock value at scale.
Clients have seen remarkable results. Adform commissioned PwC to test ID Fusion, and the results revealed that first-party IDs dramatically outperformed third-party cookies, leading to outstanding increases of 669% in reach and 161% uplift in performance.
Contact: Philip Acton, Country Manager UK
AdInMo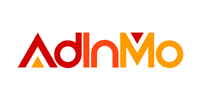 InGamePlay Brand Advertising 
AdInMo's mobile in-game advertising platform is built to deliver a cookie-less and IDFA-less brand advertising experience. Our privacy-first solution delivers relevant ads without intrusive targeting identifiers. Immersive video and display ads are click-free to ensure no interruption to gameplay and to create an authentic brand experience.
Mobile is the biggest games platform and the majority of audiences are casual players, who are not only used to, but expect, free-to-play ad-supported games. Our extensive InGamePlay inventory provides global reach empowering advertisers to target premium audiences across different player personas based on contextual and behavioural targeting.
Basic contextual data includes geo, game genre, app store age rating and iPhone and Android users, forming the basis of AdInMo's targeting and measurement framework. Supported by industry standard viewability measurement, advanced targeting using machine learning maps contextual data to behavioural metrics and proprietary in-game signals to establish addressable player personas: Think late night player, the pay-to-cheater or hyper casual commuter.
Contact: Kristan Rivers, CEO & Founder
Adsquare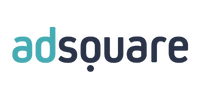 Audience Targeting
Audience Targeting allows advertisers and agencies to reach users independently of their location – anytime, anywhere. The underlying data consist of users' Mobile Advertising IDs (MAIDs) plus audience segmentation. Adsquare's audience data taxonomy comprises thousands of segments across 30 countries worldwide, including geo-behavioural segments, app usage, past purchases and advanced demographics. 
Footfall Measurement
Find out what's working, how it's working and optimise performance on the go. With Adsquare Footfall Measurement data, advertisers can see exactly how many customers their campaign is impacting, how it's affecting consumer behaviour and what they can do to further enhance performance. 
To achieve the best results from advertising strategies and to make the right decisions on ad spend allocation, marketers need to go beyond traditional engagement KPIs. Ad clicks do not necessarily equal store visits and don't tell the full story. Adsquare Footfall Measurement functionality provides additional information for marketers and enables a deeper understanding of consumer journeys. 
Being able to measure store visits in real-time, brands can realise the full value of their mobile campaigns, optimise spend and validate their media investment. Adsquare is one of the largest aggregators of movement data, spatial data and audience data globally. Background location data, 100% sourced from SDK, is overlaid on top of specific Places of Interest (POI) with polygon information. This allows advertisers to measure foot traffic in any given location at any given day and time.
Proximity Targeting
Proximity Targeting is Adsquare's location-based targeting solution (a.k.a. Geo-contextual Targeting) actionable via Adsquare's proprietary pre-bid API integrations with programmatic platforms such as Demand Side Platforms (DSP). Our technology enriches geo-locations sent in the bid request (may these come from mobile devices, DOOH locations, CTVs, etc.) with spatial data in real-time. This allows advertisers to reach relevant audiences based on their location context in the moment of an ad impression.
Proximity Targeting works without cookies or Identifiers for Advertising (IFA) and people are in no way being targeted – only locations.
This makes Proximity Targeting fully privacy compliant by nature. Proximity Targeting is the future of data-driven marketing as it allows advertisers to offset the deprecation of identifiers in the mobile space and open new opportunities to significantly improve the targeting of multiple ad formats such as DOOH and Connected TV. A product highlight to mention is our 'Audiences in Motion' taxonomy for ID-less audience targeting.
Contact: Christoph Herwig, VP Marketing
Bauer Media Group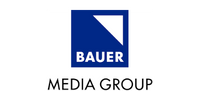 Bauer Illuminate
Illuminate is Bauer's premium data-led targeted advertising solution across publishing and audio display formats.
From over 100 websites and apps, across a diverse portfolio spanning entertainment, lifestyle, parenting, hobbies, insurance, B2B, automotive, motorcycling and audio, Bauer collects thousands of first-party data signals. These are used to build privacy-safe publisher cohorts around behaviours, demographics, device context and interests.
Many Illuminate cohorts have funnel-based options to reach users at awareness, interest, engagement, and intent stages, enabling advertisers to tailor targeting to their objectives.
It is a brand-safe solution, with advertising only appearing in Bauer's brand-safe, trusted environments including brands such as Grazia, MCN, Empire, Today's Golfer, Absolute Radio, Parkers, Mother & Baby and KISS.
Alongside real-time targeting, Illuminate provides detailed actionable insights into campaign performance, and relevant measurement aligned to advertiser objectives.
Illuminate is available programmatically or as a direct buy, with specialised solutions available for the automotive, B2B and motorcycling sectors
Contact: Kieran Lewis, Head of Commercial Product & Data
Captify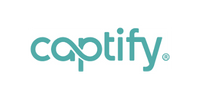 Search-powered Contextual

 
Captify is the leading Search Intelligence platform for the open web and the largest independent holder of onsite search data outside of the walled gardens. Through our trusted publisher partnerships, Captify has built a privacy-centric, dynamic network of high-volume, high-quality and high-intent data.
Captify empowers companies to access, understand and activate search intent from the open web, on any channel and without relying on third-party cookies.
Captify's Search-powered Contextual solution is the industry's only contextual offering with search data at its core, proven to drive 44% better performance for brand campaigns vs standard contextual solutions. This provides advertisers with a crucial cookieless alternative to pure contextual providers and enables the continuation of privacy-friendly, intent-based audience targeting after the deprecation of third-party cookies.
Search-powered Contextual combines onsite search data and page-level contextual data to profile 'who' audiences are, 'what' they're interested in and 'where' they are going. Captify can then provide scale by finding contextually similar pages across the open web - across any browser or device (including Safari and Firefox)
Contact: Martin Wallace, Marketing Director, EMEA
Cluep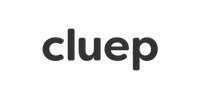 Feelings, Text, Video and Image Recognition
Cluep is an artificially intelligent mobile advertising platform that targets people based on accurate insight into their needs, intent, interests and feelings, without using cookies. Applying its patented and proprietary technologies, Cluep analyses what people are publicly sharing on their social platforms and serves them relevant advertising in their other mobile apps and sites.  
Cluep's text-analysis and audio recognition engines are able to determine what people are saying in English, French, German and Spanish, and identify which of 24 feelings are being expressed. Cluep's image and video recognition engines recognise thousands of brands, products and scenarios.  Cluep can also target people based on where they go in the physical world.  
Using these "self-expressed" signals, marketers can effectively reach and engage their key audiences - from competitive or category users to untapped new prospects - with timely messages that matter most to them, while ensuring proven performance, brand safety and user privacy.
Contact: Karla Stuewe, VP, Global Sales, Cluep
Covatic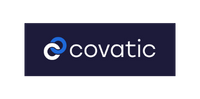 A-Type
Over the past three years, Covatic has been working closely with Comcast, Sky and Bauer Media to hone its privacy-first advertising solutions, bringing to market solutions for mobile app, browser, CTV and smart speakers. The product is called A-Type and a growing roster of clients includes some of the biggest names in advertising. 
A-Type enables clients to drive CPM with highly targeted campaigns, accurate standard audiences and compelling in-moment segments without the need for third-party cookies. The solution does not make use of an ID or require users to log in. It never tracks users across the internet and never exposes personal data.
A-Type is an on-device or 'edge' approach, which means personal data never leaves the device. It is designed to be GDPR, ATT and CCPA safe and is designed with the new US ADDPA legislation in mind. A-Type integrates with most ad managers, including Freewheel, Google and AdsWizz.
Contact: [email protected]
Google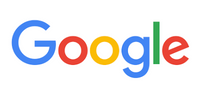 Google targeting tools
Customer Match
An audience solution that matches Google users against the marketer's own first-party data, helping them to reach their customers across Search, Gmail, Shopping, YouTube, and Discovery campaigns.
Customer Match relies on first-party data that the customer owns. Customers can upload their consented first-party user data, which is hashed to protect data privacy. Customer Match data also informs modelling and automated campaigns (e.g. Performance Max). Leveraging first-party data to reach existing customers and finding new ones on Google's owned  and operated properties is key to achieving sustainable long-term growth.

Optimized Targeting
Reach new and relevant audiences across Google display campaigns, Discovery, and YouTube Video Action with ease, powered by our privacy forward machine learning models. Optimized targeting builds off of existing targeting inputs – such as the campaign's core audiences or your own first-party data – to find new, high-performing Google audiences for you.
Optimized targeting ensures advertisers are prepared for a world with limited third-party cookies and identifiers. It is an effective strategy to mitigate iOS14 targeting impact that no longer allows remarketing and customer match data, cookie loss, and additional technology changes.
Google measurement tools
Consent Mode
Consent mode allows advertisers to respect user consent choices by communicating user consent status to Google tags (implemented via gtag.js or the Google Tag Manager tag) and adjusting tag behaviour for ads and analytics cookies on their sites. Using consent signals, we leverage Google's conversion modelling solutions to fill in measurement gaps and recover lost conversions due to consent choices. In turn, advertisers gain a more accurate understanding of their ad performance.
Enhanced Conversions
Conversion Tracking preserves accurate conversion measurement when cookies are not available, by increasing observable data and improving overall quality of conversion modelling.
A conversion tag captures hashed customer data (e.g. email address) and then matches it against Google's hashed logged-in data. Conversions that otherwise would not have been measured can be attributed to ads in a privacy-safe way.

Google Analytics 4
Google's app and web analytics solution that represents the future of measurement. By leveraging Google's world-class machine learning abilities, GA4 is able to provide predictive insights and opportunities for user journey measurement and audience activation in a world where third-party cookie-based measurement is becoming scarce.
Key components that make GA4 a game-changer when it comes to meeting privacy expectations:
Granular controls for data collection and usage
New options for on-boarding first-party data
Conversion and behavioural measurement via modelling to fill gaps for app and web traffic
Audience activation via privacy-preserving APIs and new integrations
 
Google Analytics for Firebase
GA4F is a Google Analytics 4 module available within Google's integrated app developer platform, Firebase. It provides event-centric in-app behavioural analytics and compliments cross-network attribution for both Android and iOS. All-in-one way to generate, capture, catalogue, and utilise first-party data while seamlessly integrating all of the privacy components of GA4. Improves flexibility in meeting user privacy expectations without compromising campaign performance.
Google bidding tool
Smart Bidding
Subset of automated bid strategies that uses machine learning to optimise for conversions or conversion value in each and every auction to maximise your ROI target or budget. Smart Bidding uses both observed and modelled conversion data along with billions of combinations of signals to set precise bids in each auction. It's a robust and durable solution that is fueled by combining your first-party conversion data, for example, sales or leads, together with the power of Google's machine learning algorithms.
GumGum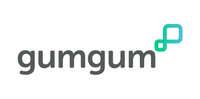 Verity
GumGum is a contextual-first global digital advertising platform that captures people's attention, without the use of personal data. We believe that an advertising ecosystem based on understanding a consumer's active frame of mind, rather than behavior, builds a more equitable and safer future for consumers, publishers, and advertisers alike. Founded in 2008, GumGum is headquartered in Santa Monica, California and operates in 19 markets worldwide.
Contact: Peter Wallace, General Manager EMEA
ID5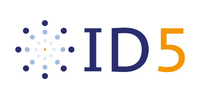 ID5 IdentityCloud 
ID5's IdentityCloud is a suite of solutions that enables advertisers, publishers and ad tech platforms to operate more efficiently and monetise their assets in all digital advertising environments.
IdentityCloud's key component is the ID5 ID, a next-generation universal identifier that allows the ability to address users and deliver campaign objectives across all environments, without relying on traditional identifiers such as third-party cookies. The ID5 ID offers the right balance between scale and accuracy by leveraging both deterministic and probabilistic methods to reconcile IDs across domains.
Another component is the cross-device graph, a solution enabling brands to deploy people-based marketing strategies across devices. It connects different signals, as well as an ID5 ID, to the same individual and/or household, allowing advertisers to reach people - rather than devices - with consistent and personalised messages. By leveraging a variety of signals, rather than relying on third-party cookies and MAIDs alone, ID5's cross-device graph ensures that marketers are future-proofed for a world without traditional identifiers.
IdentityCloud is built on top of privacy-by-design and encryption mechanisms, ensuring that users' privacy preferences are respected in the advertising value chain.
Contact: Alex Taylor, PR & Content Manager
ID Ward Ltd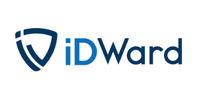 ID Ward
ID Ward is a decentralised platform for cohort-based advertising. It combines: 
Patented technology to identify all consented consumers across domains and build rich profiles using a persistent ID
Decentralised AI that stores and processes all personal data on the consumer device
Data anonymisation technology that ensures cohort IDs cannot be used to re-identify the individual through the backdoor. 
ID Ward supports privacy-first targeting, retargeting, frequency capping and attribution measurement across all cookieless browsers and devices.

Find out more
Index Exchange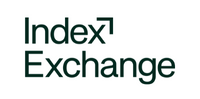 The Addressability Portfolio 
Index Exchange's addressability portfolio ensures that you have the flexibility to choose the solutions that are the best fit for your business. These include partnerships with universal ID providers to allow for privacy-centric, people-based messaging and measurement and publisher first-party data activations to help buyers reach the right audiences across the web.
Contact: Jamie Penkethman Director of Identity Product Marketing
Integral Ad Science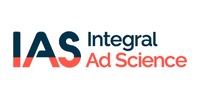 IAS Context Control Targeting
Take control with IAS contextual targeting to meet unique brand goals, before a bid is even placed. IAS predictive science pre-screens pages and categorises them using emotion and sentiment analysis, enabling advertisers to target content that is most desirable and relevant. IAS contextual targeting capabilities complement IAS brand safety and avoidance pre-bid settings to amplify brand message.
With IAS Context Control Targeting solution advertisers get access to:
250+ vertical, topical, seasonal segments 

Accurate classification at scale of content using best-in-class semantic intelligence

Pre-bid segments for targeting within major global DSPs including Google Display & Video 360, The Trade Desk, Verizon Media DSP, Adelphic, and more
Contact: [email protected] 
Lotame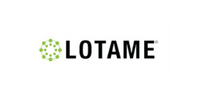 Lotame Panorama ID™
Lotame Panorama ID is a global people-based, privacy-first identity solution for the open web. Built from multiple inputs (web, mobile, CTV, and customer-specific IDs), the enriched ID is freely accessible and interoperable across the cookie-challenged web, all domains, devices, and platforms globally.
Since launching in 2020, Panorama ID has become one of the most adopted cookieless identifiers, deployed by +19,000 publishers globally. Panorama ID resolves and extends known and unknown users for targeting, analytics or attribution and allows marketers to buy high-quality data across all environments.
Some of the largest SSPs and DSPs support Panorama ID as it works more effectively than cookie targeting. With hundreds of campaigns launched across the globe, Lotame's identity solution is proving that advertising on the open web is sustainable, profitable, and privacy safe. Lotame Panorama ID is a 2022 Gold Winner for Technical Innovation of the Year by the StevieⓇ International Business Awards.
Contact: [email protected] 
Lucid, A Cint Group Company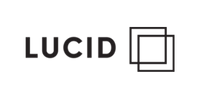 Lucid Impact Measurement 
Impact Measurement is an always-on attitudinal media measurement solution that measures brand lift of your cross-platform advertising campaigns. We survey consumers after they are exposed to your ad campaign, helping you determine success.
Our global platform delivers proprietary brand lift metrics and daily survey results in a real-time dashboard, so you can measure brand campaign success and optimise performance in flight. How it works:
Easy implementation: Implement our powerful tracking pixel or other appropriate tracking mechanisms into your creative

Immediate responses: We match your ad impressions with available respondents in seconds to seamlessly survey those exposed to your campaign

Gauge audience perceptions: Ask consumers who have seen your ads questions about brand awareness, message association, purchase intent, or any vital KPI to your business

Informed business decisions: Use survey daily results to make impactful business decisions and craft more effective media strategies in real-time
Contact: Rosie Bolam, Business Development Manager 
               Simon Beedell, VP
Lumen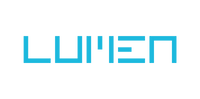 LAMP Lumen Attention Measurement Platform
Lumen's LAMP products use eye-tracking data to help agencies plan, buy, report and optimise attention to digital advertising. It integrates attention predictions into planning tools, DSPs, viewability pixels and attribution models. Lumen's SPOTLIGHT creative testing tool helps brands create more attention-grabbing ads, and build brand - or campaign - specific models of attention.
Contact: Mike Follet, Managing Director
Magnite

Magnite Audience Suite
Magnite's Audience Suite allows buyers and sellers to build, activate, and optimise audience-based deals. Magnite's Audience Data Matching Service (ADMS) - available on DV+ and coming soon for MCTV - is a unique cloud-based, privacy-first data matching solution enabling sellers and buyers to match data securely and anonymously. Seller Defined Audiences, on DV+, supports sellers in creating and syndicating standardised, scalable first-party segments according to IAB's SDA audience taxonomy. 
Magnite offers a vast array of first and third-party data sources and activation elements built on top of many DMP relationships - available through SpotX Audience Management Engine (AME), DV+ Data Engine, and MCTV Audience Tools. Lastly, SpotX, MCTV, and DV+ support a variety of Universal Identifiers, with DV+ supporting all Universal IDs. These offerings, along with transparency tools to control exposure of user identity and content data, are available to clients across Magnite platforms and leveraged by its Demand Facilitation team.
Contact: Graeme Lynch - VP Demand EMEA
Nano Interactive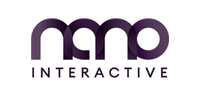 LIIFT™
LIIFT™ is Nano's futureproof platform for delivering the right context for every impression, every campaign, and any KPI. Where LIIFT ™ differs from other contextual solutions is in its ability to understand real-time user intent and the deeper meaning behind every entity on every page across the open web. In turn, this delivers performance alongside branding campaign goals.
LIIFT™ evaluates the page content and context around every ad served and goes beyond simple keywords and categories, delving deep into semantics and sentiment to ensure brand safety and ad relevance.
As part of our identity-free, advanced contextual targeting capabilities, we've developed a tracking and optimisation metric 'Time in View', which enables us to optimise towards the length of time a viewable creative is displayed. This approach has been proven to have a much higher correlation to ad effectiveness, driving uplifts across all key brand metrics and therefore positively addressing the attention economy.
Contact: Vanessa O'Connell, Head of Marketing Communications
Nectar360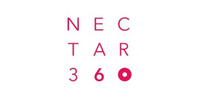 Digital Trading Platform
Nectar360's Digital Trading Platform allows brands and agencies to launch digital media campaigns quickly and efficiently, providing a solution that allows real time optimisation and reporting that closes the loop on in-store and online sales.
This product has been specifically created for grocery suppliers and customers, providing a one-stop shop solution for brands and agencies looking to get the upper hand in the digital marketing space, whilst providing strong return on advertising spend. The platform allows brands to appeal easily and efficiently to Nectar's engaged and unique first-party audience sets and access usable insights within real time, linked back to real time sales.
The platform consists of four key components: Audience Builder, Campaign Builder, Campaign Optimiser and Insights.
Contact: [email protected]
NumberEight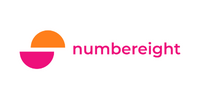 Euclid
Euclid solves the identity issue without using IDs. The technology enables advertising platforms and app publishers to quintuple (5x) their addressability while safeguarding users' privacy. It transforms raw mobile sensor data into meaningful insights about the user's live context (e.g., in-vehicle, at work) and behavioral audiences (e.g., cardio champion, early riser). 
Euclid uses innovative AI and edge computing to process data on the device itself. Doing so eliminates the need for identifiers and significantly reduces the risk of data leakage by minimising the amount of data leaving the device in the first place.
As a result, app publishers, advertising platforms, and advertisers can access a new type of first-party data - so-called 'mobex' (mobile context) - which covers over 200 live contexts and 70 audiences. This increases ad revenue by at least 30%.
Contact: Emma Raz, Director of Commercial
Permutive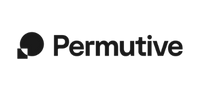 Audience Platform
Permutive's infrastructure empowers publishers and advertisers to address all of their audiences in the moment, whilst protecting privacy and respecting consumer consent. Audience Platform enables publishers and advertisers to activate audiences responsibly at scale and effectively use first-party data, without ever exposing consumers' personal information.
Designed to provide privacy and performance without trade-offs, Permutive is built for a privacy-first world. Rather than sending personal data to the cloud, Audience Platform leverages on-device processing, allowing for the delivery of ID-agnostic addressability at speed and scale. Using Permutive's Cohorts, publishers and advertisers have the power to strengthen and action their valuable data – making entire audiences addressable.
Permutive is listed in YCombinator's Top 150 companies of all time and is trusted by the world's largest publishers and advertisers, including News Corp, Hearst, BuzzFeed, Penske Media, Future plc, The Guardian, Vox Media, Insider, Hubert Burda Media and Condé Nast International.
Contact: Richard King, Director GTM Strategy
Playground XYZ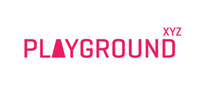 Attention Intelligence Platform (AIP)
Playground XYZ is on a mission to help advertisers make attention actionable. Our Attention Intelligence Platform (AIP) is the world's first technology stack built to maximise 'Attention Time' - a quality-based metric that measures how long, in seconds, an ad is actually looked at. Because Attention Time captures a consumer's interest in an ad, it's a hugely powerful signal of ad relevance and resonance. 
The Attention Intelligence Platform uses an AI (trained and verified by real eye-tracking panel data) to power a suite of groundbreaking products that unlock the power of attention measurement and real-time optimisation. Being plugged directly into the programmatic ecosystem means those products are ready and available for use right now. 
AIP is the solution for brands looking to succeed in the attention economy and secure the best possible results for their ad spend.
Contact: Ben Dimond, Head of EMEA
PubMatic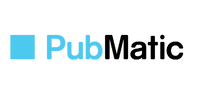 Identity Hub
PubMatic's Identity Hub:
For publishers: Identity Hub is a leading ID management tool for publishers that leverages specialised technology infrastructure in order to simplify the complex alternative identifier market. Through an easy to use, self-serve UI, publishers can implement and manage multiple alternative IDs and utilise detailed reporting to easily understanding what drives campaign success.

For buyers: Identity Hub provides direct access to curated network of buyer-friendly ID and audience partners to maximise personalisation and reach. Identity Hub gives you global scale across the open internet.
Identity Hub's Global Footprint:
360+ global publishers using PubMatic's Identity Hub as their identity solution of choice

20+ countries, in all major and developing markets across NTAM, EMEA, and APAC 
We believe it is imperative for publishers and buyers to be prepared for a cookieless future, and have the freedom to select ID partners of their choice.
Connect
Connect is PubMatic's audience solution that leverages addressable signals from across the open internet to help data owners drive monetisation and help media buyers drive performance. Connect combines platform technology and dedicated service to enhance how inventory and data are packaged and transacted. This is one part of how PubMatic powers the supply chain of the future across channels, devices, and screens.
Benefits for buyers include:
Drive greater performance with audience targeting applied on the supply-side. Bring your own first-party data or leverage our specialised partner and publisher data to design relevant audience packages tailored to your objectives. When layered across our premium inventory this drives optimal programmatic performance.

Smarter audience planning, forecasting, and packaging with emerging identifiers. Seamlessly integrate insights from leading alternative identifiers into your planning process to inform campaign strategy decisions for optimal targeting performance.
 Benefits for data owners include:
Maximise your data revenue. Increase your data sales by connecting with premium publishers and marketers committed to better reaching their target audiences across all digital environments.

Your data, your rules. Get the highest level of data security and protection with PubMatic's proprietary infrastructure. With Deal ID-based transactions you can retain a higher level of control.
Contact: [email protected]
RTB House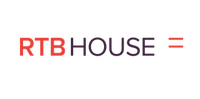 Personalised Retargeting, Topics AI, ContextAI, Surveys AI
RTB House offers innovative, Deep Learning-powered branding and retargeting solutions for the cookieless era that enable marketers to reach their customers without any compromise on privacy. We have worked closely with Google who trusted our proposals and implemented them into the Privacy Sandbox.
Truly personalised retargeting campaigns from RTB House that use PLTD and OBTD which improve on FLEDGE retargeting personalisation to optimise ad spend:
PLTD stores data on the products a user interacts with within that user's browser to display truly personalised creatives without knowing who that user is

OBTD gains userSignals to better evaluate the bid price for an on-device, perfectly private ad auction
Tailored branding campaigns: 
Topics AI uses Deep Learning algorithms to enable privacy-friendly, interest-based advertising

ContextAI reaches users by transforming contextual targeting into a focused tool that brings up to 50% more value for the same marketing budget

Surveys AI creates lookalike audiences by surveying users for zero-party data. This enables us to create groups of users tailored to campaign goals
Contact: [email protected] 
Seedtag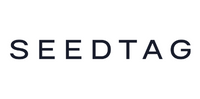 Full Stack Contextual powered by LIZ
Seedtag was born contextual, with the mission to change how digital advertising was being done on the open web, eliminating the need for personal data.
We are the leading contextual advertising company offering our customers "Full Stack" contextual advertising. This is based on three key pillars;technology, creativity, contextual intelligence, offering transparent direct access to our premium publishing partners.
We think about contextual advertising differently, going beyond standard keyword blocking and taking a deeper neural network approach.
By combining text, image, and object computation with semantic and sentiment analysis to mimic the way the human brain works we can gain a deep understanding of the content and how this will affect the advertising message.
Brand safety and brand suitability are built in by default and our high impact creative formats are optimised to deliver relevant advertising where it is most impactful, allowing customers to meet their branding and performance objectives.
Contact: Paul Thompson - UK Country Manager
ShowHeroes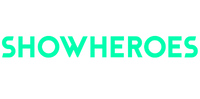 SemanticHero
ShowHeroes SemanticHero is an AI-driven semantic matching technology that enables a deep understanding of text, audio and visuals to power the most relevant and privacy-friendly distribution of video content and ads.
Leveraging the power of deep learning to mimic human understanding of the page's context and sentiment, SemanticHero inspects any visited sites within the ShowHeroes network, and selects the best-fitting content video from our library to enhance each article.
SemanticHero downloads the metadata from the page into our database for downstream analysis and identification of keywords, semantic concepts, entities and IAB categories that are contained within it.
The results are then used to understand the content's location within the semantic universe that is spanned by ShowHeroes' inventory network.
Publishers can convert their article readers into video viewers by using ShowHeroes and SemanticHero, and advertisers benefit from the incremental contextually-relevant instream impressions it generates.
Contact: Steven Filler, Country Manager UK
Skai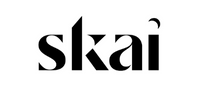 The open platform for the closed web
As consumer data privacy regulations limit marketers' ability to run advanced advertising on the open web, budgets are increasingly moving towards walled gardens. Skai is the omnichannel advertising platform for performance marketers looking to plan, activate and measure programmes across all walled garden media. We uniquely connect data and media for informed decisions, high efficiencies and optimal returns. Our partners include Google, Meta, Amazon Ads, TikTok, Snap, Criteo, CitrusAd, Pinterest, Microsoft, Apple Search Ads, and more.  For over 16 years, Skai has been trusted by an impressive roster of brands including PepsiCo, Michaels, Reckitt, Daimler, LG and Vodafone.
 
Contact: [email protected]
Smadex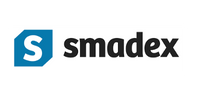 Smadex Creatives Hub
Leverage your creatives with Smadex to improve your campaign's performance. At Smadex, we work with data-driven creative strategies to optimise campaigns contextually, working around the clock to find the best performing assets based on thorough analysis and insights.
SmartFrame Technologies (Ltd)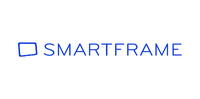 Cookieless contextual targeting
SmartFrame's relationships with image owners and libraries allow it to target ads at the most relevant images. By analysing subject matter, and combining it with metadata, attribution and a range of other factors, it develops a complete understanding of an image to ensure it always carries the right advertising. By making use of IAS, GeoEdge and a wealth of other tools from different partners, it ensures brand safety for all advertisers, matching the right ads with appropriate images, and making sure they only appear on web pages that are safe to carry them.
Contact: Patrick Krupa, Chief Product Officer & Founder
Smartology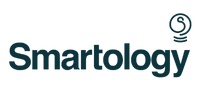 SmartMatch
Smartology offer's an advanced contextual advertising solution, SmartMatch, which solves many of the key challenges the industry is grappling with including privacy, brand protection, and transparency. SmartMatch dynamically creates advertisements using a brand's own content, which we guarantee to position on the premium publisher sites most read by your customers alongside contextually relevant articles.
Within a few easy steps that literally take minutes, you can set your campaign live and - matching content to content - you will rely on zero user data while driving record engagement by speaking to end users at exactly the moment they are most interested in your content.
One recent finance client campaign saw impressive click through rates but also post click dwell time on their site jump from their average of 1.48 mins to a staggering 8 minutes from visitors coming in via SmartMatch.
When great content is positioned alongside contextually relevant articles, the results speak for themselves.
Contact: Clare Newman, Chief Marketing Officer
The MediaGrid (from IPONWEB)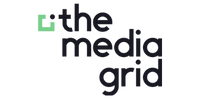 The MediaGrid Identity & Data Module
At The MediaGrid, we believe that success in the cookieless world won't depend on a single solution, but rather a combination of tactics to satisfy different advertising objectives. 
The MediaGrid Identity & Data Module can help media buyers and sellers develop post-cookie targeting and measurement strategies by using a range of cookieless alternatives, such as: contextual solutions, alternative IDs, seller defined audiences, and Privacy Sandbox frameworks.
Our phased approach helps isolate the impact of identity signals on digital advertising results, including:
Audience packaging with supply to scalable reach for retargeting, lookalike modelling, incrementality and attribution measurement, and event optimisation

Enablement of ID solutions such as the Privacy Sandbox, contextual targeting, seller defined audiences, and first-party solutions

Evaluation of specific bid behaviours and how they drive returns for businesses
As the landscape continues to change, we aim to provide media buyers and sellers with the tools and flexibility to solve their unique challenges around addressability. 
Contact: [email protected]   
TripAdvisor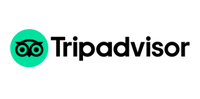 Tripadvisor's Advanced Contextual Targeting powered by Navigator Knowledge Graph
At TripAdvisor, we are taking our world-class contextual targeting abilities one step further with the introduction of Knowledge Graph. Built by our data experts, Knowledge Graph is continuously evaluating and mapping the relationship between different content types across TripAdvisor to power and scale more accurate contextual targeting without the use of cookies. This is helping advertisers reach highly relevant users they might not have expected, with the right message at the right time.
There are over 145 categorical targeting options, including but not limited to: Food & Drink, Bars, Nightlife, Relax & Rejuvenate, Nature, Local Cuisine, Cultural Tours, Art & History, Historical & Heritage Tours, Adventure, Shopping, Spas, Boat Tours & Rentals, Private Sightseeing Tours, Resorts, 4WD, ATV & Off-Road Tours, Day Trips, Historic Places, Beaches, Cultural & Theme Tours, Wildlife, Bus & Minivan Tours, and Golf.
UKOM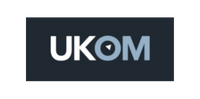 Ipsos iris (as endorsed by UKOM)
UK Online Measurement Ltd, (UKOM), is an industry body established and owned by the industry to oversee and provide governance for internet audience measurement in the UK.  UKOM exclusively endorses a chosen research provider, currently Ipsos, to deliver a measurement product to a pre-determined specification. Ipsos therefore owns and operates Ipsos iris under UKOM oversight and the data is available to subscribers.
Ipsos iris is a single source people panel and site-centric solution designed to measure UK usage of PC/laptop, smartphone and tablet internet, delivering data for key metrics, usage by people, with duration and views alongside a range of demographics (along with segmentation by regions/cities/towns, lifestyle and ethnicity), by time of day, day of week or monthly.
A number of standard reports are available via a subscription user interface (reports – media, category, profiling, ranking, cross-visiting, dayparting and trend analysis) on a monthly basis and Ipsos can undertake custom work or fusions to client datasets if required.
Being built upon a 10,000 strong people panel, who give their explicit consent to have their internet activity monitored, Ipsos iris is relatively future ready in the event of a complete removal of third-party cookies.  However, the census network would be impacted and as a consequence the audience numbers reported could drop. To compensate for this alternative solutions to replace third-party cookie derived data have been identified, including server-to-server feeds and working more closely with site/app publishers to use permissioned first-party data
Contact: Ian Dowds, CEO
VDX.tv (formerly Exponential)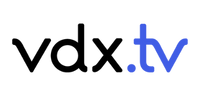 TV Magnify
VDX.tv is a global, TV/video advertising technology company that helps brands magnify the magic of their TV ads by connecting the TV with a household member's personal devices and allowing consumers to interact with their TV ads on their phones and other devices. Its solutions are specifically designed to address the unique challenges in each industry vertical. Its mid-funnel video solution helps magnify a brand in the minds of their most valuable prospects - deepening the connection through attention, relevancy, interactivity and frequency; moving them from awareness to consideration; and tipping outcomes in a brand's favour.
As a certified minority business enterprise, VDX.tv appreciate that diverse perspectives generate the most creative and effective solutions for connecting with diverse audiences.
Contact: Matthew Keating, Director of Client Partnerships - UK & NL
Verve Group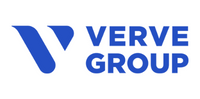 Moments.AI™
Moments.AI™ is a contextual platform for marketers to reach consumers in meaningful moments. With breakthrough pre-bid technology, content is analysed in real-time and broken down by multiple dimensions to allow for instant, precise, and accurate audience targeting. Artificial intelligence analyses video, text, and image metadata to identify relevant segments, and combines it with in-flight optimizations to maximise consumer attention.
Contact: Raman Sidhu, SVP
Yahoo!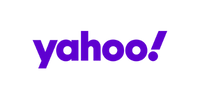 Next-Gen Solutions
Next-Gen Solutions is Yahoo's global suite of end-to-end targeting, buying and measurement products for ID-less, non-addressable inventory. 
Within that suite, Next-Gen Audiences is an advanced contextual targeting solution rooted in machine learning. The model is trained using a sample of identity traffic from authenticated and opted-in Yahoo users. It considers a mix of real-time signals in the bid request including content, imprecise location, weather and device type for increased accuracy, which is used to infer high-quality audiences. 
Yahoo! ConnectID
Yahoo ConnectID is a deterministic, addressable cookieless solution, using consent-based, persistent first-party data from 1-1 consumer relationships. Interoperability with leading DMPs/CDPs supports partner ID-matching, which enables seamless people-based marketing and measurement for advertisers in the Yahoo DSP. Yahoo ConnectID is currently available in North America, APAC and HispAmericas. 
Together Next-Gen Solutions and Yahoo ConnectID allows brands to reach their audience with meaningful and relevant ad experiences, while respecting consumer choice and privacy
Contact: Robin Jackson - EMEA DSP Strategy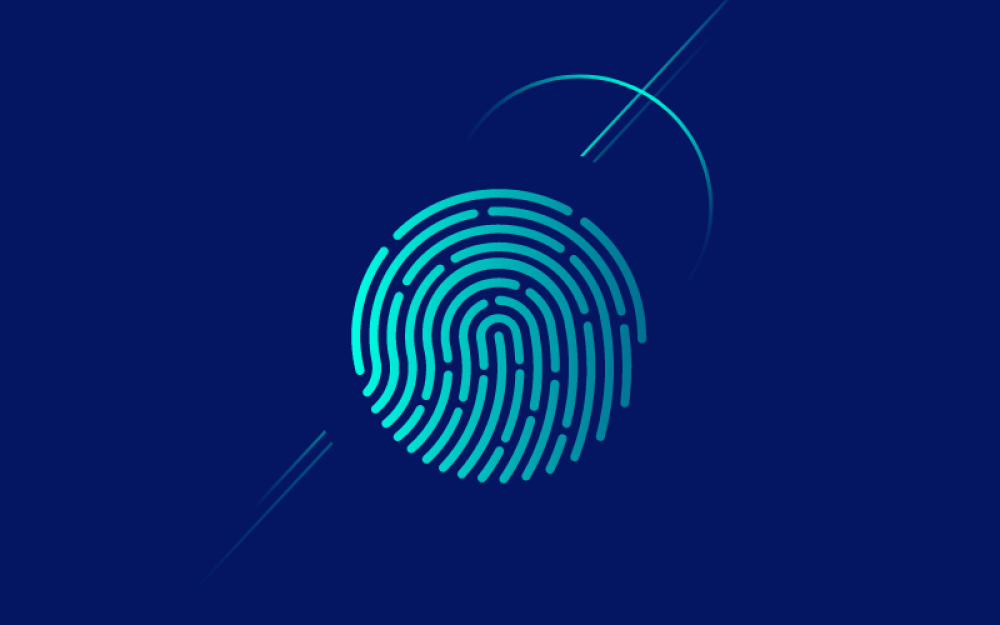 The Future of Targeting & Measurement
With third-party identifiers becoming increasingly obsolete, what options do advertisers have when it comes to targeting and measuring their online audiences? We explore what's happened to date and guide you through the strategies available.