Rakuten - TFAQ
Posted on: Saturday 25 January 2020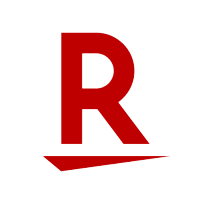 These FAQs have been developed by IAB UK members from different parts of the industry to help buyers understand more about the companies operating in digital advertising and where value is being added.
Content correct as of October 2019
The questions fall under three different categories:
Pricing
What is your business model and how do you make money?
Rakuten Marketing operates against a variety of business models and channels, dependant on client requirements and objectives. These include CPA, CPM and CPC across affiliate, display, search, social and influencer marketing. All models are agreed with clients upfront and look to optimise their return on investment across whichever channels they are working with us on.
Can you outline the full details of the agreement on a booking form/contract?
The full details of our agreements are available online at https://rakutenmarketing.com/legal-notices/terms-and-conditions. The ordering document specifies which services the company is getting, the pricing, the business model and the length of the engagement.
Will you share who your trading partners are?
Through our multiple marketing channels, we transact with trading partners in various ways. Across our Display and Retargeting operations, we use our own DSP, as well as work through ad networks and exchanges to reach publishers who have made their ad inventory available for programmatic auction. Additionally, for our Affiliate Network, we have direct relationships with publishers. When an Advertiser becomes a part of our network, they are given access to our full publisher list, along with contact information necessary for them to communicate about affiliate strategy. For Search Marketing, Rakuten Marketing is also a Google Premier Partner and Bing Preferred Partner.
Placement
Do you own the inventory you sell?
No, advertisers have access to the inventory of the publishers on our network. We act as an intermediary between the two, helping to facilitate partnerships and assisting with the payments and optimisation of campaigns.
If you don't own your own inventory then how do you access inventory and which platforms do you use?
We programmatically access inventory through our DSP via direct relationships with SSPs, and through our relationships with ad networks and exchanges. Additionally, within our affiliate network, publishers are able to access tracked ads and links made available by advertisers, and can strategically place them in their own inventory or content where it will have the most impact. Affiliate publishers can also work with Rakuten Marketing to distribute their inventory via network newsletters or they can attend one of our many global in-person events to meet with prospective affiliates to talk about opportunities. For search, we access ad inventory through Google's and Bing's ad platforms.
Do you specify your media placements and positions?
In programmatic advertising, we are only able to see information about ad placement if the SSP passes that information through the ad call. When they do, the placement is typically classified as "above the fold" or "below the fold." To supplement this, we track other indicators that prove an ad was served in viewable inventory, and report that information to our clients. For our affiliate network, advertisers and publishers can use our custom Paid Placement Platform to setup media packages that work for their program's specific needs and wants, including ad placement. Advertisers can also work directly with their publisher partners to strategize the ad placement that will have the most impact. For our search campaigns, we are able to see average placement position at the campaign level, ad level or keyword level.
What insights do you provide back to advertisers?
Rakuten Marketing offers an insights tool that details the impact of a clients' cross-channel campaigns at various stages of the customer journey, from discovery to purchase. Within the tool, clients can see details about which channels and strategies are driving KPIs like new customer acquisition, conversion and customer retention. This includes details at the level of searched keyword, ad interaction type and referring publishers. Additionally, we have channel performance platforms that report on each channel with granular detail, like current site trends, industry benchmarks, click-through rates, engagement rates, conversion rates and ROAS.
Does the inventory you own or access include UGC content?
Yes, many of our publishers have user-generated content, including many of the sites within our Influencer Network of publishers. Also, our social campaigns appear aligned with UGC in a users newsfeed.
What brand safety measures do you use?
At Rakuten Marketing, we employ several safety measures to ensure the integrity of everything we do, investing in both technology resources and human monitoring to protect the quality of our clients' campaigns. Knowing that the context of nearby content is critical to the success of digital advertising, we maintain a blacklist of websites and terms that could be damaging to our clients' brand image or campaign performance. We also measure multiple types of interactions a consumer can have with an ad and employ click-verification techniques, as well as partner with brand safety solutions. This helps us flag sites where an ad is susceptible to click fraud or sites that don't have real user traffic and allows us to verify that ads aren't loading near content that users aren't seeing. Our team has also been heavily involved in the development of Ads.txt and Ads.cert, which are designed to mitigate programmatic fraud. Additionally, Rakuten Marketing has a dedicated compliance team who conducts comprehensive monitoring of all our affiliate publishers to flag sites with evidence of malware or fraud, contract violations or potentially damaging content. Flagged publishers are routinely removed from our network to ensure we can maintain our high standard of network integrity. Further, for our search campaigns, we have clients upload their CRM data to Google directly, so there is no risk of data leakage. Across our business, we ensure that all our third-party partners are compliant with global privacy regulations and industry standards for data privacy.
Which industry standards have you been certified against?
IAB, NAI, DAA, EDAA
Do you have a policy in place for ad-misplacement?
Yes.
Are you happy to share your optimisation tactics?
Rakuten Marketing's optimisation strategy harnesses the best of human and machine to drive results for our clients, aligned with real business objectives. Our access to unique data insights in concert with our proprietary AI and machine learning technology powers our optimisation engine that is designed to invest ad spend across marketing strategies in real time where it will have the best returns. Our expert team collaborates with each client to understand their KPIs and overall business objectives in order to align our efforts. We discuss actions that have been taken to reach these goals on status calls and emails. Strategy is completely customised to the client account and our team is committed to remaining transparent about the course of action.
Data
Under GDPR what legal basis are you providing your services under?
Consent, legitimate interest and fulfilment of a contract, depending on our relationship with an advertiser or publisher.
If consent is the mechanism then can you prove how you obtained it?
Rakuten Marketing leverages the IAB's transparency and consent framework (TCF) to be the log for consent.
Are you using the IAB Framework?
Yes. We also developed our own CMP, built on the IAB Framework, that was designed with a consortium of industry experts to establish best practices for obtaining consumer consent.
What other 3rd party data partners require consent for your business to deliver its service?
Categorically, we would require the publishers, ad exchanges, SSPs or anyone else involved in the bid request to make sure they have appropriate consent signal, as outlined in the IAB TCF, before sending us a request.
What do you do with data you obtain from advertiser's campaigns or data tags?
We collect information from websites and applications that participate or interact with our marketing services for the purpose of digital advertising, offer or ad personalization, reporting and measurement. For more information, please see our privacy policy.
Are advertisers permitted to appoint their own 3rd party partners for verification and measurement?
Yes.
Will you provide a link to your privacy and data policies?
https://rakutenmarketing.com/legal-notices/services-privacy-policy
Will you share how you build audience, contextual and targeting segments?
We create a model that is unique to each advertiser.
---
To find out which other companies have completed the FAQs, please visit our members directory here. 
Please note the answers given are self-declared and are not verified by IAB UK or independently audited, unlike under industry-owned programmes such as JICWEBS. To view the latest JICWEBS Certifications, visit https://jicwebs.org/certification-process/signatories/