Scommerce: The Redefinition of Retail
Posted on: Monday 03 August 2020 | Lisa Targett - UK General Manager, TRIBE
Following on from her contribution to the 2018 Guide to Digital Innovation, TRIBE's Lisa Targett explores how the evolution of Scommerce is redefining how brands engage with the online retail world
As new purchasing behaviours replace traditional retail methods, the nature of Scommerce continues to redefine itself. With powerful tools like Instagram's shoppable feature alongside the release of Facebook Shops and Instagram Live's badges, social commerce is quickly becoming a rich and engaging alternative to encounters with physical retailers and modern-day Ecommerce stores. 
No longer is 'shopping' merely an act or task; but rather a feeling, an experience, a journey that begins with visual stimulation and lifestyle aspirations and ends - perhaps days or weeks later - with a tangible product in the hands of the consumer. It is evident that Scommerce will not retreat and physical retailers will have to continue investing in their online customer journey to not just survive, but to thrive. 
And at the backbone of this? Influencer marketing. 
The Consumer Response to Scommerce
In the last few months alone, online shopping has seen a spike like never before with a recent study by Bauer Media revealing that 30% of consumers are now buying purely for entertainment rather than out of necessity; and as we bounce back from what has shaken the planet, it is evident that consumer behaviour is likely to shift forever with 42% expecting that the way they shop will fundamentally change.
The just released Instagram for Business Brand Building Playbook confirms that consumer behaviour is validating the step change to Scommerce, with 82% of consumers surveyed saying they're open to discovering new brands or products on Instagram and 89% admitting they've taken action in the moment they saw a product/service on Instagram; such as following the brand, visiting their website and even making a purchase online. 
A successful Scommerce journey - one that stimulates the consumer and ultimately converts to a sale - always comes back to influence. A user's journey begins in-platform with the people they know and expands to friends of friends, their favourite cafes, research for their next summer holiday, or influencers showcasing their latest purchase. Brands feature throughout this browsing experience and if the content is visually stimulating, carefully targeted to suit a consumer's style and matched to their previous browsing behaviours, the experience will more likely end with a transaction.
 
The Social Tools Businesses are Leveraging
Having been widely regarded as a critical component of Ecommerce and even bricks-and-mortar buyer journeys, Instagram is a virtual storefront that has the potential to surpass every mall, shopping district or fashion magazine. A user's ability to buy natively through Instagram radically shortens the buyer journey, allowing businesses to easily find, inspire and convert a window shopper into a customer. 
To make purchasing through the platform even smoother, Instagram's recent introduction of "badges" allows viewers to purchase products during a Live video. This couldn't have come at a better time for the brands taking full advantage of Scommerce, with Instagram reporting a 70% increase of creators who have embraced Live since the beginning of lockdown.
For many, social commerce has acted as a life raft, with the introduction of Facebook Shops being a game changer for small businesses globally. For the first time, Facebook is establishing the category of social commerce and their expansion into Shops goes far beyond simply an Ecommerce extension of their network. 
It is ultimately Instagram that has pioneered effective social commerce. It creates new interactive sales channels that will convert passive users into paying customers well before other platforms get a chance to. Social commerce is innovation for online retail and it is indisputable that Instagram and Facebook have led the way, with more social platforms like TikTok presumably not far behind.
Due to the effectiveness of user-generated content - which converts nearly 7x better than brand-generated content - no longer is a product on a white background sufficient in driving online sales. Products will need to be featured in the Instagram style, which means photos and videos that customers can relate to, while investing in influencer marketing will become the requirement as the competition for organic discovery heats up.
 
Branded Content Ads: The lovechild of paid advertising & organic reach
Ultimately, the power of social platforms is in ad content that is highly visual and aspirational, stimulating the passive desires of users before functional needs arise. Instagram's branded content ads are being welcomed by modern marketers as a solution that bridges the gap between organic and paid marketing, between creativity and data-driven sales; to truly drive commercial outcomes. 
This is validated by Instagram's recent study that revealed that the combination of branded content ads and standard brand ads are 97% more likely to drive cost-effective action intent than standard brand ads alone. 

This new ad format starts its life as an organic Paid Partnership post on Instagram or Facebook. If the post performs well, you can turn it into an ad; combining the power of authentic word-of-mouth marketing with Instagram's sophisticated ad-targeting tools.
Gone is the divide between influencer marketing and ROI. You can now track performance and measure success while being more creative, working quicker and scaling your content creation and marketing initiatives. It's a marketer's dream and an avenue that is quickly paving the way for the future of Scommerce.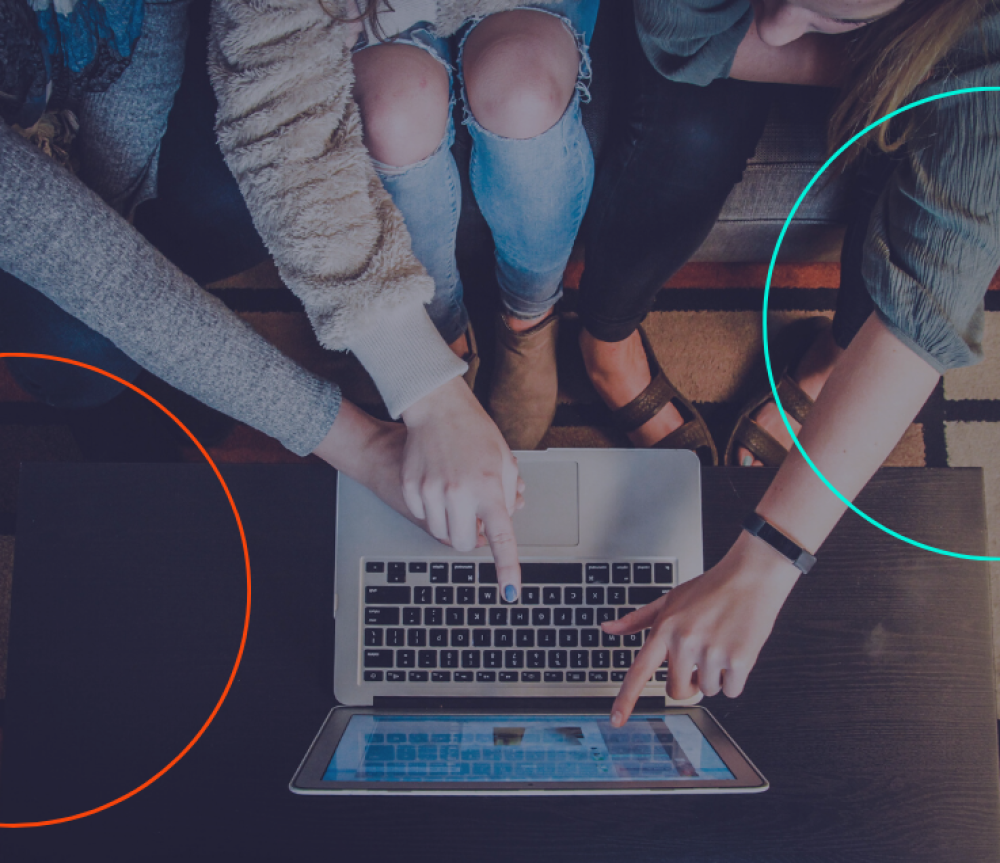 Guide to Digital Innovation 2020
Introducing our Guide to Digital Innovation 2020. From shoppable video to gaming experiences, the new guide gives first-hand insight from 36 IAB UK members on the most innovative digital ad solutions and how brands can effectively harness them.