Member Viewpoint: Quantcast discuss GDPR
Posted on: Tuesday 24 May 2022
Ben Murphy, Managing Director of Quantcast answer some key questions on GDPR ahead of 25 May.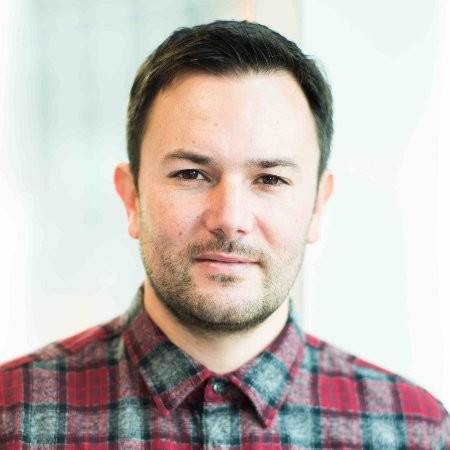 1. What's your main priority right now in the run up to 25 May?
Our priority ahead of May 25th remains our mission: to help brands - both advertisers and publishers - grow in the AI era. Right now, GDPR plays a big role in that for many of our clients, so we're working hard to support them in becoming GDPR-ready. Quantcast has been working for almost two years to ensure we're prepared for GDPR, so we're well-placed to help and guide our advertisers, agencies and publisher clients to ensure that advertising remains relevant and additive to the online consumer experience.
2. What's the biggest obstacle you're currently facing? 
Awareness. While publishers are relatively well-informed of their obligations under GDPR, with less than a month to go, a worrying number of advertisers haven't yet grasped the impact it will have on their ability to grow their business if they don't act now. Consumer consent will be required for everything from using cookies to retarget website visitors to tailoring site content and web analytics, whether you're selling car insurance, holidays, or mobile phone contracts. Without a GDPR-compliant consent solution, many brands face a shock when they're suddenly unable to see or understand their customers' online journey before and after they visit their site.
There are multiple options out there to address this challenge, including the IAB Europe's Transparency and Consent Framework (which Quantcast is making available for free as Quantcast Choice). Advertisers that don't act soon will lose revenue to their competitors who better understand the consumer journey post-25 May.
3. What has been your biggest learning over the last two years when it comes to GDPR implementation?
It's less of a learning, and more of a realisation in terms of the opportunity ahead of us as an industry post-GDPR. Ad technologies that had the potential to vastly improve the online experience for consumers have been misapplied by a minority of players in the industry. As a result, consumers have been left feeling hounded by poor quality, irrelevant online ads fuelled by stale and partial third-party data driven by campaigns measured on old-school metrics such as click-throughs and last-touch attribution. It's little surprise that this model is unsustainable, and GDPR is the result of the frustration felt among internet users. 
However, for those companies which have taken a privacy-by-design approach and sought to put power into the hands of consumers in how their data us used, the future could hold opportunity as trust is rebuilt between brands and their customers.
4. How has the GDPR changed your company culture around data protection?
It hasn't. Data privacy has been a central tenet of our product development philosophy since Quantcast was founded in 2006. GDPR aligns with our approach of privacy-by-design and putting control into the hands of consumers. We've never sought the most sensitive types of consumer data, such as names and contact information; our machine learning can deliver highly relevant campaigns without it. As a result, GDPR hasn't meant a huge departure in terms of our product strategy, but it has provided an opportunity to make sure we're going beyond typical industry standards and upholding the practices that we believe best serve consumers.
5. From your POV, what does/will the GDPR mean for our industry?
New regulations are a natural side effect of innovation in any industry. It's clear that advertising and publishing sectors have undergone a massive shift in the past 10 to 15 years, with the rise of social networks, the undermining of traditional publishing models, and the emergence of advanced advertising technology. Those in the industry that have kept the consumer front of mind when developing new products and services will be best placed to thrive post-GDPR. Those who have chased a quick buck with little regard for the long term trust between consumer and brand will suffer. Overall, this is a healthy process for the industry. I hope the next generation of advertisers and publishers learn from it.