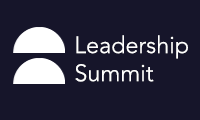 Townhall Sessions Trust
In an industry obsessed with trust, the issue will become a major focus for the IAB in 2020. Following on from our first Digital Trust Forum in January 2020, this Townhall will explore exactly what trust is all about, how the industry can regain the trust of advertisers and agencies, and assess how to increase consumer trust.
Policy
By the time of Leadership Summit 2020, the ICO will have ruled on their consultation into adtech and real-time bidding. This Townhall will provide an vital forum for industry leaders to take stock and agree the direction of travel
Effectiveness and brand-building
In order to be able to robustly state the case for digital in press and comms, having a bank of effectiveness data and research is going to become more essential. How do we continue to prove digital's effectiveness as a brand-building medium?
Work Culture 2020
Diversity is on everyone's lips, but what about inclusivity and creating a working environment that is safe, harnesses talent and allows diverse people to thrive. This Townhall will look at the impact of #TimeTo, discussed Shared Parental Leave, ad land drinking culture and much more.