Media Chain's Sporf brand on how to cut through the noise on social
Nick Speakman, founder and head of Sporf, told delegates at today's #Nonference how to engage today's internet dependent millennial fans
Delegates at today's IAB UK Nonference today learnt how millennials engage in 'fast filtering' behaviours, with Sporf's Nick Speakman sharing the key characteristics of this audience segment. 
He shared the story of how he started the site whilst studying at Loughborough University, where he decided to focus on his addiction to Twitter and also sports coverage. 
"I found the coverage boring and repetitive," he told the audience, and so he set out to create something different to the offering of major sports corporations.
In so doing, Speakman has learnt a number of lessons when it comes to truly engaging with millennials – and has created a sports destination which has attracted 15m followers. 
He shared ten ways you can cut through the noise on social – including the need for a unique tone of voice; perfect timing; and interactivity. "Be willing to innovate," he told the audience. "Be first, be fearless, be adaptive, be ever changing. Social media is about experimentation and adapting to unforeseen situations."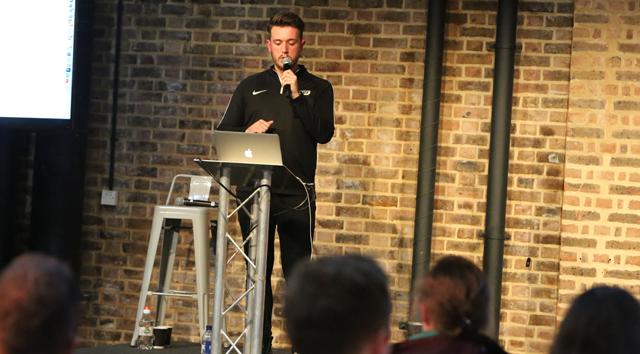 Say it Do Spray It - creativity getting messy 
There is something very special about a group of people getting together and being creative. Social media can be toxic but it's also beyond creative. Using salad cream becoming sandwich cream as an example, Amy Keane from Starcom talked about the impact social crowds can have on stalwart products like salad cream and how to run with it to create shareable and high impact campaigns. Delegates took a specially curated quiz to find out what creative they are. They then took to the quay with Grafitti Life to express their creativity in the form of street art creating Team Name masterpieces the likes of which Tobacco Dock has never seen. Grafitti Life taught us being able to post work online highlights the biggest pay off of social media. The key is to be creative and cater to a social audience to create buzz - success for clients and a valuable lesson for all media types.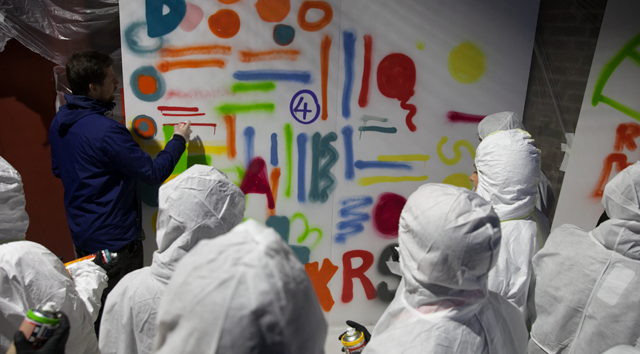 What Do Young People Really Think? Ask Them
In Marketing for Millennials by Millennials, the final session of a fast-paced, enlightening and exhausting day, Jonathan Jacob, Global Academy, split delegates up into groups, with each assigned a team of 16-19 year olds. To help find out what makes young people tick, we had to discuss, listen and learn their answers to a series of broad questions. The first explored what excited them, listing out their top 5 shops, clothes brands and TV shows.  The next question explored trust and responsibility and what this means for brands. This revealed some opposing views, with some young people claiming it was very important, as they don't want to recommend brands that turn out to be poor quality, whilst others said their peers didn't care, because they're looking for something unique. Question three looked at the role of social media and how it impacts youth culture. There seemed to be broad acceptance of social media, although there was uncertainty regarding the role brands should play within that medium. Question four explored the real world; was university the only option and where do they see themselves in ten years. This question revealed the wealth of options now being explored by young people, but the uncertainty regarding which step they should take next to reach their goals. The final question explored pressures, mental health and how-and-if brands should help. The Global Academy students felt brands are starting to integrate a more varied range of models – skin tones, shapes, sizes - in their advertising, but that sometimes this can feel forced. As the session ended, many of the delegates and students stayed in the room, resulting in a wonderful impromptu moment of inter-generational questions and advice.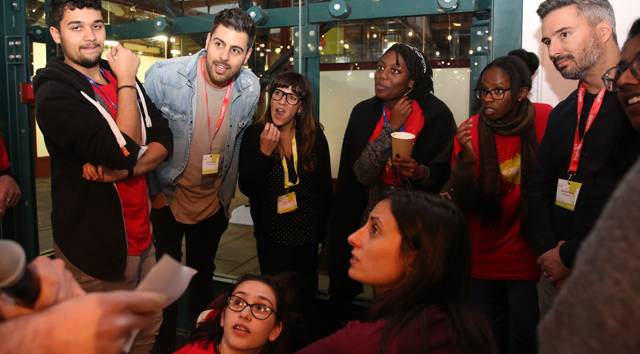 If you would like to find out more about Nonference 2018, you can read all about it here.