RYOT Studios present a guide to AR, VR and MR storytelling
Oath's branded content team break manipulated reality tech down into digestible chunks at the IAB UK's Nonference 
XR technology – the umbrella term for technologies which manipulate reality, such as VR, AR and MR – can be confusing, admitted RYOT Studios at today's Nonference. But with global AR ad spend alone having almost doubled last year, and the fact that this technology has the power to completely immerse users thereby offering a 'mainline' into consumers' consciousness, we are getting closer to the holy grail from a storytelling perspective. Delegates learnt how such tech can transport an audience to a different world and offer complete escapism and empathy and we learnt that seeing objects in our own environment can also make people more likely to buy.
Bryn Mooser, Co-founder, RYOT Studios and senior vice president at Oath spoke of 5G Ryot Lab, set to open in late 2018 in Los Angeles, California, which will provide partners with early access to 5G nodes. 
"Every ten years there is a pretty massive disruption in technology. We are now at the dawn of 5G which is leaps and bounds ahead of everything else and so there will be a fundamental disruption coming in how we do almost everything. The future happens much faster than we all think," he said.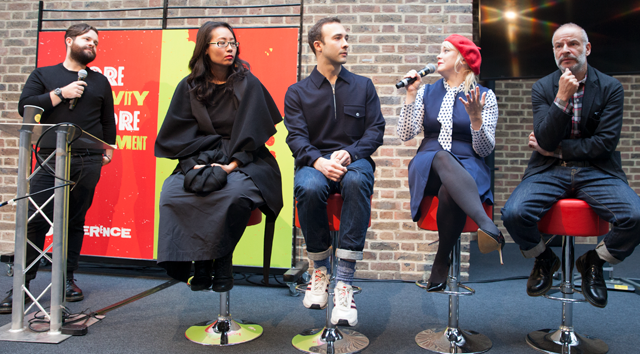 Puntastic Passionate Pastiche from dunnhumby
There was lots of energy in the room as Lawrence Brown and the dunnhumby Insights and Media teams got into the spirit and delivered a homage to the infamous dating show. The spin being it was the Wicked food brand choosing - aka targeting - consumers, based on their Tesco consumption habits, revealed by Clubcard data. In keeping with the show's style, there were more data-driven double entendres than could possibly be listed here. After the entertaining show, dunnhumby Head of Media Strategy, Adam Smith, explained how it was possible to use customer data science to get to know your audience, drive relevance and create the world's best media experiences for customers. This could include Referral – 'if you bought this, you may like this' – Substitute Recommendation, based on past purchase, or Have You Forgotten, for consumers who add something to their online basket but don't complete the purchase. This last targeting technic delivers on average a staggering 47% conversion rate. The packed session ended with a Hands on Head, Hands on Hips multichoice quiz which saw the final delegate standing, Charlotte Ellis of Mindshare, walk away with flight vouchers. Possibly enough to take her own trip to the Isle of Fernando!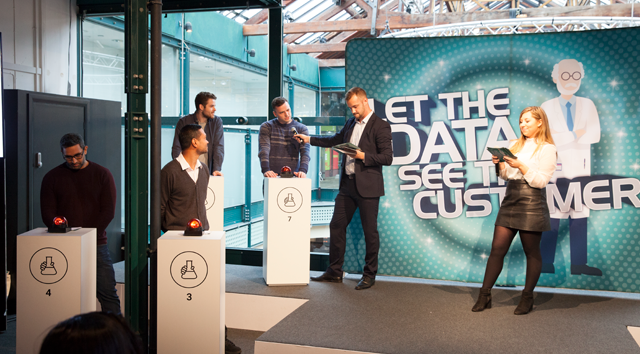 Where's Wally? O2 bust myths on precision location targeting
With the help of Where's Wally and Kittens In Mittens Chloe Grutchfield of O2 used interactive workshop methods to get the crowd understanding precision location targeting. She asked where you think location data is coming from? GPS, Cell Network or WiFi? Well ding ding - the answer is all of the above. We saw how cell towers and WiFi can infer location using trilateration. With your consent your location can be pinpointed to within an inch of where you are giving a huge range of targeting options when planning specific consumer campaigns. We hope all you planners took note - the possibilities are endless. We're just off to plan a campaign targeting people sat on a chair in Room 5 at #Nonference.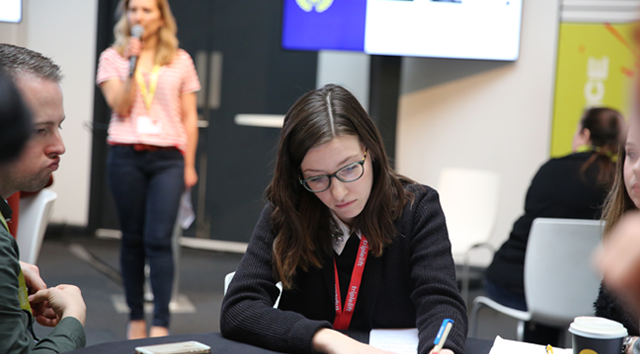 Let's go outside 
Footfall was heavy for the Digital Out of Home session where 'nonferencers' were keen to test out their own skills on a Digital Out of Home (DOOH) brief. The session, led by the IAB UK's Digital Out of Home Group came together to deliver inspiring insights before giving them the task. To get things started, they shared examples of great DOOH campaigns including Diageo's summer takeover using sales, weather and Google data to serve up the right aperitif at the right time on their sites. Gordon's & tonic on a sunny Friday afternoon anyone?
Top tips for campaign success included being aware of the canvas and the dwell time it enjoys - road side needs short copy and big messages, whereas railside can take longer copy and interactivity, making the use of motion in creative, context at the time of the campaign, duration of the ad and data that can shape both strategy and delivery. 
Five teams were then given the brief for fictitious brand 'Poma Cider' and given ten minutes to craft their own pitch and just one minute to share it with the room. With a little help from creative and planning masterminds from the DOOH group the winning team's idea centred around voting for your favourite flavour Poma Cider. The prize? The ad will go live on the screens around Tobacco Dock today, keep your eyes peeled.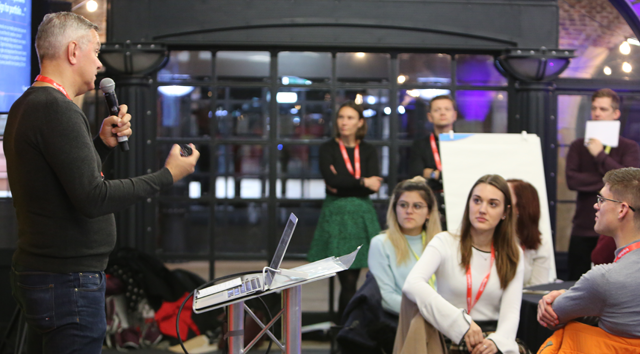 If you would like to find out more about Nonference 2018, you can read all about it here.