Strictly come influencing
An expert panel joined @socialcirclehq to share tips on how to become the next YouTube sensation.
Today's Nonference is about taking part, we were told, and so a lovely panel of influencers joined Social Circle on stage to critique videos produced by first-time creators. 
Whether we were witnessing a vintage shopping spree in Shoreditch captured via Instagram Stories; the scouting of a location for a music video; a fitness challenge; or the IAB UK's very own industry initiatives executive Jonathan Markwell learning how to DJ with Missy Jay, the panellists shared tips on how to build content around a passion point or a brand story. 
The first-time content creators also learnt a lot about stepping outside of their comfort zone to produce relatable content, and how unpolished creative can still be effective as long as it's authentic, captures attention and tells a story – with the help of good camera angles, effective music, calls to action and comedy.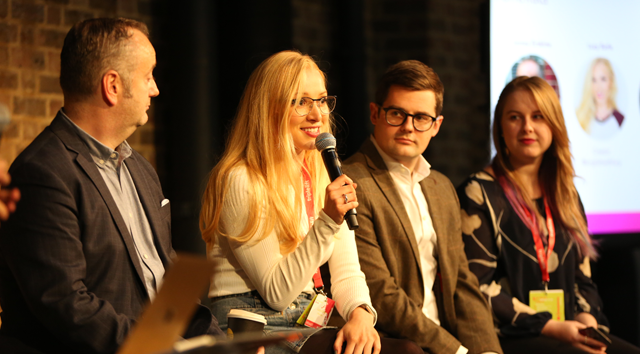 Podcast perfection: Acast share the golden rule
All eyes (and ears) were tuned into this session brought to us by Acast featuring Kathleen Moroney, Global Head of Audio Creative and Content, Red Apple Creative, Joe Coleman, UK Country Manager and Director of Sales, Acast and Jamie Morton, Podcaster, Filmaker and Writer whose father really did write a porno giving rise to the popular My Dad wrote a porno series.
Heaps of tips, quips and advice for brands were shared but the top three that come to mind.
The worst thing you can do is take a radio ad and stick it on a podcast. Radio is like being at a party getting someone's attention on the other side of the room - you need to make yourself heard. With a podcast you are at the party standing next to that person who is in a really intense conversation with someone else. Butt in and you might get punched in the face. So think of their mood, their interest, what's gone before and don't crash in shouting 'buy this'.
Podcasting offers brands smaller numbers than other media but a far more more engaged audience. Brands need to recognise that and before they write their brief and set their measurement expectations and bear in mind how close they are having the opportunity to get.
Take the process seriously, write a proper brief, have an objective, measure what you do and invest properly in the promotion of the podcast. In some cases, the programme will work on ads with brands as they know their audience way better than a brand or agency. Giving them the brief can lead to a truly authentic, relevant ad, interpreted stylistically to fit the content and consumers expectations.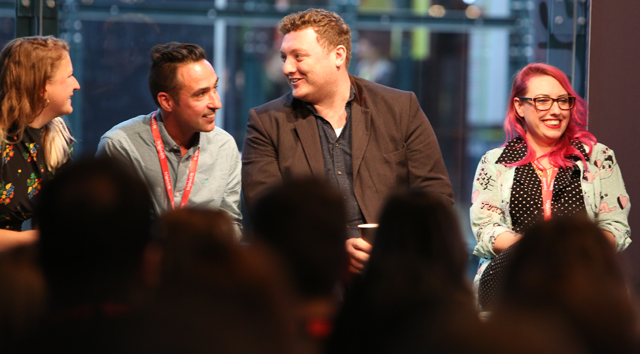 We are all superheroes, we just need to find our capes
Uzma Afridi, NABS, used her background in psychology to bring a talking therapy style experience to over 40 delegates in a room packed with smiles of recognition. After picking three adjectives to describe ourselves, we were then challenged to describe 'what is confidence'. In pairs, we talked through a time when we felt confident, which our partner was then able to relay back to us, revealing some interesting insights into both our thought processes and shared experiences. Uzma concluded with some useful tips and tricks for finding your confidence when it's needed. These included listening to music to get you in the mood, putting on a particular outfit, jewellery or make-up and finding your personal champions.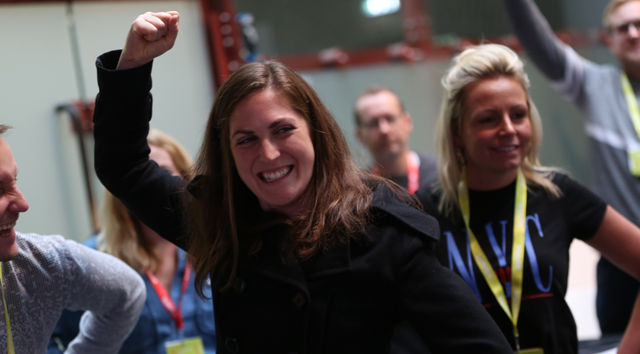 If you would like to find out more about Nonference 2018, you can read all about it here.