TripleLift shows how to create a native ad in a matter of minutes
TripleLift's Elisa Huh showed 'nonferencers' today how native programmatic can scale, quickly and easily, with brands able to create native ads faster than they can make a drink.
TripleLift challenged 'nonferencers' today to create a native ad faster than you can create a really good cocktail, after Elisa Huh, director, partner management, shared a demo of its easy to use Wizard platform. 
Those taking part were competing to win an Amazon Echo Dot, a TripleLift webcam and a Sony speaker. 
Having asked the audience to grab their laptops, download Chrome and grab a USB stick from the tables in front of them, competitors raced to create an ad that is truly native in feel and which would be similar to the brand content created with the help of Wizard and which allows custom placements across publishers. "This is what makes native programmatic scale," said Huh, sharing with the audience the fact that TripleLift is also IAB UK Gold Standard certified. 
The interactive session really taught those present how to create a native ad that they could share with colleagues or with clients, in a matter of minutes. Cheers!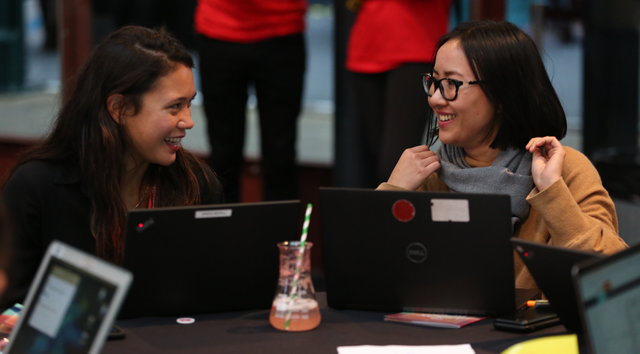 Total Media read your mind using biometrics
The session kicked off with a prize. Delegates looked under their chairs and won a book called Be More Pirate which Total Media are inspired by. The key for them is moving forward the conversation by challenging, using tech and experimenting more - Being more pirate me hearties. Watching videos that took focus on different areas, they highlighted whether we were engaged or not as consumers. James Duffy and Phil Palmer brought a lucky winner on stage to get into their mind with a biometric response detector. We understood through eye tracking and sweat sensors, amongst other tech, what made them tick showing how they can test ad effectiveness and really get under the skin of consumers. Turns out Theresa May's video is still genuinely funny.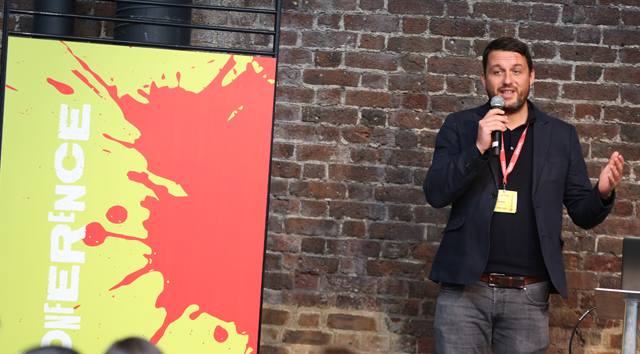 Power, Responsibility and Choice from UK Newsbrands
This session was all about making us think about the decisions news publishers make every day about the stories, photos and reviews they publish. And what the consequences are of getting this wrong. Nick Hewat, Guardian News & Media, introduced proceedings with the striking comment that Newsbrands create a product, from scratch, 365 days of the year. He then passed to Matt Bailey, The Telegraph, who took us through the thought processes, arguments and opinions that are formed as they take a blank flat plan, in 14 hours, through to a panoply of full pages. Laura Cohen, Good Housekeeping Institute, was up next who demonstrated the rigor that goes into the 6,000-plus reviews now on their site. Having been testing consumer products since 1924, GHI is the oldest testing body in the UK, providing expert, impartial reviews for white goods, beauty products, vibrators(!) and everything in-between. This section concluded with a live mince pie taste test, which Richard Eyre CBE did a sterling job on stage, but was perhaps trumped by the surprise appearance of the GHI taste test lead. Rebecca Holman from Gracia was up next, with an audience Q&A that demonstrated the questions they ask before publishing a story, to ensure it meets the need of their audience and adds to the conversation, rather than the noise. The session concluded with Katy Winter, Mail Metro Media Group, giving us all a chance to vote on the pictures their Image Desk receive, to see if we'd have made the same decision. With every photograph reviewed against 15 criteria, it's not as easy or clear cut as many may think. Did you know, for example, that it's illegal in the UK to take a photograph from boat to boat? So, don't use your dingy to try and grab that snap of the Beckhams on their yacht!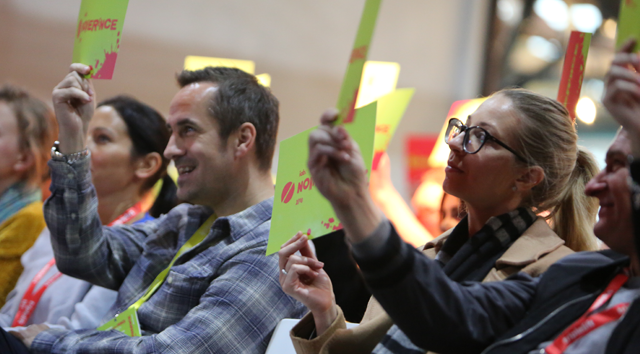 If you would like to find out more about Nonference 2018, you can read all about it here.