Leadership Summit 2022: Day Two
Posted on Friday 11 March 2022 | IAB UK
Catch up on the sessions from the final day of Leadership Summit 2022
---
Day two of Leadership Summit got off to a fascinating start with a talk from Judi James, one of the country's most renowned experts on body language and communication skills, who shared useful tips on how to harness effective body language in a pitch scenario.
James urged the room to embrace their individual charisma, which she said was not something specific to loud people, but was in all of us. "The big bloke who always turns up late and fills the doorway is a stereotypical kind of 'charismatic person' but you can be an introvert and be charismatic, or you can be quiet, or less intelligent and have charisma." She urged the audience to go away and "inject everyone in your team with enthusiasm for their own unique charisma."
When it comes to the pitch environment, James offered several key takeaways:
How are you setting up the room? Be sure to sit in your guests' seats before the meeting so you can see what they see. Don't sit them with their back to the door - it interrupts the buy decision

Give them a chair with arms to it - and sit in one yourself. When we do that we can put our elbows on the arm of the chair which creates a psychological advantage

Test out the seats in reception - are they easy to sit in? 

Don't carry your laptop with you when you greet them - give people all your attention and listening skills
Everyone should practice their pitch 'look' in front of a full-length mirror, James said, stressing it was not enough to 'just be yourself': "Do be authentic but learn how to perform that version of you under circumstances that aren't natural. Find an exaggerated but honed version of you."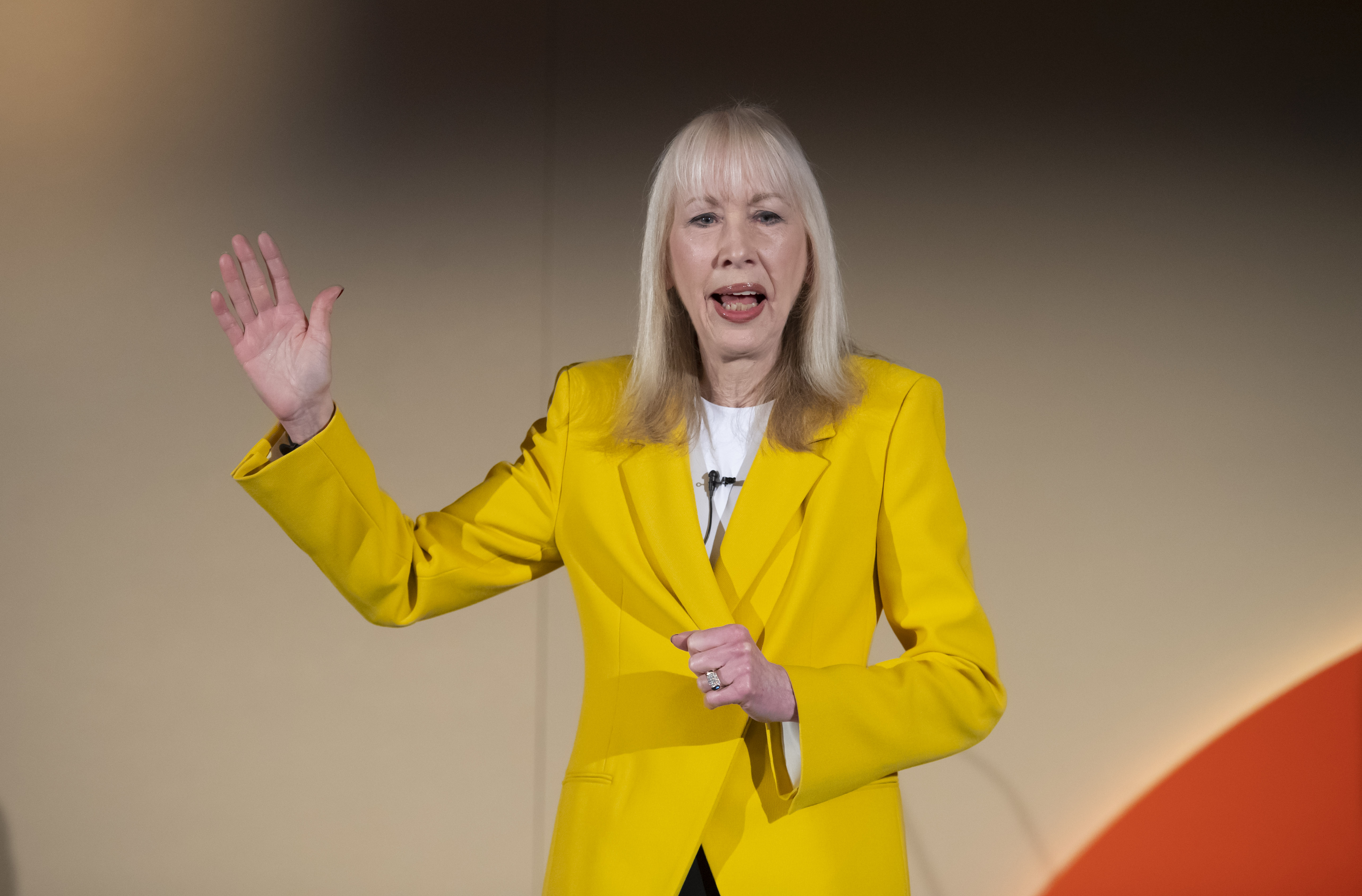 This led to her single most important takeaway of the session, which was to sell your messages to yourself first: "Never try to pitch something you haven't sold yourself first. You can't teach people to look as though they genuinely believe in their product if they don't, but if you've done that then your charismatic body language will always be convincing."
Finally, we learnt some new terminology for good - and bad - body language poses. The hamster hands, the invisible brick, the gusset ripper, the beach ball, the leg splay and the pit bearer. See if you can work out what each of them is!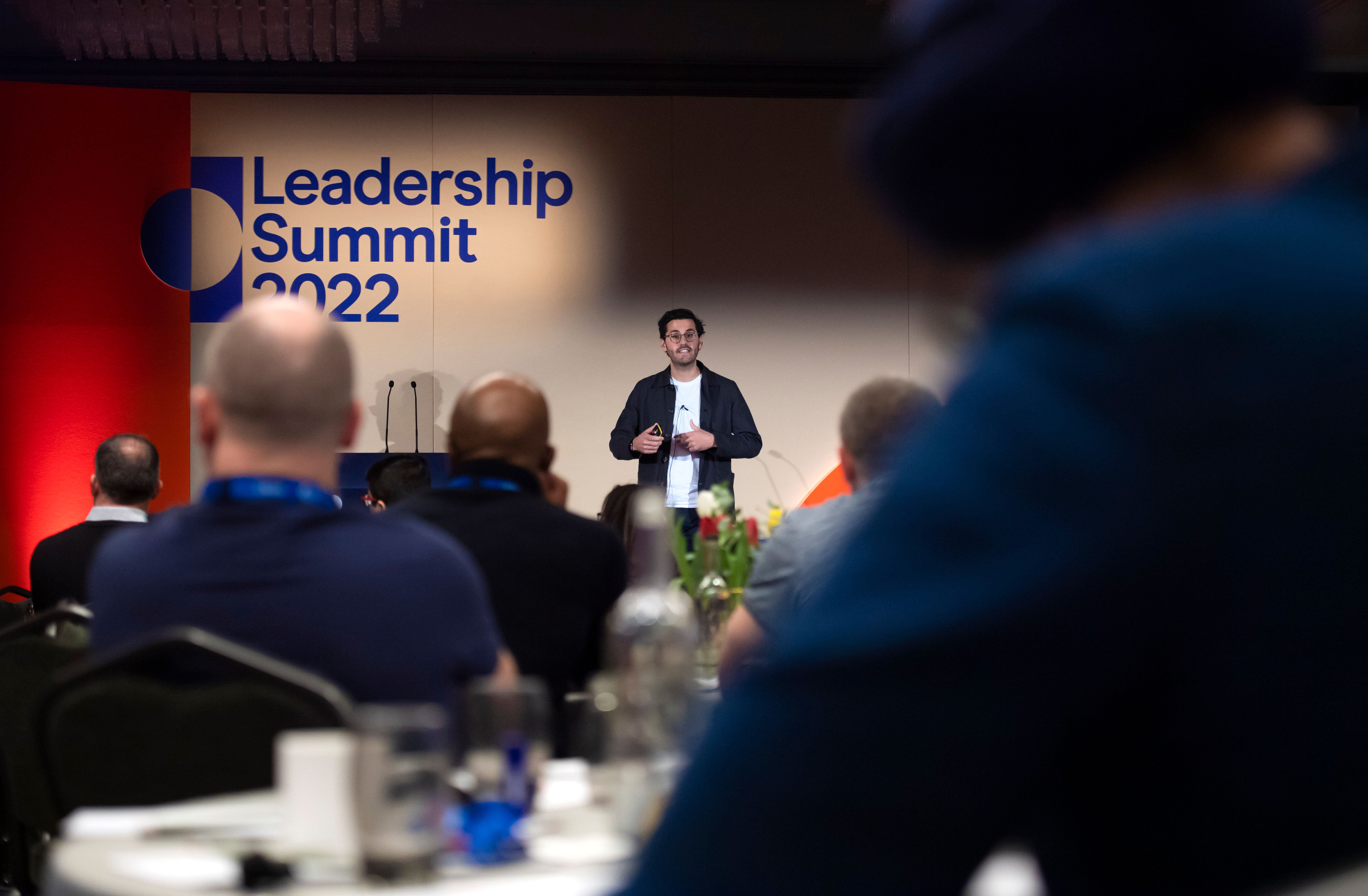 "Community commerce is the meeting point between shopping, entertainment and community" explained TikTok's UK General Manager, Kris Boger, discussing how retail is evolving. From Little Moons to make up, Boger showed how commerce can be entertaining and "enable people to create and participate". Brands are deviating from the 'linear' nature of traditional commerce by engaging with micro-communities and harnessing the authenticity of content creators. 
One such brand is Lounge Underwear, with CMO Kiran Bains joining Boger on stage to share how it has grown on TikTok. As she said: "TikTok is a way that we can show our personality as a brand." For others looking to harness community commerce, Bains advises "giving creators the room to create" and trusting them to produce content that will be authentic and engaging for their followers.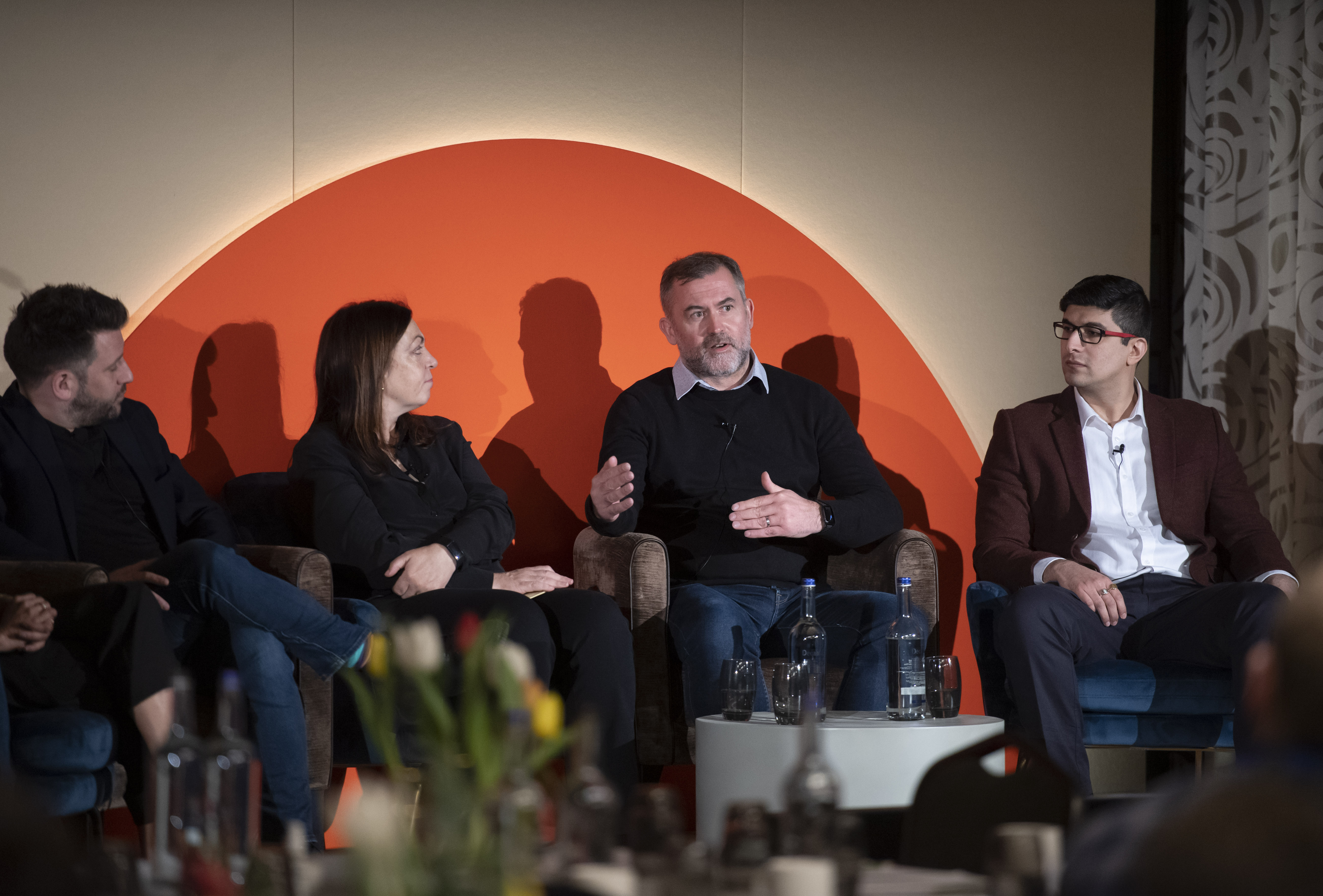 Leadership Summit wrapped up with a panel of advertisers talking to Roisin Donnelly, Non-Executive Director at IAB UK, about what's working in digital, how customers are changing and how we can work together to make the industry better. 
The panellists shared their experiences of the pandemic, and the rapid changes that occurred within their businesses in response to lockdown, whether that be the shift to online or the change in buying habits. 
Ankita Bhargava, Director Digital Media at Net-a-Porter, said the pandemic was "one of the most exciting and stressful experiences" of her career: "There was no insight into how the pandemic would play out for us - as marketers there were no trends we could look at to predict how consumers would behave."
For Nick Ashley, Head of Media at Tesco, it was a shift from traditional media to digital that has been a focus since the pandemic, with the impact of changing media consumption habits having a significant impact on his marketing. He said the huge take up of subscription TV, such as Netflix, that didn't allow for brand advertising, had partly precipitated a move to on-demand and video viewing. He said: "[The challenge is] we're seeing less opportunity to connect with people at the same time in the same moment." 
After a healthy Q&A from the audience, our CEO Jon Mew brought Leadership Summit 2022 to a close - a day and a half of thought-provoking talks, debate and discussion, with a welcome return of in-person socialising with friends and colleagues.
Why digital advertising works
Discover why digital advertising is effective for reaching your customers and building brands.