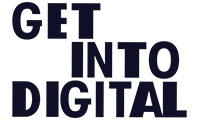 Get into digital: Graduate viewpoint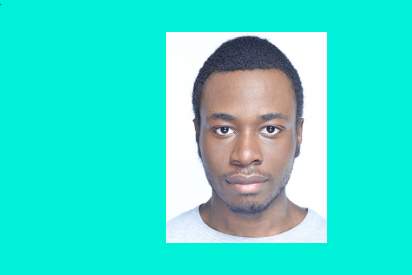 We caught up with Middlesex graduate Chiedozie Okorafor, who gives us the low down on studying marketing and what he wants to do in the future.
Why did you want to study advertising?
I wanted to study advertising at Middlesex University because, when I did my BTEC course in Business, the advertising unit is the one I enjoyed most. Plus, I feel like I'm really good with words, as I was very good at English language in secondary school, and I was quite creative, and was attracted to the creative arts, as I did Music and Performing Arts in secondary school also. When I studied the BTEC in Business, I discovered that my mix of creativity and powerful command of the English language was a gorgeous combination for Marketing, and Advertising in particular.
What do you want to go on and do?
I want to go on and have a career in advertising; I want to specifically be a copywriter, writing copy for adverts, offline or online. Originally, I saw myself doing this role for an advertising agency, but I can see myself also working for a TV station, or a large company. All I know is, copywriting is what I want to do. If it provides opportunities to advance to a bigger job, like advertising director/manager, then that is something I would definitely consider.
What advice would you give someone who is thinking about going on to study advertising?
I would advise that someone to consider studying Marketing, rather than Advertising, as it provides more career and study options. When I was in sixth form, and deciding what I wanted to study for university, I was told by my personal tutor that studying Marketing is a safer option than studying advertising because it wasn't very specific, like advertising is. Advertising is a particular part of Marketing, so it makes sense to study all of Marketing, then they can potentially study it as a Master's degree, if they still want to pursue advertising as a career.
What is the most unexpected thing you've learned in your studies?
When I was in first year, I had to do a finance module. This caught me and my fellow students by surprise. I remember, during our induction week, our programme leader was talking to us, and asked if we picked this course to avoid working with numbers, and then revealed to us that we were doing a finance module. But, I actually kind of expected this, it wasn't fully unexpected to me. But, when I was in second year, I found myself learning statistics, and that totally caught me by surprise. We were being taught standard deviation, probability testing, and so on. It was part of the market research module, and as it turned out, statistics played quite a role in the module, and is an important part of market research.
What fascinates you the most about the advertising industry?
What fascinates me most about the advertising industry is the effect of the evolution of technology has had on advertising. Things are no longer advertised on television and through print as much, and as effectively. More traditional methods such as these are being overtaken in terms of use and effectiveness by methods such as online advertising (clickable banners and posters on webpages) and influencer marketing on social media sites such as Instagram and YouTube.
What do you think will be the biggest drivers for change in the industry?
I think the evolution of technology will continue to be one of the biggest drivers, and the use of it to assist in developing and improving the deliverance and customisation of advertising campaigns. In addition, the increasing importance of smartphones will also continue to be a driver for change, as more and more people use mobile devices as a primary method of browsing the web.
How do you think the advertising industry and the education system work together?
I think it works together how it should – you can study advertising at university and gain the knowledge and skills needed to kick off a prospective career in advertising. Of course, when you graduate with a degree in advertising, many graduate jobs are available to begin your career. Sometimes, educational institutions (such as colleges, sixth forms, universities, etc.) offer special placements in advertising companies and agencies, where they can train students and provide them with an even more specific skillset, and a clear pathway to a successful career at that company or agency.