Social Media Strategy
(Registration 09:00 - 09:30)
IAB UK Events and Training Space, 14 Macklin Street, London, WC2B 5NF
Not a member yet?
From events to training to research, find out what becoming part of the IAB means for you and your team.
Become a Member
Event Overview
Find out where social is headed and how to harness this for the benefit of your business. We'll cover the importance of risk management and having a coherent content strategy, plus the psychology of content and why some campaigns just 'work'. 
What will you learn?
The evolution of social and where it is headed next
The organisational challenges and value of social media
Reputation, risk management and community strategy in social media
Underpinning social with a content and content marketing strategy
The psychology of social media marketing - why some content 'works'
'Social selling' and the role of internal influencers
External influencers and how to ID and manage them
This course is perfect for...
Supply Side: Account Managers and Executives
Buy Side: Account Managers and Executives
Advertisers: Marketing Executives and Marketing Managers
Agenda
9:30
Context and developing a social media strategy
A snapshot of the evolution of social media (owned, earned and paid), including the organisational challenges and opportunities for social media, as well as the role and impact of new, disruptive social media platforms.
10:15
Context for developing a framework
We'll explore frameworks for developing an optimal social media strategy for brand marketing and activation, PR and communications, sales, business development, customer insight and customer experience.
11:15
Social media & community strategy
In this session, we'll cover: community strategy and community management in social; reputational risk and aligning crisis and issues management; social customer experience and customer service; governance and legal considerations.
13:15
Social media + content strategy + content marketing
Why is it important to underpin social media activity with a content strategy and content marketing? Discover how social media can support all stages of the customer journey (paid and organic).
14:00
Persuasion & psychology
We dig into the role of persuasion and psychology in social media marketing. Explore models for effective, engaging and shareable social media campaigns, including how to identify reactive topics and execute an agile response.
15:00
'Social selling' & the role of influencers
What's the role of thought leadership, social selling and employee advocacy in social media? We take a closer look as methods and tools to manage influencer campaigns.
15:45
The role of data in social media
Find out how to use data at all stages of the social marketing lifestyle, including planning, targeting, optimising and measurement.
16:15
Q&A
A summary of the day, Q&A and discussion.
Meet the trainer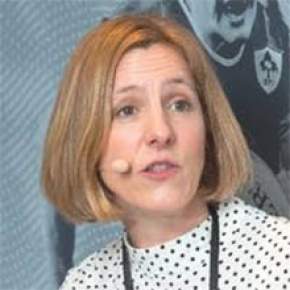 Michelle Goodall
Social Media, Digital Transformation and Communications Consultant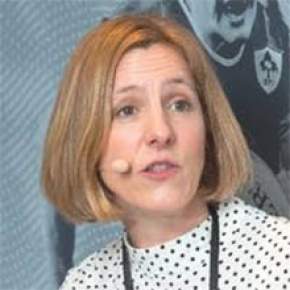 Michelle Goodall
Social Media, Digital Transformation and Communications Consultant