Overview
2018 was the year that mobile took the majority of online ad spend – 51% of a £13.44 billion market (IAB UK & PwC Digital Adspend Study). This is in no small part down to the shift in consumers now spending 64% of their online time on a smartphone (UKOM).
In this seminar, the speakers will aim to bring you latest insights, future trends and top tips within mobile marketing. You'll learn how to effectively create, plan, and execute your campaigns and come away feeling confident about how to make mobile work for your business.
IAB Events and Education Space, 14 Macklin Street, London, WC2B 5NF
IAB Member: FREE
IAB Agency: FREE
IAB Advertiser: FREE
Non-member: £120.00 + VAT
Agenda
Registration
14:00 - 14:30
Welcome & introduction
14:30 - 14:40
A short welcome to the session and a little bit of housekeeping. 
Understanding the ecommerce opportunity
14:40 - 15:00
In this session, Google will uncover the mobile commerce appetite for retail, identifying key blockers and drivers for shopping across mobile sites. Insights will help retailers identify how to capitalise on the opportunities across five distinct categories: everyday purchases, apparel, consumer electronics, home and luxury.
5G: how faster mobile will change just. about. everything
15:00 - 15:20
5G is here and it's already making a huge impact on brands and advertisers; unlocking the opportunity for new forms of mobile creative, interactive experiences, personalisation and tech innovations. But it's not all upside: with the new opportunities of increased data speed come new risks and challenges that both consumers and businesses will have to navigate.
Join Rudi Cunningham, MiQ's Creative Developer, and Client Strategist Anthony Hess as they take you on a whistle-stop tour of the brave new world of 5G. 
Get in the mobile game
15:20 - 15:40
The growth of gaming, e-sports and, in particular, mobile gaming presents a new opportunity for brand advertisers. While a huge opportunity, mobile games and gamers themselves are largely misunderstood and underutilised by advertisers. This session will explore the industry, gamers and opportunities for brands to meet customers in this emerging market.
Coffee break
15:40 - 15:55
Choose attention
15:55 - 16:15
It goes without saying that mobile has changed media consumption beyond recognition, creating an unprecedented level of consumer choice. This choice has affected exposure, attitudes and behaviours toward advertising, rendering legacy approaches and practices – such as reach, opportunity to see, and impressions –  redundant. Simultaneously, IPT2 and other privacy initiatives are impacting current practices. Choose Attention is a call to action for the industry collaborate on an alternative solution.
Ringing the challenges: the future of podcasts
16:15 - 16:35
Podcasting is the fastest-growing mobile-first medium: one in three people in the UK have listened to a podcast in the last six months and 85% of podcast consumption is currently being facilitated by mobile devices. As a global podcast specialist and market leader, Acast will share new market insight and give an in-depth look at emerging trends within the ever-growing, mobile-dominated podcast market. This will include an overview of the current UK podcast marketplace, consumption trends, content trends and…the future!
90% of users find targeted ads annoying: research points to one solution
16:35 - 16:55
Earlier this year, Ogury conducted the world's largest research on consumer attitudes towards mobile marketing – The Reality Report 2019. Surveying more than 287, 000 mobile users globally, the findings of the study reveal current practices within mobile marketing are failing to provide value to users, endangering organisations' long-term prosperity. This session will present the results of this study for the first time to a UK event audience.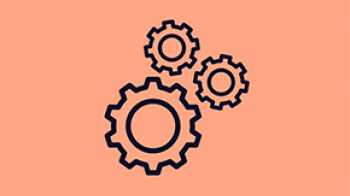 Cross Channel Automation
Get the most out of automation across digital channels, including a first-look at our new 'Automation #in' research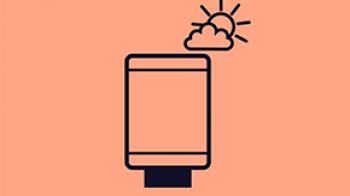 DOOH Seminar
Ensure you're ahead of the curve when it comes to the latest from this fast evolving DOOH sector.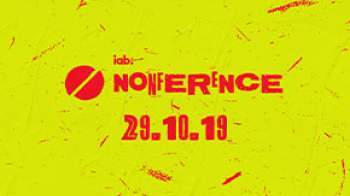 Nonference
The self-confessed anti-conference returns for a day bursting with hands-on sessions and workshops