Advanced Programmatic
IAB UK Events and Education Space, 14 Macklin Street, London, WC2B 5NF
This event is not available for IAB Advertisers, IAB Members & Non-members
Not a member yet?
From events to training to research, find out what becoming part of the IAB means for you and your team.
Become a Member
Event Overview
This event is now fully booked. Next available date is Friday 13 March 2020.
Join this advanced course for a comprehensive look at buy side programmatic, regulation and the use of data, how publishers monetise their inventory, attribution models, plus how to go about creating and assembling a dynamic creative ad campaign.
This event is now fully booked. Next available date is Friday 13 March 2020.
Who is this course is for?
Sell-side:
Heads of Sales and Programmatic, Programmatic Sales, Programmatic Product Teams and Ad Ops (2-3 years' experience)
Buy-side:
Heads of Digital, Account Directors and Data Specialists

 
Advertisers:
Marketing Executives and Junior Marketing Managers
What will you learn?
This course has been designed to help you understand…
How buy-side programmatic tech stacks work together and the value each technology adds

The impact of regulation and walled gardens on the collection and use of data

How a publisher uses sell side technology to monetise inventory in the most effective way

How a dynamic creative ad is assembled and served

The most common attribution models that are used in programmatic campaigns
Agenda
9:30
Building a buy-side programmatic tech stack
An introduction into how brands assemble a technology stack and where programmatic technologies add value – including technical and product requirements.
10:15
Data collection & segmentation in a walled garden world
GDPR, ITP 2.0 and e-Privacy are making data collection increasingly challenging, this section looks to explore the considerations around 1st, 2nd and 3rd party data in a world of walled gardens and how to integrate those into a programmatic strategy.
11:15
Selling, bidding and optimisation
We will cover:
Programmatic selling – including how publishers manage multiple demand sources and how header bidding has changed the way inventory is bought

Header bidding – how buyers employ SPO to reach an impression for the best price

Supply path optimisation – you will decide how a publisher should prioritise their ad server, and/or use header bidding
13:30
Dynamic creative
An in-depth look at how an ad gets assembled dynamically through programmatic and the different technologies that are required, including a specific focus on setting up rules and integrating feeds.
14:15
Attribution & analytics
A deep-dive into different attribution models and how to bring data together to create a better understanding of campaign performance.
15:15
A programmatic future
We will explore the future of programmatic, encompassing connected TV, OOH, radio, print, walled gardens and regulation.
16:00
Bringing it all together
A summary of the day, with discussion on what you've learnt and any outstanding Q&A.
Meet your trainer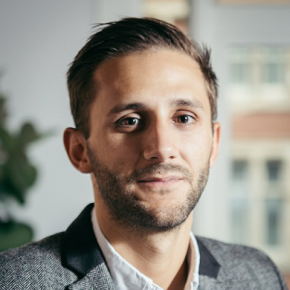 James Diba
Senior Client Partner, The Programmatic Advisory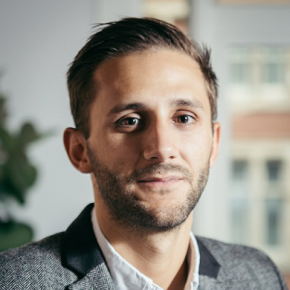 James Diba
Senior Client Partner, The Programmatic Advisory