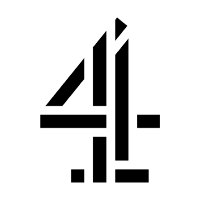 Silverbullet empowers Channel 4 to unlock the full potential of its data-driven future
Overview
Channel 4 were looking to unveil a pioneering collection of data-driven, digital advertising products on All 4, offering their advertisers a unique targeting capability in a post-GDPR, cookieless environment. Enter SilverBullet.
What was the role of digital within the media mix?

Their new Advanced Data Suite consisted of three key products:
Brandm4tch (allowing clients to 'Bring their own data'

Approved (offering targeting solutions for advertisers to build pre-existing or bespoke segments)

Bespoke (offering the ability to 'Build their own audience')
The broadcaster needed an expert data and tech partner to support them throughout their entire data life-cycle and identify the correct technology platforms in order to succeed. 
The four key objectives were:
Generate new revenue through the use of customer data

Design a new adtech ecosystem to execute media buying

Create a data-centric culture throughout the business

Explore intelligence-driven marketing and activation methods
Silverbullet supported Channel 4 in the analysis and understanding of their data, the implementation and integration of core technology platforms, and the roll out of their Advanced Data Suite offering.
What results did you attain? What was the biggest achievement?
Bringing the data and technology together, Channel 4 are now able to see the relevant size of each audience segment, allowing them to judge the CPM they attribute to each segment. Once the foundation was set, Silverbullet then created a network of data specialist for Channel 3 to help them achieve their Audience Data Suite.
This new network of data experts and technology systems allowed Channel 4 to achieve:

83% overall brand uplift using Brandm4tch

+180% uplift in monthly orders from Brandm4tch segments of lapsed customers

53% net uplift for spontaneous brand awareness for Brandm4tch audiences
"With digital platforms constantly evolving, we truly found expertise and support from the Silverbullet team was second to none. They helped us to better identify and capitalise on business opportunities through the power of data. The Silverbullet team has – and continues to – work closely with us to uncover customer insights and maximise returns on investment." David Amodio, Head of Digital and Innovation at Channel 4
What was the killer headline?
Silverbullet empowers Channel 4 to unlock the full potential of its data-driven future
Find out more
View the full case study or find out more on their site.