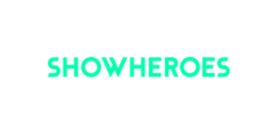 ShowHeroes' journey to measuring & reporting carbon emissions
Business Area
Operational
Overview
At ShowHeroes, we strive to build a responsible and sustainable adtech company, which means we aim to balance people, planet and profits. As a Sustainability Champion I am spearheading the sustainability efforts within ShowHeroes. This means focusing on building a great place to work; championing diversity, equity, inclusion and belonging; contributing to environmental sustainability; giving back to communities; and ensuring we have high standards of governance.
Describe how the initiative works
Through education, leadership, and advocacy, I strive to instill a sense of corporate responsibility for ShowHeroes. It's about raising awareness, collaborating with all teams and influencing decision making to foster a sustainable culture, leading to long term benefits for all stakeholders, and the company's bottom line. 
Take every opportunity to be vocal as to why and how the company should be more sustainable. I first talked directly to the founders to get their buy-in and support, demonstrating that I know the business and showcased how sustainability ties into the existing business strategy. I started raising awareness by sharing my knowledge with my colleagues, this led to them requesting I develop

workshops

about the topic in our industry and share them internally, and also with our agency partners. This followed with creating sustainability guidelines.

Become the go to person for sustainability topics. By sharing my knowledge I was asked to assess where the company was in terms of sustainability, and also to review and embed ESG principles into some of our existing policies like travel and procurement. 

It's also being aligned with the company's purpose (if you are not a purpose-driven organisation then you need to rethink your business). For ShowHeroes it is

Better Media

, based on 5 pillars: Content & Creativity, Data Ethics, AI, Environmental Footprint, and DE&I. I helped develop our Better Media Framework, which serves as our north star and puts sustainability at the heart of our activities and solutions.
What was the first step you took to get the initiative off the ground?
To begin ShowHeroes' sustainability journey, I first conducted an assessment to identify and understand the potential ESG risks and opportunities. I engaged with our stakeholders to understand their needs and expectations so as to align our sustainability efforts. By doing so, I determined the key areas we should work on in our business operations where we can have the biggest impacts. These are; energy efficiency, renewable energy adoption, sustainable supply chain, data centre efficiency, sustainable advertising initiatives, ethical data usage, environmental-friendly product development, content production and building an inclusive and diverse company culture.
What budget/resource did you need to get started?
Initially I was Global Marketing Manager, so I proposed to use part of my time (20%) towards ESG topics. 
We've invested in a tool to help with the double-materiality assessment survey and to gather the data needed for our sustainability reporting. 
And last but not least, we partnered with two companies to measure the carbon footprint, one specifically for our advertising campaigns with Scope3, and with Cedara for our corporate carbon footprint.
What positive impact has it had?
Currently we are working on our first integrated report which has financial and non-finacial data including our ESG metrics. By demonstrating our commitment to environmental sustainability, social responsibility, and good governance we attract clients and investors who prefer to engage with ethical and responsible businesses. 
We're the first digital video platform to holistically measure and report their carbon emissions across all scopes. We're able to report our emissions according to Cedara's media taxonomy, providing a granular breakout into categories allowing for greater optimization and reduction. This data is helping us start the process of reducing and compensating our emissions. Since the majority of our emissions are from our supply chain, and with the objective of setting a net-zero target, we're building a Sustainable Publisher Marketplace to onboard and measure our publisher partner emissions.
I launched the Green About Media podcast, where my co-host and I educate, inform, and hopefully inspire genuine action from the entire digital advertising industry.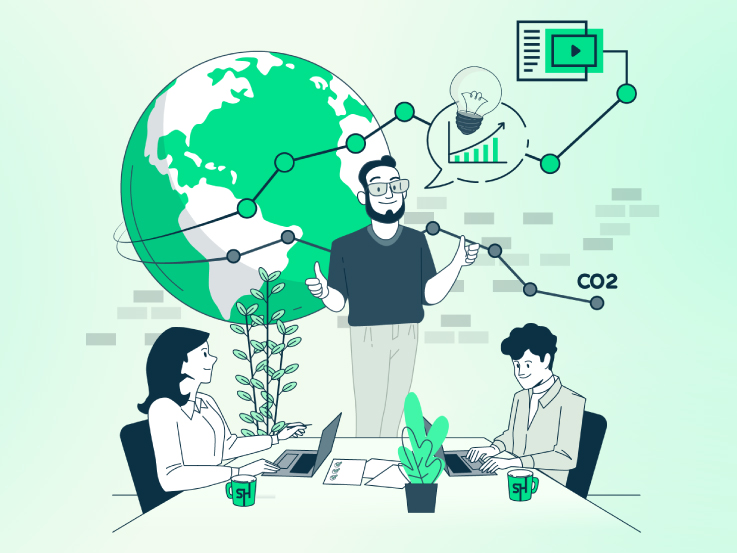 What have you learnt that could help others looking to do something similar?
It can be easy to feel overwhelmed when we read about the problems facing our planet. As a sustainability champion the first thing to do is to share your knowledge, raise awareness and as cheesy as it sounds, help be the change. 

We have to realize that sometimes we will need to challenge what the priorities need to be at a given time. If we are always looking for consent, there will be no change. 

Sustainability is not only about the environment and carbon footprint. There is still a lack of awareness and understanding about ESG and sustainability in general, not only internally but also externally.

Currently, there are no universal, agreed-upon standards for measuring and reporting in the digital advertising industry, making it difficult to choose the right framework(s), collect accurate data, and ensure transparency for reporting.

Sustainability should be integrated into all aspects of the company and operations, rather than being treated as a separate initiative. 

We need to track our progress and ensure accountability. Regular reporting and transparent communications are essential for building trust and showcasing progress.
Can you sum the initiative up in one sentence? 
It's about raising awareness, education, collaborating with all teams, challenging and influencing decision making with sustainability principles, leading to long term benefits for all stakeholders, and the company's bottom line.
To prioritize ShowHeroes' sustainability efforts along our entire value chain, our Better Media Framework was set up to create a real impact in our industry together with all of our stakeholders. From the very beginning, Araceli has been a crucial part of promoting and applying these principles in order to reach our company goals. We take pride in having her as our 'Sustainability Champion', showcasing internally and externally the importance of this topic while helping us drive the necessary changes.