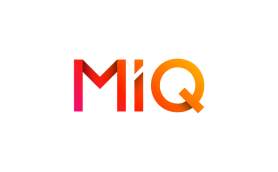 MiQ EMEA mark Mental Health Week
Business Area
Culture, Wellness, Work life
Overview
To raise mental health awareness and drive action for EMEA MiQers, the DEI and Talent teams worked collaboratively, sharing knowledge and expertise. We hosted regional-wide events in our London, Manchester, Germany and Dubai offices at the end of May. The aim was to raise awareness of mental health in the workplace and bring us together as a collective.
What did you set out to achieve?
We set out to normalise intersectional conversations around mental health. As part of this, we wanted to find new ways to engage with MiQers and connect teams to each other and their line manager. Plus, we wanted to elevate the role of our Mental Health First Aiders, our Employee Assistance Programme which provides mental health and wellbeing support, and NABS which is the support organisation for the advertising and media industry.
We wanted all of this to further support our EMEA Mental Health Conversation Circles, which were devised by Ally Tyger-Doyle in Bloom UK's 2020/ 2021 The Exchange, and brought to MiQ in 2022. They are safe spaces designed for people to drive dialogue and action around identity, culture and inclusion within their teams.

Our DEI Conversation Circles are optional and more informal than our global DEI training, so we wanted to raise awareness and increase participation. Teams who took part saw an increase in our annual survey in the areas we asked about mental health by over 20 percentage points.
Describe how the initiative or campaign works?
To disrupt the rhythm, we decided to talk about mental health on days that aren't dedicated to awareness. At the end of May 2023, we had three short sessions running for 45 minutes to suit the busy MiQer. We know that people can be sceptical of seeing real change and action, so we ensured a continuous heartbeat throughout 2023.
For our first session, we invited NABS in. They were re-established as a primary source of external support. We then discussed optimism and mental health in the workplace and got our creative juices flowing with designer June Mineyama-Smithson. We were keen to offer MiQers a creative outlet and bring a different angle to mental health. Plus, we knew it would spark curiosity and encourage support.
Finally, we highlighted how helpful little breaks and getting outside can be. Thanks to our local planting committee - Stem iQ - we got busy planting seeds. It brought some much-needed greenery and wildlife to our London terrace. 
All these sessions provoked the teams into thinking about how they can support themselves, and others.
Can you tell us about the practical steps you took to set it up?
We galvanised support from our Global Wellbeing Director, local leadership team, and team leads. This was supported by our local DEI strategic plan, which is backed by local internal data and our UK 'All In Census' data, demonstrating to the business the need for investment. For maximum impact, we made sure it was a collaborative DEI and Talent initiative. It was important to get line managers and department heads on side, giving their teams 'permission to come' and make time.
What was the first step you took to get it off the ground?
Following the results of our annual engagement and inclusion survey, local DEI  and HR teams were keen to test the water. We had initial success after hosting a MiQ plan on men's mental health in November. This was in collaboration with Mark Sandford, author of 'The Book of Man', and it was a great chance to engage with men in a different way, encouraging openness and vulnerability.

It quickly became one of our highest-attended local DEI Speaker Series sessions locally in 2022. We wanted to build on this momentum and not let it stand in isolation.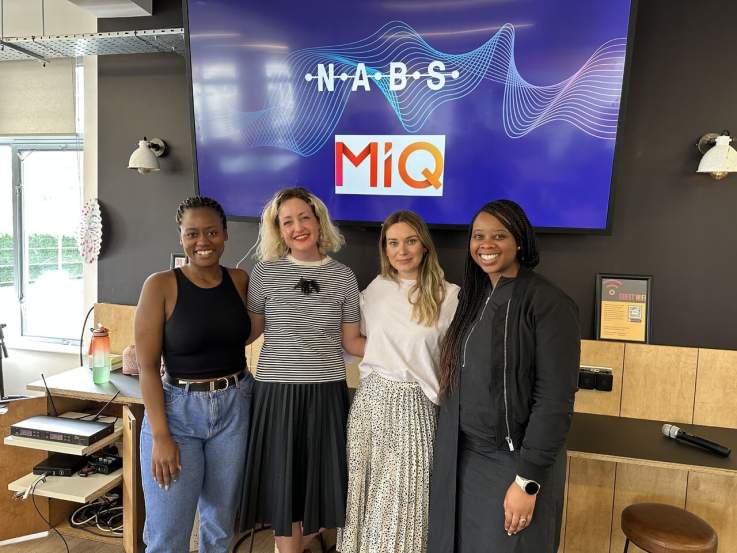 What budget/resource did you need?
As this was a big strategic focus for EMEA, we had planned a budget for this within our local DEI budget. As EMEA already supports NABS, we didn't need to work too hard to convince our leadership team to provide the right level of investment.

We worked in a smart way, finding ways to utilise the resources we had internally (like Stem iQ). We know that MiQers respond to MiQ-led initiatives, so collaboration with our local planting group was crucial.
 
What positive impact has this initiative or campaign had?
Following our activities and sessions in May, we'd had more teams nd managers reach out for more dedicated support. We've also seen an increased uptake of DEI Conversation Circles that are focused on mental health - by as much as 40% in H2 2023.

When our annual engagement and inclusion survey comes out later this year, we hope this will highlight how our efforts have empowered MiQers and made long-lasting change.
What did you learn that could help others?
We learned that:
Bitesize sessions (quick but often) are more effective in engaging an already busy team.

Engaging senior leadership is essential to ensure buy-in at all levels.

Utilising social groups which are already established are key to elevating their own community and supporting business ambitions.
How will you make the benefit of this initiative or campaign endure?
We're already planning what's happening next and working globally to ensure we're in sync with the global strategy. Our local work utilising EMEA DEI Conversation Circles will be connected with this year's main global focus on mental health. This is a key way to maintain focus.