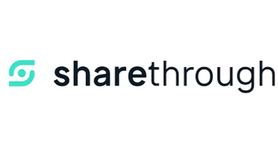 How Sharethrough are offering advertisers a tool to measure carbon emissions
Business Area
Education, Operational
Overview
Sharethrough became the first SSP to offer media with net-zero emissions, by launching GreenPMPs in June 2022 in partnership with Scope3's measurement methodology. This has provided advertisers with the opportunity to measure and compensate for the carbon emissions caused by the full supply chain involved in running digital ad campaigns and to show their target audience they are doing their part to help build a cleaner future. By running ads through GreenPMPs on the Sharethrough Exchange, a fraction of the CPM is designated towards funding Carbon Direct's high-quality carbon offsetting initiatives to compensate for the emissions created by the ad campaign.
What did you set out to achieve?
As one of the leading global ad exchanges, Sharethrough manages billions of ad requests every single day, helping thousands of websites and apps to better monetise their content and advertisers to better reach a qualified audience. Last year, we started noticing our constant efforts to optimise our data infrastructures and to make them more efficient were also allowing us to significantly decrease our carbon footprint. As an industry player, we realised we could have an impact in reducing the carbon footprint of digital advertising and wanted to offer a way for advertisers to deliver carbon neutral campaigns while maintaining or increasing their performance.
This was achieved by creating the industry-first solution for brands, advertisers and publishers to reduce the carbon impact from digital ads: GreenPMP™. Along with creating a solution, we also set out to help educate the digital advertising industry and consumers on the environmental impact of digital ads.
Describe how the initiative or campaign works?
For all campaigns using the GreenPMP™, Sharethrough measures the amount of carbon emissions generated - using Scope3 data - that automatically allocates a portion of ad spend to fund high-quality carbon compensation initiatives such as reforestation, direct air capture, and carbon soil storage, based on a campaign's emissions. As a result, the carbon emissions from every ad delivered on Sharethrough's GreenPMPs are measured through Scope3's supply chain emissions tracking and the equivalent amount of CO2e is offset via high-quality carbon removal projects. 
To execute, ad buyers can simply target GreenPMPs in their DSP's deal library, choose the deal that fits their campaign goals and start running video, display and/or native ads with net-zero carbon emissions, or they can work directly with Sharethrough to curate custom GreenPMPs that are tailored to their KPIs, audience, contextual signals and more.
How do you keep the initiative going?
We started by running a deep analysis on our overall company carbon footprint with 51 to Carbon Zero, in order to better track the impact of our actions and decrease our carbon footprint. We then decided to partner with Scope3, a company specialising in measuring end-to-end emissions from across the media and advertising supply chain. After many hours spent working with the Scope3 team and integrating their data with ours, we were able to measure carbon emissions from every campaign delivered on Sharethrough Exchange.
This project involved many teams & internal resources at Sharethrough, including the involvement of our BI & Data team to properly leverage Scope3 measurement methodology and establish an accurate carbon footprint tracking of impressions delivered via Sharethrough Exchange.
To keep the initiative going, we've built and launched a microsite to track our progress in real time at greenpmp.io. Also, ads that run on GreenPMPs include a green icon, similar to the AdChoices icon, which clicks out to our site that educates the consumer on what a carbon-neutral advertisement means. Finally, we promote new findings and research via our blog, interviews with clients and major publications in the media.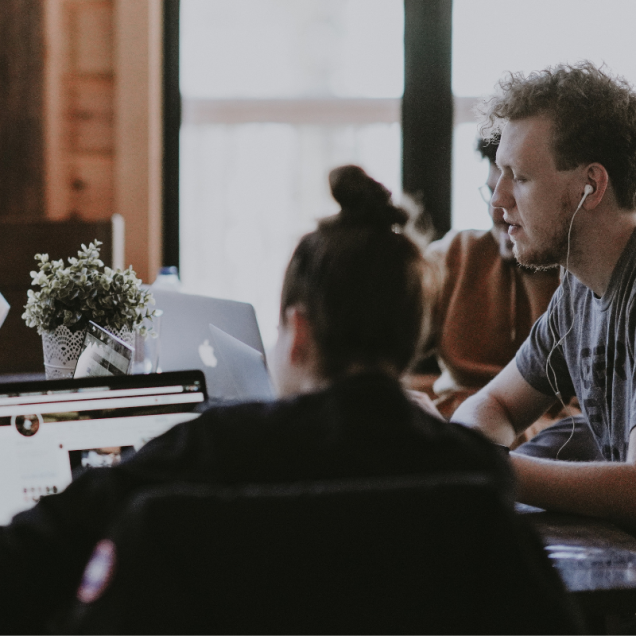 What did you learn that could help others?
We learned the difference between scope 1,2,3, and that most emissions are scope 3. For a deep dive understanding on this, please refer to our blog post. 
Consumers are ready for brands and organisations to take initiative. A recent Havas Meaningful Brands report stated 55% of consumers believe brands play a more important role than governments in creating a better future. While everyone in the advertising supply chain needs to get on board, the most impact on driving industry-wide change will come from those with the most buying power: advertisers. Advertisers can use their buying power to prioritise spending with partners and publishers that are actively reducing carbon emissions.
The good news is, many advertisers are starting to request solutions and carbon reduction from their partners. As this spreads to more advertisers, the goal of net-zero carbon emissions by 2030 will become very much attainable.
How will you make the sustainability benefit of this initiative endure?
A Sharethrough research study on Consumer Understandings of Carbon Emissions revealed that while 60% of consumers were unaware that browsing the internet generated carbon emissions, 80% were more likely to favor brands that are actively working to reduce their carbon emissions. This means consumers need educating both on how their internet usage generates carbon emissions and on which brands are doing their part to reduce that impact.
A solution to cover both needs was to create a green icon, similar to the ad choices icon, that is included on any ad running on GreenPMPs and clicks through to a site built to inform consumers about how advertisers are reducing their carbon emissions. The more the industry shares these types of solutions and case studies, the faster we will achieve a net-zero carbon emissions industry and do our part to slow the impacts of climate change for everyone.