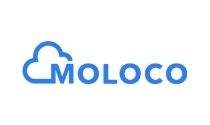 How Moloco has created a safe space for conversation via Inclusion Lunches
Key focus
Age, Class, Gender, Race & ethnicity, Religion, Sexuality, Socio-economic status
Overview
At Moloco, we wanted to create a safe space for staff to come together and discuss different topics surrounding diversity and inclusion, share their experiences and learn from one another. Quarterly Inclusion Lunches see us bring the whole team together to cover how we can create a more inclusive workspace and apply our IDE learnings in everyday life.
What did you set out to achieve?
The primary aim of our lunches is to provide a safe space for education, awareness and discussion of different topics surrounding diversity and inclusion (D&I), such as unconscious biases, inclusiveness in the workplace, LGBTQ+, etc. 
Describe how the initiative works
Once every quarter, the whole team gets together for lunch where we discuss a certain topic. During the lunch, we have a moderator (either someone from the team or someone external) who introduces the topic. Off the back of their introduction, we share our experiences and thoughts then brainstorm ways to apply learnings to our day-to-day, both in, and out, of the office space.
What was the first step you took to get the initiative off the ground?  
An initial brainstorm on how we could start the conversation around D&I, back when the Moloco EMEA office was a small team of four. 
We started this initiative in the EMEA office with the approval and support of key stakeholders in HQ in San Francisco. We also brought external speakers, such as Matthew French who specialises in LGBTQ+ consulting and works with several organisations to educate and promote inclusivity in the workplace. 
What budget/resource did you need?  
When we started the lunches, the main resources were time and information. As the team grew, we set a quarterly budget for guest speakers, committing to a cause, etc. 
How do you keep the initiative going?  
A year on, the team is five times the size, so a big focus is to find someone that can keep the initiative going by coordinating and catering our D&I efforts to the needs of the wider team.  
What positive impact has this initiative had? 
Although the agenda of topics is lengthy, Inclusive Lunches create a space that brings the team together by sharing our experiences and thoughts. They also provide everyone with tools to be more inclusive - both at work and in our day-to-day.  
What did you learn that could help others?
As a team, we have become aware of how unconscious biases work and how to minimise their effect on our daily life. We have also learned about the LGBTQ+ community, their history, how to properly use pronouns and how to be an ally. We have learnt about experiences in both work and daily life from people of colour, different backgrounds and religions too. Most importantly, we have become aware on how to work, individually and collectively, to be more inclusive and celebrate diversity everywhere we go. 
"Moloco's inclusion lunches provided the team with a safe space to share life experiences and learn from each other. On a personal level, it made me aware of the impact that encouraging discussions around D&I has not only for our work culture, but also our day-to- day life.  I am thankful to all the people who shared their stories and helped shine a light on various subjects such as biases, D&I values and the importance of committing to build an inclusive world." 
How will you make the ID&E benefit of this initiative endure?  
As a company, we are committed to this initiative and to develop it as the company grows. From our values to our culture, right through to our hiring policy, we are committed to engage and support every single one of us in embracing inclusive values in everyday life.
Have something to share?
We'd love to hear what your company is doing in the ID&E space. If you're a member of IAB UK, find out more about how to submit your case study here.