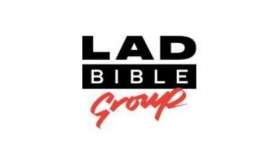 How LADfamily is addressing the work/life balance
Business Area
Culture, Employee benefits, Wellness
Key focus
Gender, Sexuality
Overview
LADfamily sets out to improve employee wellbeing and create a healthy work/life balance where LADbible Group employees feel supported. Initiatives include paid time off for fertility treatment, paid leave to help employees cope with pregnancy loss and tax savings on childcare costs. By introducing these policies, we have opened up conversations around difficult moments that often aren't shared at work. 
What did you set out to achieve?
To put inclusivity at the forefront of LADbible Group and the wellbeing of employees first. Our aim was to better support employees balancing of work and family life specifically. Everyone has a life and priorities outside of work. For some people that is having a family, which we know isn't always straight forward with people experiencing things such as pregnancy loss or going through fertility treatment. 
Describe how the initiative works
We developed LADfamily, including the following policies: 
Fertility treatment policy:  
Paid time off for the purpose of receiving and recovering from fertility treatment and attending appointments associated with the process (for example, consultant appointments, collection of eggs, monitoring tests etc)  

Employees/partners will be entitled to up to five days leave per cycle of treatment for up to three cycles in total 
Pregnancy loss policy:  
10 days paid leave [minimum] to help employees cope with pregnancy loss 
Further paid time off, discussed on case-by-case basis
Paid time off to attend any medical appointments related to employee's/partner's loss 
Free private counselling throughout the year as needed 
Workplace nursery benefit:  
We created a partnership with Enjoy Benefits, providing tax savings on childcare costs. Employees who opt in will have guaranteed places and costs will be paid in the form of a salary sacrifice, providing employees with significant potential savings 
 We initially launched LADfamily internally, followed by an announcement on our LADbible Group b2b channels such as LinkedIn.  
Following the announcement, we held a webinar for our employees to bring the initiative to life and give them the opportunity to ask any questions.  
What was the first step you took to get the initiative off the ground? 
As a company, we are always reviewing our policies, processes and employee support to make sure they are fit for purpose, competitive and that we are investing in our workforce. It was the right time for us to take this step because, as a business, we are very fortunate to be growing rapidly.  
First, we looked externally at what other companies were doing in this space and then thought more closely about what would work best for LADbible Group employees. We consulted external charity and advisory service websites, such as The Miscarriage Association, to guide us towards best practice and to give us insight into what would be helpful to those experiencing things such as pregnancy loss or going through fertility treatment. 
We knew we wanted to do more to support our employees and their journeys to becoming parents, so buy in for our plans was relatively easy. Our board were already keen to do more and were really excited about the ideas we had for LADfamily.  
What positive impact has this initiative / campaign had?
By introducing these policies, we hoped it would open up conversations around these moments. Since launch, we have already had some great conversations with colleagues about their own experiences which we otherwise may not have had.  
The pandemic has also been a challenge for people who have families and have been trying to balance work with home schooling. By introducing a salary sacrifice childcare scheme, it has helped to financially support people. 
When we launched LADfamily, we made the announcement to the press and received positive coverage appearing across HR specialist publications, such as 'HR Grapevine' and 'Employee Benefits'. We also received industry recognition as one of the first companies to announce such policies, with the likes of The Drum, Digiday and Campaign writing about LADfamily.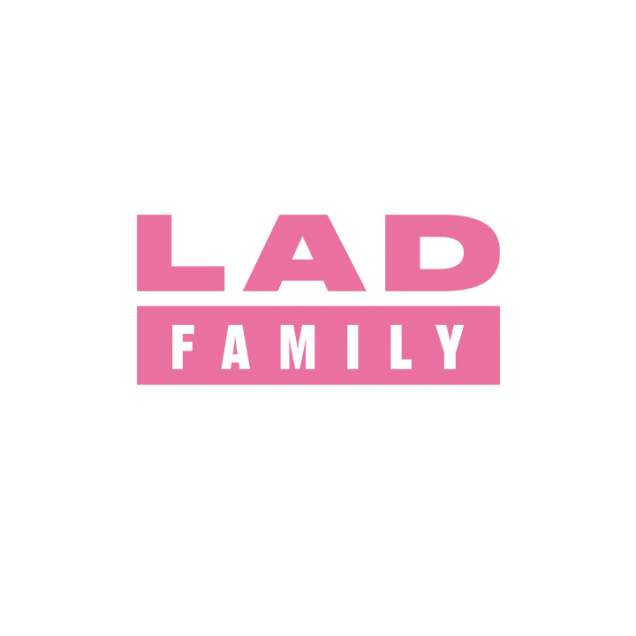 What did you learn that could help others?
For us, it's important to introduce policies that put employees at the heart of the company because we believe that when people feel looked after and recognised, they do their best work because they feel valued.  
How will you make the ID&E benefit of this initiative or campaign endure? 
We will continue to raise awareness of LADfamily by ensuring all new starters are told about the policies, guides and benefits that are included. We also plan to include the policies in our LADbible Group employee handbook, which is available to all staff. Once a quarter we will look to review our policies to ensure they are fit for purpose and to keep an eye on what the market and industry is doing in this space, to make sure we are leading on family-friendly initiatives. 
Have something to share?
We'd love to hear what your company is doing in the ID&E space. If you're a member of IAB UK, find out more about how to submit your case study here.