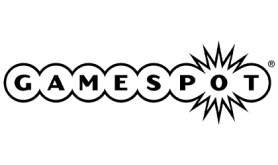 The changing face of gaming: reach and diversity in the gaming market
Business Area
External campaign
Aspect of IDE
Disability, Gender, Race & ethnicity, Religion, Sexuality
Overview
There is a commonly held belief that 'gamers' are men aged between 18 and 34 – but the reality is much more diverse. At GameSpot, a Red Ventures owned company, we wanted to dispel the myth of who a gamer is and show marketers that gaming is a means of reaching a hugely diverse demographic. We did this by working with the Association of Online Publishers and Some Research to carry out a survey, giving us a more granular view of the gaming audience.
What did you set out to achieve?
At GameSpot, we have always endeavoured to get a better understanding of the attitudes and behaviours of gaming consumers around the globe. The commercial team at GameSpot was consistently given 18–34-year-old males as the target market when their clients and agencies wanted to reach gamers. We wanted to debunk this stereotype of gamers and show that clients miss out on large swathes of the gaming audience through this focus. We also wanted to take our research further to show that the diversity of a gamer has many parallels to the diversity of the whole of the UK - and that by reaching these people you were reaching all gamers. 
Describe how the campaign works
GameSpot, in collaboration with the Association of Online Publishers (AOP), commissioned Some Research to carry out a survey to get a more granular view of gamers by monitoring the extent of gaming among protected characteristics: race, religion, sexuality, gender identification and disability. A key finding was that by targeting males aged 18-34 you are missing 70% of gamers.  
Can you tell us about the practical steps you took to set it up?
We collaborated with the AOP and Some Research over 12 months on this research piece. We crafted the questions together, ensuring we covered as many elements of diversity as possible to get a granular look at the gaming audience, taking particular care with the wording of the questions to ensure inclusivity.  
The first part of the research was quantitative, and the questions were added to Some Research's existing survey - GameVision - which went out to 1,331 people. The recipients were "active gamers" who spend money on gaming rather than mobile-only gamers, who are not core to our audience. Our additional questions included race, religion, sexuality, gender identification and disability and, within these, we asked about top three gaming genres and gaming spend.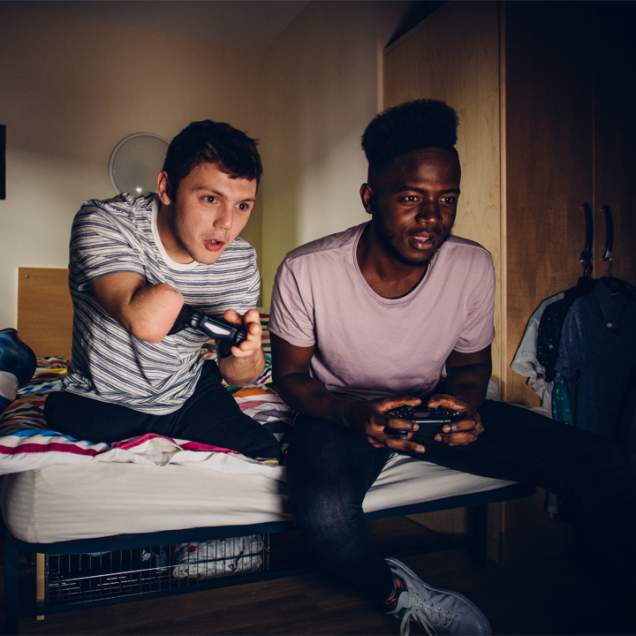 The second part of the research was qualitative and involved taking these insights to nine media executives to conduct one-to-one interviews via a 30-minute anonymous zoom call. During the interviews, we went through the findings to discuss their feedback, thoughts and what surprised them. This was all collated into a webpage and animated video.
What positive impact has this campaign had? 
The key discoveries showed gaming audiences are more diverse than commonly believed: 
1/4 of active gamers in the UK are over the age of 35 

6.3 million (38%) of active gamers in the UK are female 

Black people are 35% more likely to play games than the general population 

8.5% of active gamers (1.4 million) have some form of disability, and those with learning difficulties are 149% more likely to be active gamers  
This research proved that the gaming audience is highly diverse and that marketing campaigns need to be diverse in order to appeal to the whole gaming audience. Having launched and presented this research to many clients and agencies, it has received a lot of praise in market. Our clients and agencies now think differently about how they approach and target the gaming audience. It has led to many more conversations with our clients about diversity and inclusion in gaming, all with a view to collaborate together on inclusive marketing campaigns.  
What did you learn that could help others? 
Research pieces like this do take time and require a lot of investment (both in terms of time and money). However, this has opened up so many conversations and we're already seeing the benefits. It's important that the people who are crafting the questions for research pieces with a D&I focus are diverse themselves and, if we were to do this again, we would look to have a more diverse group working on the project itself.  
How will you make the ID&E benefit of this campaign endure? 
We're submitting the research for awards and getting it out into industry press to spread its reach further. We will also use the stats throughout creative responses for advertisers.  
Have something to share?
We'd love to hear what your company is doing in the ID&E space. If you're a member of IAB UK, find out more about how to submit your case study here.