Who are Spoke?
Spoke create custom-made legwear – from chinos to selvedge denim – for men fed up with poorly fitting high street options. Free from the constraints of physical retailers' limited shelf-space, selling Direct to Consumer allows Spoke to offer 10 times the size range of the average clothing brand.
Where did it all start?
Spoke launched as a solution for men who wanted to find properly fitting trousers, without the hassle or expense of traditional tailoring. In the five years since it was founded, Spoke has sold 300,000 pairs of trousers to 100,000 customers and is currently expanding its range into cords, 140z denim and shorts.
What's the marketing approach? 
Having built the brand with online marketing via Facebook, Instagram, Google and Twitter, Spoke is keen to add more channels to its marketing mix and grow brand awareness. The marketing team are looking into influencers, podcasts, direct mail, OOH and TV to extend current activities. Founder and CEO Ben Farren says: "To get a decent ROI you need to be operating at all stages of the funnel and constantly calibrating your message."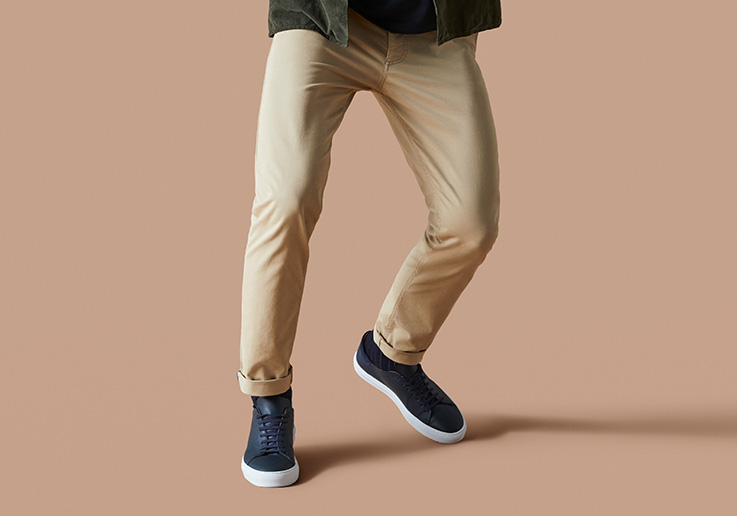 Tell us about customer relationships 
To provide customers with trousers that fit properly, Spoke needs to know more about its wearers than an off-the-shelf retailer. First-time customers use a tool called the Fit Finder to build a profile with their measurements and fit indicators (are you a Dadbod Dean? Or a Hulking Harry?), allowing quick and easy orders in the future.
Spoke sees its trousers as part of a wider lifestyle aspiration and keeps in touch with customers via a weekly newsletter and social content; replete with packing lists, style advice and 'formulas for better living'.
How does distribution work?
Having proved the concept and built a substantial customer following online, Spoke is looking to launch a showroom in the next 6-12 months. Rather than stocking all fits and sizes, the showroom will stock one pair of each range so customers can try the look and feel of the product, before ordering their own size for next day delivery.
What is company culture like?
Spoke's mission statement is to make men feel their sharper selves, by focusing ruthlessly on the things that matter – starting with fit. While the clothes are intended to be classic and adaptable, the originality of the designs is evident in quirky details, such as the map-print trouser linings and bright orange piping on interior seams.
Spoke's garments are made in Europe and hand finished in the UK. All of Spoke's packaging is recyclable.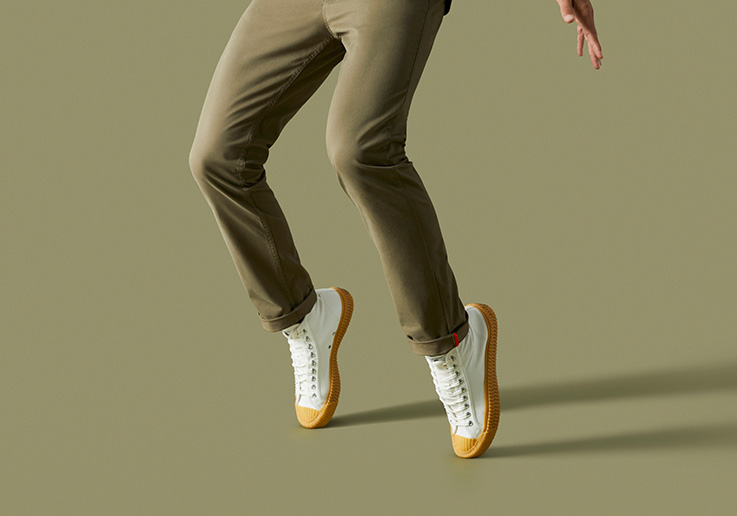 Tell us a fun fact 
In the first two years, Spoke's brand evolved in response to customer feedback, suggestions from new team members and the demands of new marketing channels.
Spoke's new branding concentrates on showcasing the product with plain backgrounds, playful cultural references and an aesthetic closer to a hip tech brand than a typical fashion retailer.
The real secret of being a Direct to Consumer brand is being able to focus: I can use the web's reach to go after one customer and send him a stream of products and marketing messages that resonate completely.

Ben Farren, Founder & CEO, Spoke