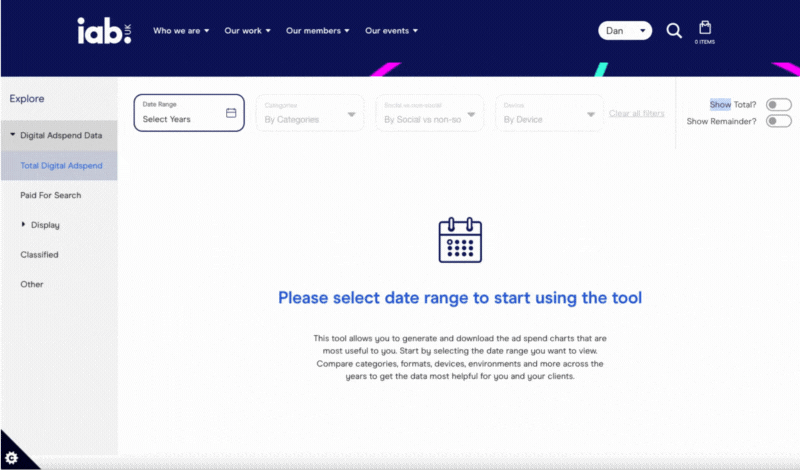 IAB UK Adspend Analyser
Our brand new tool puts the power in your hands for the first time, meaning IAB UK members have the flexibility to build your own ad spend charts using twenty years of data. Compare categories, formats, devices, environments and more across the years to get the data most helpful for you and your clients.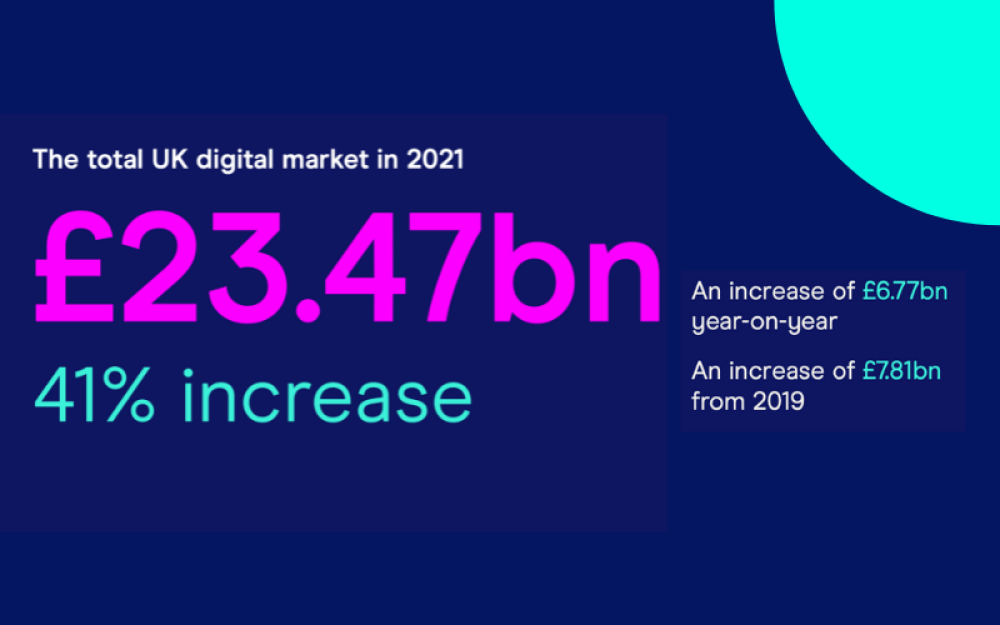 Digital Adspend 2021 – Full results
The latest IAB UK and PwC Digital Adspend study looks at digital advertising spend for 2021.
The study shows that the digital advertising market grew by 41% last year to a total of £23.5 billion. 
Download the full report and use our new Adspend Analyser tool to get the data you want.