Principle 1. Ensure all creative is fit for its purpose
Erika Soliven, Marketing Director, Sociomantic
Collaborate with your programmatic partner to understand which creative elements work best for each customer segment as well as each campaign and its KPIs. 
A/B test and optimise accordingly. Performance-based optimisation allow advertisers to test different ad variations based on results they deliver. For example, after a series of testing-and-learning, UK electronics retailer, WEX, found that multiple product image sizes in a banner delivered across its key metrics. The cost-of-sale, a KPI set by WEX, decreased by 19% after the redesign, while the Average Order Value increased by 11%.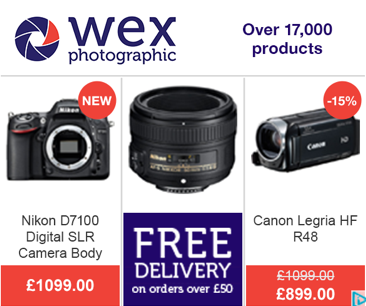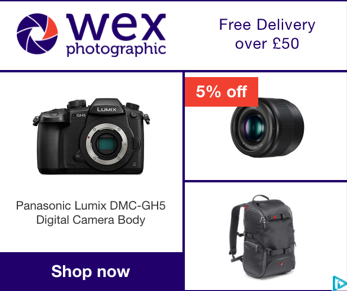 Aside from key metrics, consider the kind of campaign you're running. Capture people's attention by combining static, branded overlays with dynamic product elements – great for promotional and sales periods, or always-on campaigns. 
To maximise device compatibility, check with your partners if dynamic creative is built with device-agnostic HTML5, as well as optimised for both low and high-quality screen resolutions in order to have your brand and its personalised message come across crisp and clear to your customer, regardless of their device choice. 

Principle 2. Make good use of data
Erika Soliven, Marketing Director, Sociomantic
When it comes to dynamic creative optimisation, each element of the creative — such as the copy, the image, the product, the offer, or the call-to-action – is an independent variable to be optimised.  By supplying the ad server with multiple options for each variable (e.g., five sets of copy, seven possible images, four possible buttons, ten possible background colours), this allows for the automatic creation of dozens or even hundreds of ad variations.
What makes this practice especially potent is pairing it with audience targeting data. This allows advertisers to "micro-segment" their audience, serving up highly specialised ads to highly specific audience groups.  
And of course, performance comes into play again here, but instead of optimising across-the-board, each segment is optimised independently from the others.
It is recommended that advertisers start with the data they already own. First-party data assets are already structured, and its diverse transactional information (e.g. past-purchase history, abandoned baskets, product returns, loyalty programme participation) are accessible and ready to use towards segmenting customer groups based on shopping and browsing behaviours, thus personalising the creative for each person.

Principle 3. Collaborate with your partners
Viviana Viale, Senior Publisher Development Manager, Acceleration Partners
When considering best practice for creatives with affiliates it's important to work closely with the affiliate to understand the best way to collaborate, identifying which creative and content they require in order to work with your clients.
If you're an agency, following the below process will ensure this is achieved:
•    A creative guidelines document is sent to the publisher
•    The publisher submits their article/ad request to the agency
•    The agency submits the article/ad request to the agencies client contact
•    Content/ad request is approved or client requests additional changes to be made
In order to increase conversions, the following recommendations would be made for publishers. If the site is a cashback or loyalty site, a strong call to action banner would be used.  For content sites, depending on the content, use tag lines that relate to that piece of content.
Finally, to improve conversions, the tag lines or content for the creative provided to the publisher, should be as closely aligned to the site as possible. 
Principle 4. Consider the wider, non-performance elements of your advertising campaign
Joelle Hillman, Account Director, Awin
To maximise the impact of your advertising campaign all channels, performance and non-performance based, should work in harmony, promoting a unified brand and ensuring maximum engagement impact with your audience. That's not to suggest that imagery or content cannot be tweaked for different environments or audiences, but your brand identity and overall advertising message should be strong enough to spark a feeling of familiarity with consumers and potential consumers through each medium, to create a sense of fondness and enhancing the advertising impact.
Working collaboratively with other performance channels provides an opportunity to not only align creative and messaging but also share data on prospects, and re-target those consumers that are re-interacting with your brand through different channels, to offer a brand experience that becomes more conversational and tells a story.
The second screen impact is a great example of multiple channels working in unison, timing mobile or tablet ads during TV commercial slots to not only drive maximum consumer engagement but also give potential customers the opportunity to purchase, during a TV advert which doesn't offer an immediate conversion tool on its own.
Principle 5. Respect the audience
Charanee Marimuthu, Account Executive, CJ Affiliate
The relationship you have with your audience ultimately impacts on how they will respond to your ads and your brand. Here's a few creative ways to tackle some of the most common problems:
Over targeting: Consider context and what attribution isn't showing you. We've all seen those retargeting ads that chase you around the internet once you've chosen not to buy something. Ultimately, that reflects on your brand, and rather than promoting something, it inversely generates anger and disdain from consumers.
Broken Links: A Kissmetrics study has revealed that 44% of prospects report any negative experience they encounter with a website, inclusive of broken links. A good way to avoid this snowballing effect would be to run regular audits on your site; and amend or redirect all broken links.
User Experience: Frequency of targeting and fixing broken links play a major part in ensuring a positive user experience. A few other things to keep in mind is to ensure brand consistency when you advertise, mobile responsiveness for mobile optimised sites, and ad simplicity with a prominent call to action.