Tap to the Future: Understanding in-app advertising
Posted on: Monday 14 September 2020 | Neil Bruce - Senior Director of Business Development - Brands EMEA, ironSource
How can brands best tap into the fast growing market of in-app advertising? Neil Bruce, Senior Director of Business Development, Brands EMEA at ironSource takes a look
Back in January 2010, the App Store contained just 140,000 apps, and the majority of the app-based businesses that are now household names were just ideas on dorm room walls. Fast forward a decade, we now live in a world where mobile has become the primary digital screen and 90% of smartphone users' time is spent in the 4.3 million apps that sit in the App Store and Google Play. 
Despite Forrester research indicating that 90% of advertisers are looking to increase the amount they spend on in-app advertising - it's still a challenge for brand marketers to integrate in-app activity into their wider marketing strategies. Let's go over the technology behind the app ecosystem to understand how advertisers can leverage this high-engagement medium. 
App monetisation business models 
App developers can choose to monetise through a one-time payment, subscription models, in-app purchases ("microtransactions"), or ad monetisation. Over the last few years, one-time payment models have been in decline, with developers preferring a freemium model that can combine multiple monetisation strategies - such as in-app purchases and subscription models - as a way to create recurring revenue while increasing engagement, user experience, earnings. 
Today, one of the more popular strategies for driving app revenue is in-app advertising. Ads are normally integrated directly into the app experience and can increase the number of users who make in-app purchases as well as improve retention and time spent - ultimately getting users to spend more time inside the app. 
There are two types of in-app ads: system-initiated ads like banners and full-screen interstitials, and user-initiated ads like rewarded videos. This is where things get interesting for brand advertisers.
For example, rewarded videos in apps offer users a clear value exchange - users watch in-app video ads and receive rewards in return, e.g. in-app currency or premium content. Historically, brands have been cautious about running ads on rewarded traffic, however, this is beginning to change as new research from Kantar Millward Brown shows that rewarded video ads not only drive 2x as much positive brand association and 3.5x more brand awareness than the benchmark, but they are also the preferred video format across Generations X, Y and Z. What's more, because of the value exchange, viewability and video completion rates are nearly 100%.
Understanding the tech 
The technology stack that connects advertisers to mobile ad inventory can be complex - including mediation technologies, SDK networks, and resellers. Understanding what partners fit where is key for brand advertisers to buy and deploy advertising in-app as efficiently as possible.
The evolution of mediation 
Years ago, app developers looking to monetise through in-app ads would integrate a single SDK ad network into their app, which would connect them with advertiser demand.
But one demand source meant limited demand, and low fill rates meant money left on the table. What's more, CPMs were often low because with just one source, it was hard to monetise multiple geographic areas.
To solve this, developers began integrating more SDK ad networks into their apps to increase advertising demand, at one point averaging 15-18 SDKs each.
However, embedding this many SDKs slowed the apps down and also made it much harder for developers to effectively manage and optimize their monetisation strategy across all the SDKs. 
Enter mediation
Recognising the inefficiency, the industry came up with a solution: mediation technology - a single SDK that connects apps to multiple ad sources, without sacrificing performance. 
Today's mediation technology manages demand through a waterfall, in-app bidding (similar to header bidding on the web), or a hybrid of both - optimised towards generating the highest potential ad revenue. 
Now to the buy side
While mediation technology means the app developer is earning revenue and managing the ad stack is easy, there are still considerations buyers need to make to ensure they're getting the most from their in-app ad campaigns. 
Supply path optimisation: Because many ad tech suppliers without SDKs still want to reach in-app audiences, they often partner with in-app marketplaces or networks to buy and resell supply - but this often results in an ad tax levied by the various layers of arbitrage. The introduction of app-ads.txt, an IAB Tech Lab initiative, is bringing increased transparency to the supply chain and provides advertisers with the assurance that the vendor they're buying from has a direct relationship with the publisher.

Third-party measurement: The cookie-less nature of in-app advertising historically meant that the third-party tools marketers rely on to track metrics like ad viewability, couldn't similarly measure in-app traffic - naturally a deterrent for marketers used to transparent third-party measurement.

However, the IAB Tech Lab's 2018 Open Measurement SDK now gives advertisers the same level of third-party assurances around ad viewability, brand safety, and fraud measurement in in-app environments, as they do on the web. That's because app developers get access to most advertisers' preferred verification solutions with minimal effort, since the solution is a single SDK that allows for measurement via multiple partners.

Getting creative in-app: According to Kantar, "fun, creative and more subtle marketing approaches seem to be something consumers appreciate more than the hard sell of other formats," and the innovative formats we're seeing take off in apps are essential in enabling advertisers to engage with consumers in new ways.

Innovations in formats drive increased awareness and engagement, are increasingly available programmatically, and make the ad feel native to the app in which it's consumed. 
By deeply understanding the supply side of in-app advertising technologies, advertisers are better equipped to leverage the app environment to their advantage - enabling them to reach the fastest-growing and most engaged digital audience in the world at scale and safely.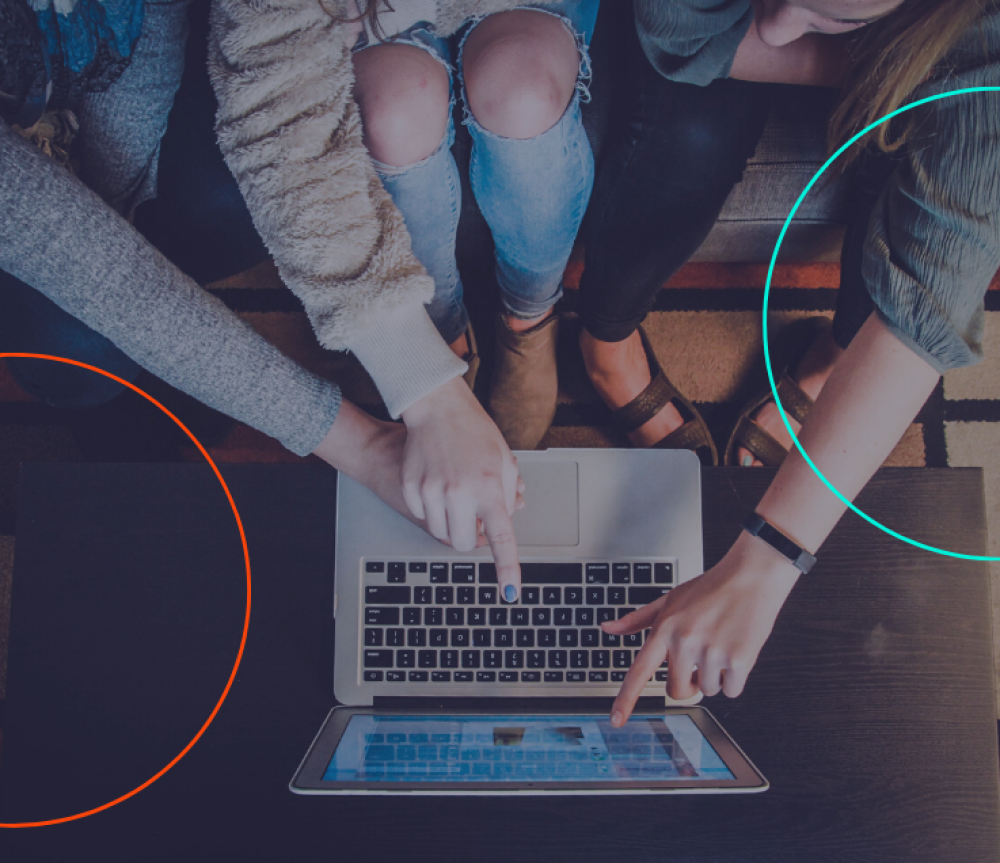 Guide to Digital Innovation 2020
Introducing our Guide to Digital Innovation 2020. From shoppable video to gaming experiences, the new guide gives first-hand insight from 36 IAB UK members on the most innovative digital ad solutions and how brands can effectively harness them. 
Neil Bruce
Senior Director of Business Development - Brands EMEA, ironSource