Shopping in an Era of Search
Posted on: Monday 24 August 2020 | Johnson Kitete - Head of Biddable, Total Media
Johnson Kitete, Head of Biddable at Total Media, on how developments such as 5G and AR are helping to make search shopping ads more experiential
Search is an integral part of our lives, and shopping ads are a key link in the chain between consumers and retailers
As consumer behaviours have evolved and digital capabilities have advanced, numerous innovations have come to the fore to augment the search experience, connecting more brands to shoppers on their purchase journey. 80% of shoppers agree that getting shopping done as quickly as possible is important to them when deciding which brand or retailer to buy from, so it's no surprise that reduced friction in the purchase journey is a key driver of innovation. Additionally, the growing acceptance of search as an experience - beyond the realms of text string queries - has meant that we've seen an increase in the potential touchpoints in the purchase path for the average consumer.
To better supplement the purchase journey, we can break down how search is developing into three types of experience:
Frictionless: With a new type of consumer, there is clear movement towards solutions with the least friction

Augmented: Year-on-year we see new features added to search with the aim of making the search engine experience better

Experiential: as well as new features, we are seeing the potential for search shopping ads move far closer to life experiences beyond search engines
In recent years, Amazon has overtaken Google in product searches and now the platform has become a mecca for users to travel across the full spectrum, from awareness to conversion, within a single ecosystem. The fact that over 66% of new product searches are now starting on Amazon is not a coincidence, but a sign of what consumers expect from their online shopping experience. The opportunity of decreasing friction is not lost on Google, with product updates last year enhancing the ability to purchase directly through Google Shopping with Google Express.
Away from the search engines, we're now seeing large brands and retailers look into ways they can monetise their search traffic effectively. Last year, Microsoft acquired Promote IQ – then dubbed Microsoft Bing for Commerce – an on-site search solution that helps retailers to monetise their websites more effectively with sponsored ads. Retailers can open up a percentage of their on-site traffic to a select group of advertisers and, powered by Microsoft AI, brands can drive product discovery by showing curated, customised recommendations to users; therefore adding real value to the user experience on their websites via sponsored ads.
Platforms will continue to augment shopping on search
For consumers, browsing different brands, styles and colours has always been crucial to the way we buy, which is why visual solutions to search ads will continue to grow in importance. 
Over 60% of millennials want visual search as part of their shopping experience.  What this means for brands is that as solutions like Pinterest Lens and Google Images – where users can search images, find similar products and then convert  – continue to develop more shoppable features, visual search will become a bigger contributor to how users are connecting to advertisers and how we can drive sales and return on ad spend. 
Ad platforms are well aware of the consistent cross-channel  experience consumers expect, so the last few years has seen developments in the use of first and third party audiences both within search and outside of search. Brands can tap into their datasets and tailor more personalised experiences within search. And with increased audience capabilities utilising search data, users can be reached in other ways. An example of this is programmatically, where search data can be used to help brands get their products in front of users who may have seen or engaged with their search shopping ads.
Shopping through search as an immersive experience
Looking into what the future could hold for search shopping ads, we're already seeing the potential for them to become even more experiential in their nature. Technologies such as voice and AR will continue to develop and, as we see 5G grow in its accessibility, we will see more integration between commerce advertisers and people's day to day lives. This is already happening, where in Asia we see Alibaba's A.I division partnering with major car brands to allow shoppers to buy via voice while they are in their vehicle. We're also seeing experiential search within the engines develop further, with 3D and AR slowly becoming more widespread. Last year we saw Bing and Google respectively trial these technologies directly in the search engines to allow users to bring objects into their rooms – who knows how long before you can search for a jumper and try it on with AR directly in the search engine?
Shopping through search will continue
As the consumer and the digital environment continues to develop, so will the solutions that advertisers use to satisfy consumer needs. Aligning your advertising efforts to where and how your customers are searching will be pivotal to on-going success with search shopping ads.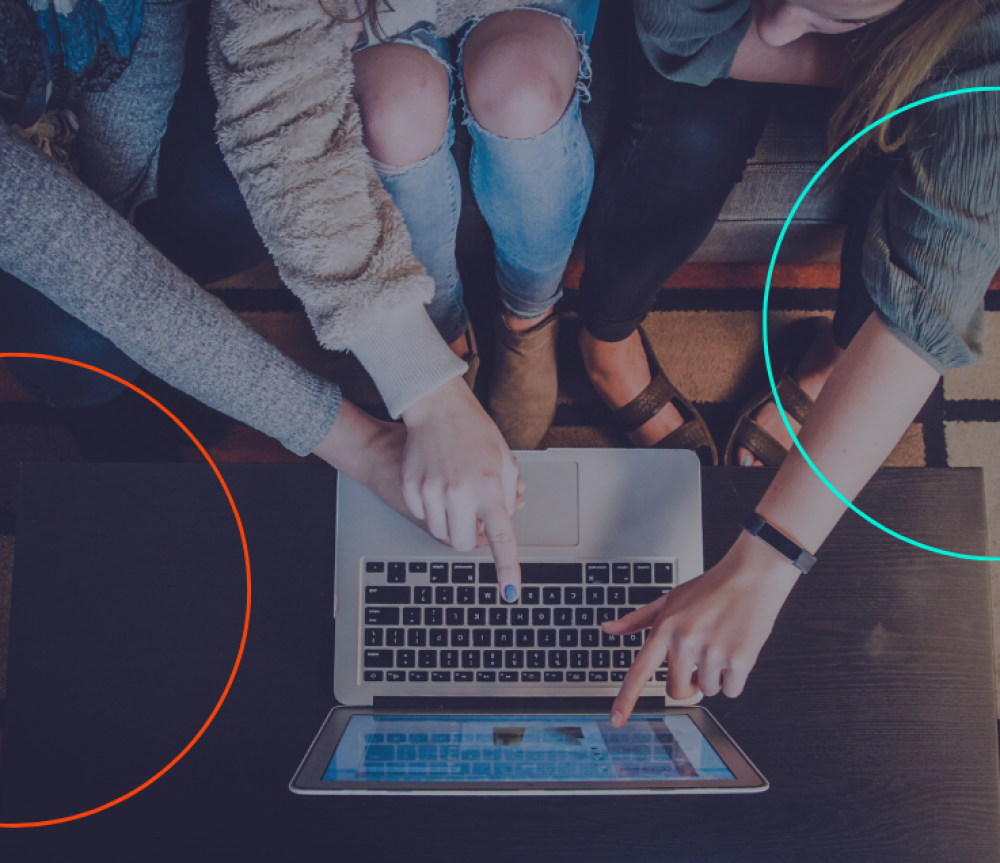 Guide to Digital Innovation 2020
Introducing our Guide to Digital Innovation 2020. From shoppable video to gaming experiences, the new guide gives first-hand insight from 36 IAB UK members on the most innovative digital ad solutions and how brands can effectively harness them. 
Johnson Kitete
Head of Biddable, Total Media