Inclusive Design: Bridging the digital divide and increasing ROI
Posted on: Monday 14 September 2020 | Tugba Erdem - UX Strategist, SHERPA
What is inclusive design and why should businesses be taking note of it? Tugba Erdem, UX Strategist at SHERPA explains
"If you thought our institutions for learning didn't accept people who think differently, certainly our Fortune 500 companies don't, and we're at a time when we really do need to think differently" Joanna Peña-Brickley, Amazon
The digital divide refers to the divisions between those with and without access to the internet and various information and communication technologies (ICT) tools. As discussions on the importance of closing the digital divide have gathered pace, COVID-19 has had an intrinsic 'digital' impact on our everyday routines. Since the outbreak began, the "universal need" for broadband access has finally come to our attention again as a vital issue.
This opens up a door for businesses to consider using digital for social good and rapidly expand their customer reach. As the digitalization of businesses has accelerated due to the pandemic, companies have started to pay attention to inclusive design in order to ensure that their product or service is accessible to all. Like Google and Microsoft, who paved the way for working to bridge the digital divide, brands not only have the opportunity to contribute to the social good, but also expand their audience and boost their ROI.
Inclusive design for everyone
Inclusive design is a process that enables and draws on the full range of human diversity, which means including and learning from people with a range of perspectives. Moreover, the fundamental starting point for companies towards inclusive design is to build accessible  solutions or experiences. Web accessibility establishes the foundation of inclusion. Then brands enter into the challenging world of creating solutions for a wide range of people with diverse societal abilities. 
Since the start of the pandemic, internet traffic has tripled. Furthermore, remote working, online education, and online communication opportunities have become everyday realities rather than nice-to-have additions to working paradigms. In fact, every day more than a million users step into the online field and inclusive design is ensuring that the web is for everyone. 
According to The UX School report, $5 trillion in ecommerce is left on the table because of bad design. And yet, as Forbes underlines, the return on investment (ROI) for achieving good design promises $100 for each $1 invested. Inclusive design is a double-win strategy for users and businesses, which enables your product/service to reach a wider audience. Let's take a look at  some prominent businesses either employing inclusive design deliberately or cracking the market with innovative experiences.
Target social issues 
Inclusive design suggests empathy with the diverse conditions of users. Notably, for Google, inclusive design is considered globally; identifying physical, cognitive or situational accessibility issues with user research, as well as filling in opportunity gaps by building products inclusively throughout populations and cultures. Google has a project called 'Next Billion Users' to introduce more people from underdeveloped parts of the world to the internet and develop accessible technologies. Another example of harnessing inclusive design is Google and Apple's contact tracing app. It represents a superior example of using digital for social good by targeting millions and millions of people affected by a major global health issue. 
Invest in cutting-edge technologies
Technology is a preliminary yet expensive tool to take advantage of inclusive design. IoT, AI and VR/AR technologies have gained more popularity than ever, and companies that made early investments in research and development are ahead of the game. Domino's initiated test-drives for autonomous delivery cars in early 2019 - a promising development for sustaining retail and food businesses during crises like the current pandemic - but above all, it is a spark for making service delivery more accessible for disadvantaged groups of society as well. 
In addition, the effect of these developments on ROI is higher than expected. Game-changer businesses should envision and evaluate these opportunities to foster innovation. Inclusive design methodology serves to empower a wide audience.
Use design to differentiate 
Design companies possess comprehensive methods and tools to prevent online social inequalities. For example, IDEO's collaboration with Google and The Bill & Melinda Gates Foundation developed tools for assisting teams designing digital services for web and app newcomers. There is also an adaptation happening in how online products and services are delivered throughout the pandemic. Airbnb has set an explicit example for initiating people-led online tours, open-classes and expeditions. As a short-term-rental company, Airbnb has exceeded users' needs and expectations and taken advantage of digital opportunities to meet them and navigate the travel industry crisis. 
In summary, factoring inclusive design into your strategy will help to make your brand more accessible to diverse and valuable audiences. What's more, by bridging the digital divide for millions of online newcomers, you can boost your ROI while also actively contributing to the wider social good. Taking a "user experience (UX) for all" approach can make your business more accessible and equipped to deal with crises while stimulating innovative and creative thinking.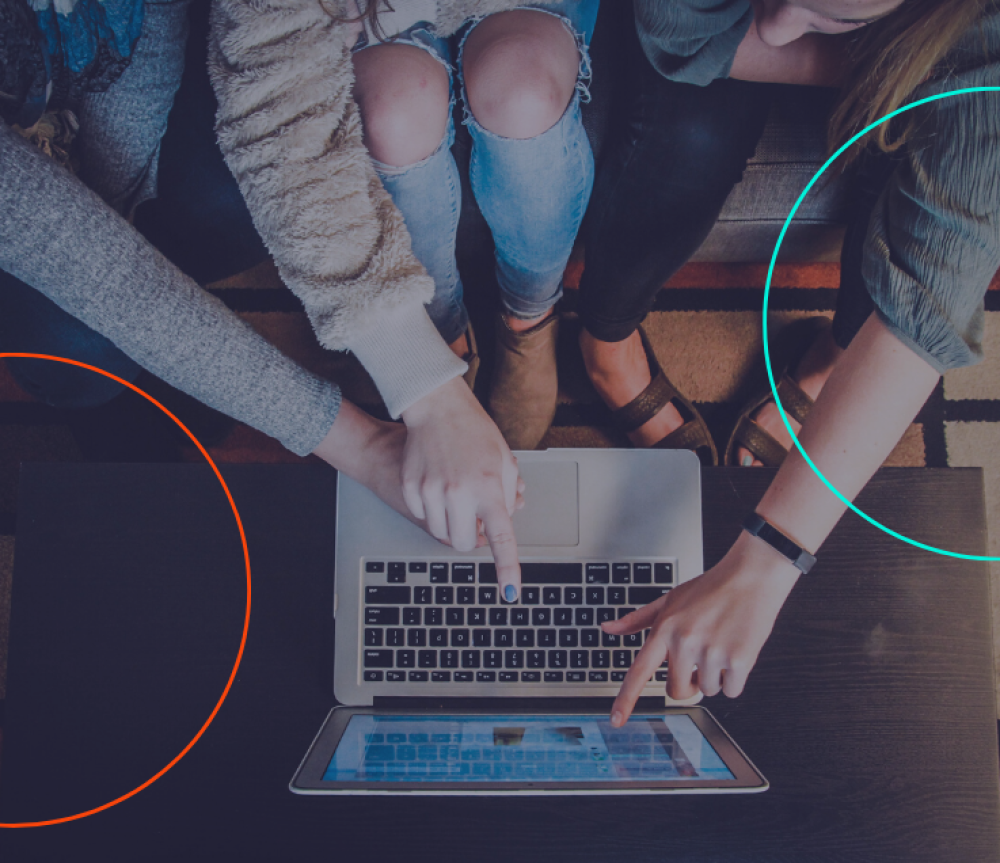 Guide to Digital Innovation 2020
Introducing our Guide to Digital Innovation 2020. From shoppable video to gaming experiences, the new guide gives first-hand insight from 36 IAB UK members on the most innovative digital ad solutions and how brands can effectively harness them.