How AVOD is set to change the current connected TV market
Posted on: Monday 27 July 2020 | Rakuten Advertising
Ad based video-on-demand services are growing in popularity and allow advertisers to reach engaged viewers in a quality, contextual environment. Here Rakuten Advertising explore the possibilities for brands
This has been an unprecedented year to date. Lockdown has seen a huge demand for online content as consumers turn to streaming services for light relief, entertainment, sport and education. Our own research has found 77% of UK consumers are spending one or more hours a day watching video-on-demand (VOD) services, with the average household signing up to at least two VOD services while in lockdown. 
Desire for more content has also seen the majority of consumers (60%) say they would watch adverts to be able to access video content for free. It is against this backdrop that the growth of ad-based video-on-demand (AVOD) has begun. 
AVOD is a new ad-supported video-on-demand service, which allows consumers to watch content for free with adverts. With big budget TV campaigns under threat as VOD consumption grows, a shift to AVOD allows content to reach a highly engaged audience, engaging both viewers and advertisers with a model that delivers more relevant ads and a better customer experience. 
New ways of viewing 
Undoubtedly COVID-19 has impacted the regular viewing habits of consumers and has caused VOD consumption to surge. And, in today's connected world, consumers are watching content on different devices, with the majority watching VOD on laptops and desktops (27%), smart TVs (23%) and mobile phones (20%). 
Subscription-video-on-demand (SVOD) services have enjoyed record increases in subscribers, with the number of these services growing. Many (62%) have turned to SVOD in the search for entertainment, with the average person personally paying for up to two VOD platforms. However paying for content is a barrier for some - 26% say they have cancelled because the price was too high and 35% would cancel an existing subscription to pay for a new one. 
Subscription model fatigue has led consumers to look for alternatives, so interest in ad-based video-on-demand is on the rise. Post COVID-19, AVOD is set to have the most staying power over other TV services, with viewers across Europe less likely to decrease their level of AVOD than both SVOD (24%) and Live TV (30%). Once coronavirus is brought under control, 88% of people across Europe believe their use of AVOD will increase or remain the same. 
Developing the AVOD opportunity 
With consumers feeling the pinch in the wake of coronavirus, it's clear AVOD can help by providing an economically attractive solution to access content. However,, in order to reach these audiences, ad content is key – with 49% of people saying ads that are funny, engaging or entertaining would increase their likeliness of viewing an AVOD service. 
In turn, ads subsidise the costs of producing and hosting content for multiple devices. Already a multi-billion dollar industry, Digital TV Research has predicted that global AVOD expenditure will more than double between 2019 and 2025 to reach $53 billion. 
How AVOD could transform the effectiveness of media spend
AVOD presents a mutually beneficial relationship to both the viewer and the advertiser. The viewer sees relevant ads they are more likely to engage with from advertisers who can create compelling ads thanks to contextual targeting (targeting against particular content such as sport, action, drama, family or documentaries). This is crucial as 41% of consumers want brands to communicate with them in a realistic fashion during this time of uncertainty and 39% believe brands that emotionally understand people will succeed post pandemic. 
For advertisers, there is better engagement across multiple devices, ROI, and better access to data with which to assess and inform campaigns.  
AVOD's full potential is only just being realised. Advertisers benefit from no longer having to compromise when buying online ads between reach and viewability, or in TV between scale and relevance. The major shift for advertisers is viewers are choosing to watch the content on AVOD, so there is far higher viewability and engagement levels than linear TV. There are also fewer ads than linear TV, creating a higher share of voice for advertisers – and a higher impact for their ads. With AVOD services offering long-form premium content, brands can reach viewers in credible, relevant ways across Europe. 
While still in its infancy, AVOD is slanted towards short form user-generated content (UGC), with more platforms aimed at a mobile/tablet audience than premium connected TV environments. However, there is opportunity to place more relevant ads in a brand safe environment alongside premium Hollywood films and localised European content, maximising relevance and engagement across the continent. 
This premium, connected TV approach means reaching a valuable audience who are younger (56% of VOD viewers are aged between 18 and 34), have higher household income and purchasing power than traditional TV viewers. Gen Z, for example, use VOD almost twice as much as traditional video platforms (38% vs 22%), and millennials also prefer VOD (39%) over traditional video platforms (30%). This presents a prime opportunity for advertisers to engage and build a deeper connection through AVOD. 
Research predicts that video on demand will continue to grow, with VOD revenue predicted to increase from $36.9 billion in 2020 to $42.6 billion by 2024, and brands have never had a greater opportunity to give consumers what they want. Simultaneously advertising where audiences choose to watch, and where they're most engaged, AVOD offers greater potential to generate ROI, but also to stay connected to customers in ways that resonate. 
Through AVOD, as well as benefitting from advertising on platforms that are entertaining people, brands can be part of a new VOD model that responds to audiences' desire for content that is accessible and genuine as we navigate our new normal.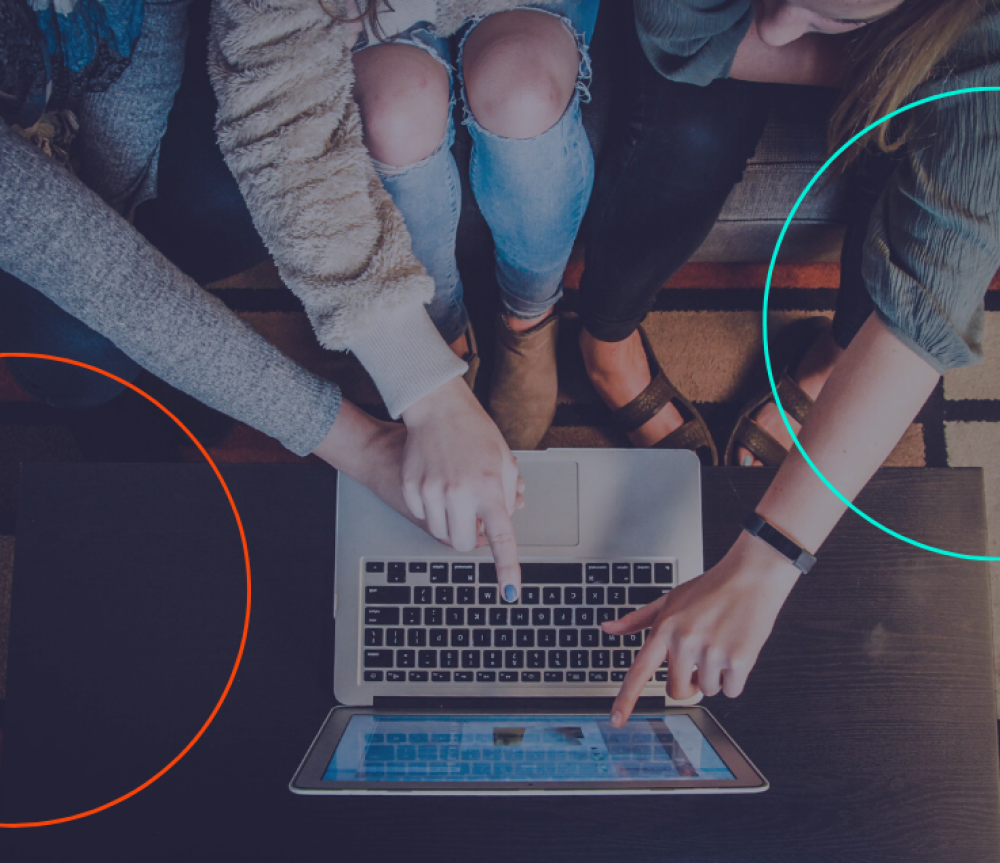 Guide to Digital Innovation 2020
Introducing our Guide to Digital Innovation 2020. From shoppable video to gaming experiences, the new guide gives first-hand insight from 36 IAB UK members on the most innovative digital ad solutions and how brands can effectively harness them.