The Future of Mobile Apps
Impact
What does the advent of 5G mean for mobile apps and how can marketers in this space unlock growth? Impact's Marketing Director Owen Hancock fills us in
---
The great cliché of the marketing world is that the coming year is always 'the year of mobile'. Nonetheless, the forecast invariably proves to be true. Mobile never ceases to work its way ever more deeply into the fabric of our lives; if our devices feel useful and important to us today, they are only going to be more indispensable tomorrow.
Our booming app habit
Unmistakably, the world is tipping ever more of its attention into mobile applications. In Q1 2020, the average weekly time spent in apps and games on Android phones worldwide grew 20% year-on-year, according to App Annie. And while lockdown accelerated the trend, our app habit has been growing more intense for a long while. Every year, consumers abandon the desktop a little more and redirect a further share of both their time and their spending to their mobile devices, where app usage is increasingly dwarfing mobile web browsing.
In e-commerce, the implications are huge. Juniper Research this year predicted that total e-commerce transactions will reach $4.8 trillion by 2024, up from $3.3 trillion in 2020, and apps are the cornerstone: globally, mobile transactions account for 65% of sales among retailers that promote their shopping apps, and 70% of mobile transactions occur in-app, according to Criteo. Overall, users spend 90% of every mobile minute in apps versus mobile web.
The role of app growth marketing
Apps are incredibly powerful, but the barriers to entry are high and competition is extraordinarily tough. In June 2019, Apple's App Store held about 1.8 million mobile apps, while Google's Play Store held 3.1 million. But in April 2019, users spent about 83% of their time on the top five apps on their phone. The good news for app growth marketers is that this number is falling: in 2017, it was 87%.
The app growth marketing sector - those who use paid, earned, and owned marketing and advertising channels to drive installation of apps - has bulked up in response to the challenge of propelling new apps into our consciousness and keeping them there. While estimates of its size vary, its spending stood at $7.75 billion in 2017, and this number is rising fast.
What challenges face app growth marketers?
While the evidence is that people are using a wider pool of apps, new ones still struggle to stand out. The best-selling apps tend to be the most visible on the app stores, so the biggest tend to get bigger, while challengers fade easily from view. And just because a user installs an app doesn't mean they will use it. In fact, some analytics providers estimate that, outside of the popular social apps, 87% of acquired app users become dormant 30 days after install.
Walled gardens are highly powerful in the app space, though that can often make attribution a challenge. A diverse app strategy that deploys powerful platforms alongside the breadth of partnership marketing channels can give app marketers more opportunities and a fuller picture.
Fraud, too, can still be a problem and without the right tools and expertise, the mobile ecosystem is a complex one to navigate. And at an even more fundamental level, many brands still neglect their own apps, partly because the historic lack of effective linking and tracking technology has deterred advertising partners from sending traffic in that direction.
What are the app marketing options?
Various unpaid techniques constitute the bare minimum of marketing tools for app marketers. App store optimisation (ASO) is to apps what SEO is to websites - just as users won't find a website without strong SEO, they likewise won't find an app without strong ASO. Ratings and reviews are also important, along with owned mobile websites.
Outside the walled garden environment, marketers can look to integrated acquisition solutions built from partnerships with affiliates, influencers, strategic business partners, mobile apps, publishers and others.
These also address many of the persistent difficulties of app growth marketing, offering visibility of data and user journeys, generating fresh audiences and allowing for the identification of fraud along the user conversion path. Meanwhile, web and mobile partnership solutions are also now emerging to allow partners to link to relevant content both in apps and on mobile pages.
The apps of tomorrow
Every generation of mobile phone technology spawns the best apps it can possibly support and 5G proposes to work off a far more impressive palette than 4G.
Its hundred-fold speed increase promises lag-free, crystal-clear video and ushers such data-guzzling technologies as AR, Virtual Reality and Mixed Reality into far wider use. According to Cisco, video will account for 79% of the world's mobile data traffic by 2022.
The immersive implications of 5G for gaming and high-definition streaming apps are tantalising. In a cautious, post-lockdown world, if we picture apps that can offer us VR concerts or football matches, then suddenly the prospect of charging for streamed events seems a lot more credible. The Internet of Things also stands to flourish as bandwidth broadens dramatically and more devices come online, complete with cloud-driven apps.
Advertising, meanwhile, can finally throw off the limitations of existing mobile formats, drawing on the creative possibilities of all of the above technologies, combined with location data that is accurate to within a metre - a vast improvement on the notoriously imprecise 4G.
We predict that this flexibility will suit the creativity and diversity of partner marketing, as budgets move away from mobile display into more innovative, consumer-led mobile marketing interactions. 
Looking to the future, we know apps are unlikely to do anything other than grow further, and into ever more intimate recesses of our lives. The pressing task for brands is to power up their app growth marketing in order to maximise their chances of getting on board.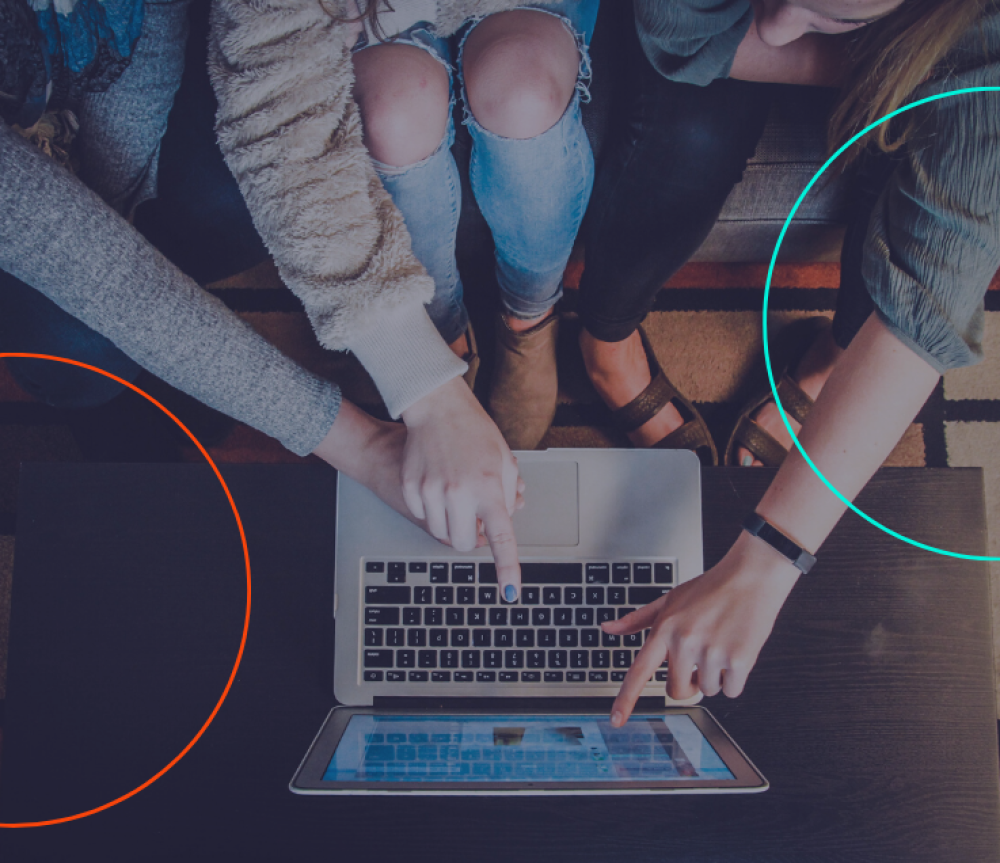 Guide to Digital Innovation 2020
Introducing our Guide to Digital Innovation 2020. From shoppable video to gaming experiences, the new guide gives first-hand insight from 36 IAB UK members on the most innovative digital ad solutions and how brands can effectively harness them. 
Why digital advertising works
Discover why digital advertising is effective for reaching your customers and building brands.