The Fundamentals of Audio: The digital user experience
Posted on: Monday 17 August 2020 | Bauer Media
How is digital innovation opening up new audio opportunities for advertisers? From social listening to personalisation, Vicky Foster, Bauer Audio's Commercial Director, Digital and Shana Hills, Chief Operating Officer, Digital, take a look
The need for content and companionship is more critical than ever before. With the UK population living increasingly busy lives, creating new routines and being exposed to infinitely more choice, media content must be easily accessible no matter where audiences are or what time it is. This need has been further exacerbated by the COVID-19 pandemic – with people stuck at home, staff operating on more flexible working hours or parents needing to look after their children, audiences are behaving differently and consuming content in brand new ways.
In fact, according to Bauer Media research, even just one week into lockdown, 90% of consumers noted that their behaviour had changed in some way. From increased smart speaker listening, to a rise in digital magazine subscriptions, to the large shift to online shopping, the one thing that connects all of these and has really prevailed is technology. Innovation and a transition to digital has always been a primary focus for many brands, but this year - due to the pandemic - this has been fast-tracked.
Technology has been the biggest driver in how audio is being consumed, with digital enabling radio to flourish. Latest MIDAS figures show that over 30 million people listen to online audio, up from 28.6 million in 2019, and 25.6 million in 2018. This steady incline reflects Q1 RAJAR 2020 figures, which report that digital audio listening has reached an all-time high this year at 578 million hours. It is expected that the next round of figures will be even higher as consumers have turned to radio during lockdown – stating that it has made them more positive, entertained them, provided inspiration and delivered useful, trusted information.
Though we don't know what life will look like in the future, post-lockdown, it is expected that these figures will continue to grow. Forecasts from RAJAR and Bauer predict that digital audio listening will encompass 42% of the audio market in 2030. With DAB (Digital Audio Broadcasting) at 52%, it is predicted that in 10 years' time the share of all digital listening will be at 96%, with only 4% listening via AM/FM.
So, what's next?
With increasingly more consumers embracing digital, it is evident that audio must leverage advanced technology and continue to evolve and adapt. As smart speakers are becoming more ingrained in daily life, naturally voice activation is key. According to MIDAS, 29% of all online audio weekly reach is via smart speakers, and this increases to 44% for Bauer Radio online listening. Bauer Media was the first radio broadcaster to launch interactive Alexa Skills across its entire portfolio of 69 radio brands, and more Skills that give listeners a richer, more interactive experience are always being explored.
In addition to smart speakers, another theme that is growing is social listening. Social listening can mean a lot of things, including listening together in public and private groups, or enhancing listening through social context. Audiences – particularly those aged 15-24 – enjoy listening and engaging with content at the same time as others, creating a more social, united, community experience. Bauer has built a lot of its recent activity around this idea of social listening, with KISS at the helm. KISS recently launched KISS Fest and KISS Ibiza, both of which were 'virtual festivals', inviting listeners to listen in and discuss on social. Plus, at the end of May, Bauer hosted RadioRave, a simultaneous five-hour broadcast across seven stations in the UK, Poland, Denmark, Sweden, Norway, Finland and Slovakia.
​Lastly, similar to most industries, audio must focus on personalisation and honing particular passions. Last year, Bauer launched seven genre-specific webcasts – KISS DNCE, KISS Garage, KISS Ibiza, Klassic Kerrang! Radio, Kerrang! Radio Unleashed, heat Radio School Disco and heat Radio Soundtracks – enabling listeners to enjoy more of the brands and music they love. 
By providing further engagement opportunities and making consumption as easy as possible for audiences, audio brands can develop deeper relationships with their listeners. These benefits don't just stop there though – innovative technology can lead to further commercial opportunities for brands, providing occasions for advertisers to communicate with their consumers in more relevant, creative and intimate ways.
It is therefore evident that digital innovation is a large area of growth for the audio industry – with opportunities and advantages for listeners, audio providers and brands alike. At Bauer, we are continuing to invest in our digital innovation offering and expanding our team. In such a dynamic, creative, fast-moving industry, we can't wait to see what the future holds.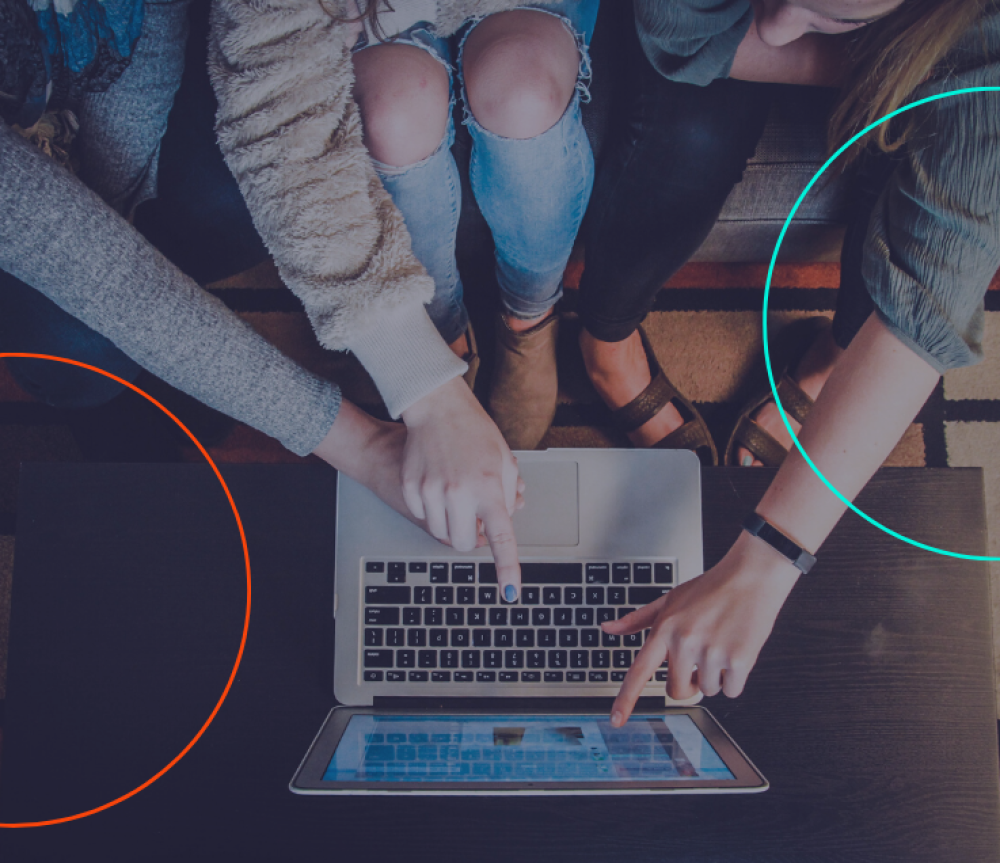 Guide to Digital Innovation 2020
Introducing our Guide to Digital Innovation 2020. From shoppable video to gaming experiences, the new guide gives first-hand insight from 36 IAB UK members on the most innovative digital ad solutions and how brands can effectively harness them.