The Evolution of Performance Marketing
Posted on: Monday 28 September 2020 | Kevin Edwards - Global Strategy Director, Awin
Kevin Edwards, Global Strategy Director at Awin, explains how advertisers can effectively leverage affiliate marketing to drive returns
Affiliate and partner marketing are the ultimate performance channels. Think of a sliding scale from branding at one end, to direct customer acquisition at the other. Affiliate marketing sits squarely in the acquisition camp, and as advertisers have shifted their focus over the years to more performance-based metrics, so it has become a more integral part of the digital mix.
Yet, it's also one of the most misunderstood. Channels tend to be defined by the marketing function they perform: email, programmatic, paid search and so on. However, affiliate and the broader performance marketing world can be difficult to pin down and there's one very good reason for that; the channel is defined by the payment metric and the performance outcome, rather than the activity needed to drive that. In fact, any digital channel can be an affiliate or performance route to market if it's ultimately decided by cost-per-acquisition (CPA).
There have been many phases of the performance story. It's probably easiest to think of any change in technology and the emergence of new routes to market driving innovation in the space. 
As Google's paid search offering developed 20 years ago, affiliates arbitrated the cost of the traffic to the commissions earned for sales made. As remarketing and retargeting emerged, so additional publishers were able to tap into these traffic sources. More recently, one of the fastest growing opportunities for brands is via social channels, again to a CPA metric. And bringing us right up to date, Buzzfeed and Wired have recently explained how affiliate revenues are offering them the chance to maintain viable publishing businesses.
There are also stalwarts of the channel who have steadfastly built huge customer audiences for more than a decade. Alongside price comparison sites such as Uswitch and Broadband Choices, cashback, loyalty and coupon sites including TopCashback, Quidco, Vouchercodes.co.uk and Vouchercloud (to name just a handful), have emerged as expert converters of consumers. 
As the digital world struggles to communicate the value exchange of data for services, these sites offer a direct connection to brands' customers with the ability to easily explain to consumers how, in sharing minimal data, they can save money online, make better choices and discover new brands. This data from our network shows the typical sales split for brands across six major publisher types: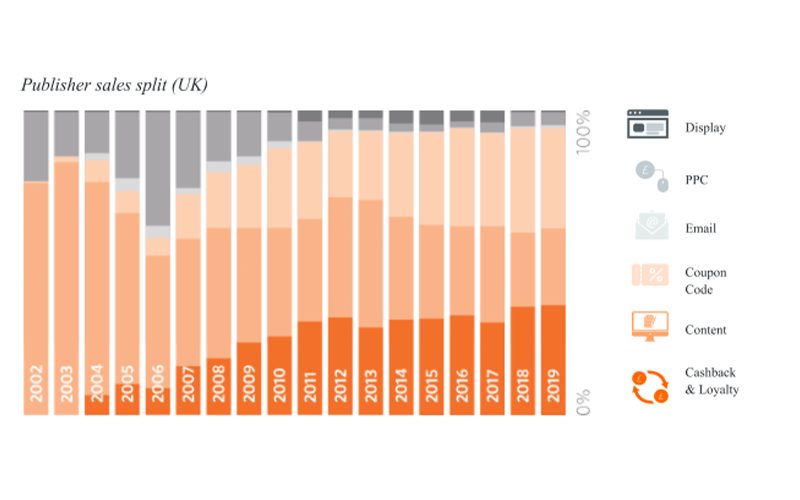 As these publishers have broken into the mainstream it is inevitable that they find themselves under greater scrutiny. 
The performance channel's perennial challenge is to demonstrate how it offers value beyond the last click it's typically measured on. Looking at an average affiliate sale, our data shows just 12% of them are overwritten by another affiliate. 
When assessing how affiliates interact with other digital channels we can see that, contrary to the belief that affiliate marketing is cannibalistic, there is a significant amount of introducer and mid-funnel traffic that receives little to no credit due to the last click, CPA payment model: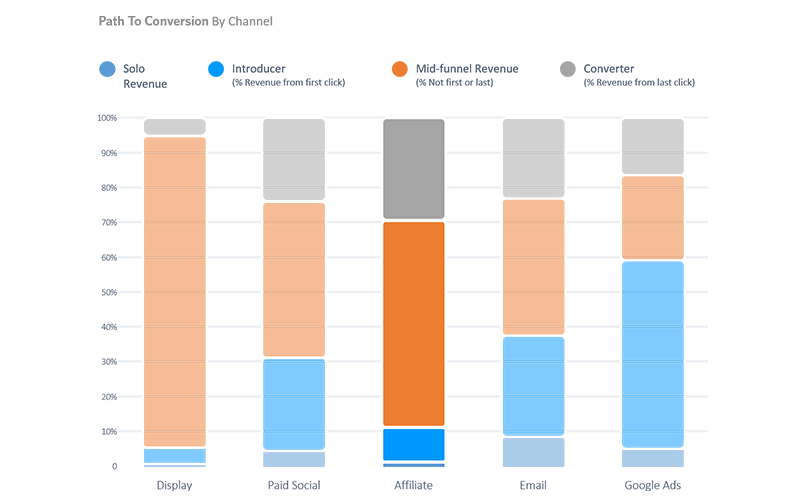 In paying for just sales, there is a huge 'hidden' value to the channel that usually goes unrewarded, visualised here: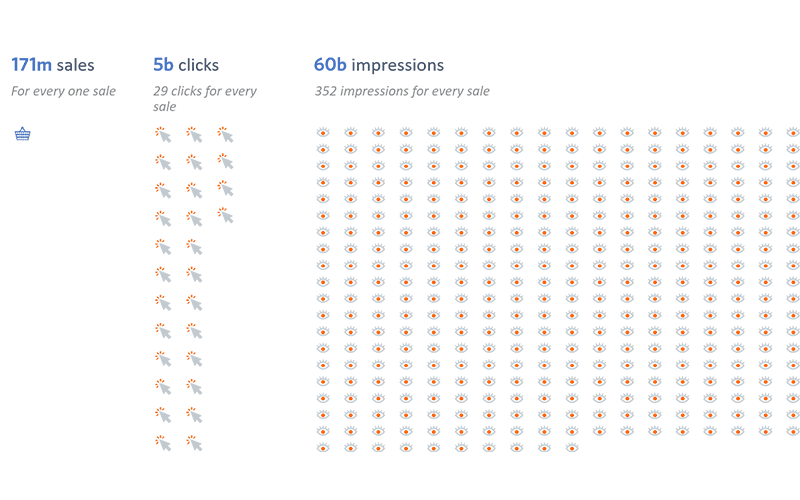 As advertisers start to acknowledge the role that affiliates play across the path to purchase, they are experimenting with additional payments and tenancy deals that are worked back to a blended CPA.
In 2020, affiliate marketing is a central part of many brands' efforts but it's also one of a dizzying array of digital marketing options.  
One major fashion retailer we work with measured 200,000 sales and found a quarter of them had completely unique sales paths involving multiple paid and organic channels. 
For SMEs, this can be especially bewildering, and affiliate marketers are finding new ways of connecting small businesses with partners they wouldn't ordinarily be able to manage individually. Affiliate marketing now effectively offers a mix-and-match, plug-and-play shortcut for companies short on time and expertise.
Whatever the size of your budget, the current climate is putting unprecedented pressure on it and driving the right customers is more important than ever. It is now common for brands to track additional metrics such as new customer numbers and post-sale contribution in order to measure performance both qualitatively and quantitatively.
Another area of growth is overseas expansion. According to Accenture, 45% of ecommerce sales in 2020 will be cross-border and, for UK brands, affiliate marketing presents a ready-made set of publishers to align with who can promote goods and services to non-domestic markets.
As we look beyond 2020, brands will be looking for their budgets to work harder than ever before. With an ROI of £16 for every £1 spent, the affiliate channel offers a unique opportunity to squeeze every last drop of performance out of it.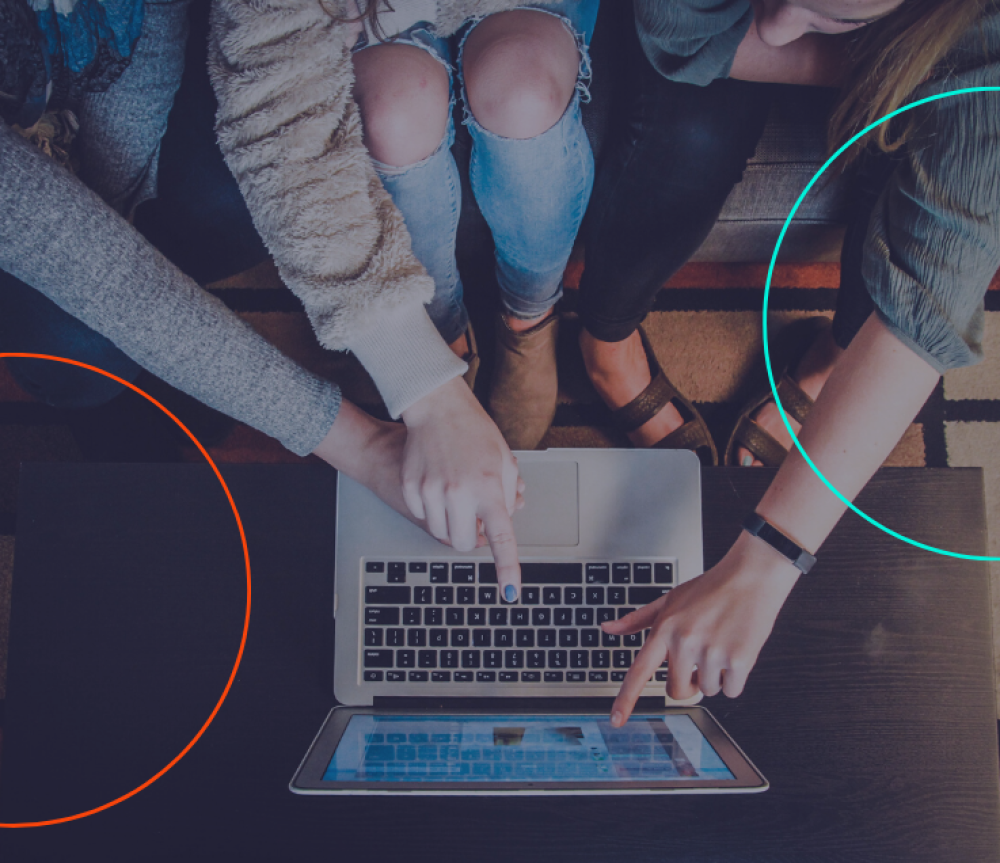 Guide to Digital Innovation 2020
Introducing our Guide to Digital Innovation 2020. From shoppable video to gaming experiences, the new guide gives first-hand insight from 36 IAB UK members on the most innovative digital ad solutions and how brands can effectively harness them.