Digital-First Talent as a Vehicle for Change
Posted on: Monday 06 July 2020
How can influencer marketing see brands drive engaging dialogue on societal issues and use social media for good? Amy Bryant-Jeffries, Partnerships Director at Gleam Futures fills us in
With the rise of the social media 'influencer', a shift change has occurred in the media and marketing landscape, dramatically changing the way audiences interact with each other and with brands. Celebrity brand endorsements, which historically featured household names from popular culture on billboards and TV ads, have evolved to come from more relatable individuals; influencers – or digital-first talent, as we prefer to call them – who live out their lives online to large, super engaged audiences. Within the incredibly diverse world of digital-first talent, there's a deep, purpose-led side which is gradually being brought to the surface and redefining what it means to be an 'influencer'.
There's no doubt that the influence of digital-first talent has brought untold commercial benefits for brands such as driving sales and clicks, and delivering real business value - driven by the fact that the true power of digital-first talent lies in their ability to galvanise their audience into action. Beyond the commercial sphere, this creates the opportunity to disrupt social norms, make a positive difference, drive meaningful conversations and cause behaviour change. Digital-first talent can and often do use their social media platforms for good because of the strength of the relationship with their audiences and the values they share, as well as the authenticity of their voices and the ability for this to be scaled. 
Not least because of the unprecedented time in which we live, there is a real movement right now towards purpose-led talent, advocates and changemakers who have a cause to champion or a campaign to amplify. With the changemaking attitude of Gen Z reverberating through the online world and as audiences generally become more culturally aware than they have ever been before, there is a re-focusing of values from the picture-perfect ideal to the real and raw. Filtered lifestyles are becoming less desired, with audiences favouring 'real-life' and purpose-driven content, and activists, campaigners, authors and educators coming increasingly to the fore.
We have seen this most recently during the Black Lives Matter movement, where a significant number of black voices such as @blairimani, @laylafsaad and @rachel.cargle were shared and amplified online. As a result, audiences became further educated and to an extent, their values altered. There was a significant change in the content audiences engaged with and the talent they interacted with – and whilst there is still a long way to go, it seems that social media is playing a significant part in helping to start drive long-term behavioural and attitudinal change. 
The power of social media has come into its own during the Black Lives Matter movement to inspire, educate and inform on a global scale that we have not seen before. However, the same power has been realised at a UK level for multiple causes too. Digital-first talent can empower their audiences, drive conversation and have an impact around causes or campaigns that speak to their personal stories and passions. For example, changemaker @GinaMartin used her social media to raise awareness of upskirting and make it illegal in the UK, whilst model and activist @munroebergdorf advocates for equality in matters of inclusion, feminism and the transgender community across her social media and was appointed UN Women UK Changemaker. These people are icons of a generation, using their platforms for good.
So how can brands adapt to this shift in consumer values and be part of more meaningful conversations with audiences? The key is in finding common ground, a sharing of values and a passion for change between the brand, talent and audience. Collaboration is also vital; the brand and talent must work together, with an open dialogue to shape an approach that the audience will engage with – but above all, it has to be authentic.
An example of this was a partnership last year between Anna Whitehouse, known online as Mother Pukka, and restaurant chain McDonald's. The common ground was flexible working, something that McDonald's has supported for many years and Anna has been an advocate for since launching her Flex Appeal campaign in 2016. Together, Anna and McDonald's shaped a partnership that would provide Anna's audience with support and guidance on flexible working, through social media posts that generated millions of views, events in restaurants and interviews on broadcast news which amplified the message. 
The partnership not only allowed Anna to continue providing flexible working support to her engaged audience, but enabled McDonald's to reach new audiences through an authentic voice with established credentials in the space. It drove helpful, informative and meaningful conversations, stretching far beyond typical product placement executions, and resulted in more authentic relationships with consumers. 
The proliferation of authentic, talented voices and the amplification of changemaking conversations will undoubtedly have a significant impact on social media and how audiences engage with content – as it already is. In time, influencer marketing will continue to evolve as more brands realise the need to establish more meaningful relationships with consumers, partnering with talent with whom they have shared values to help drive engaging dialogue on societal issues through longer term campaigns. This will be imperative when reaching the Gen Z audience in particular, whose values in causes and social good are intrinsic to their lifestyle. Product placement within influencer marketing will always exist, but in the coming years we will see more brands use digital and social media platforms for good.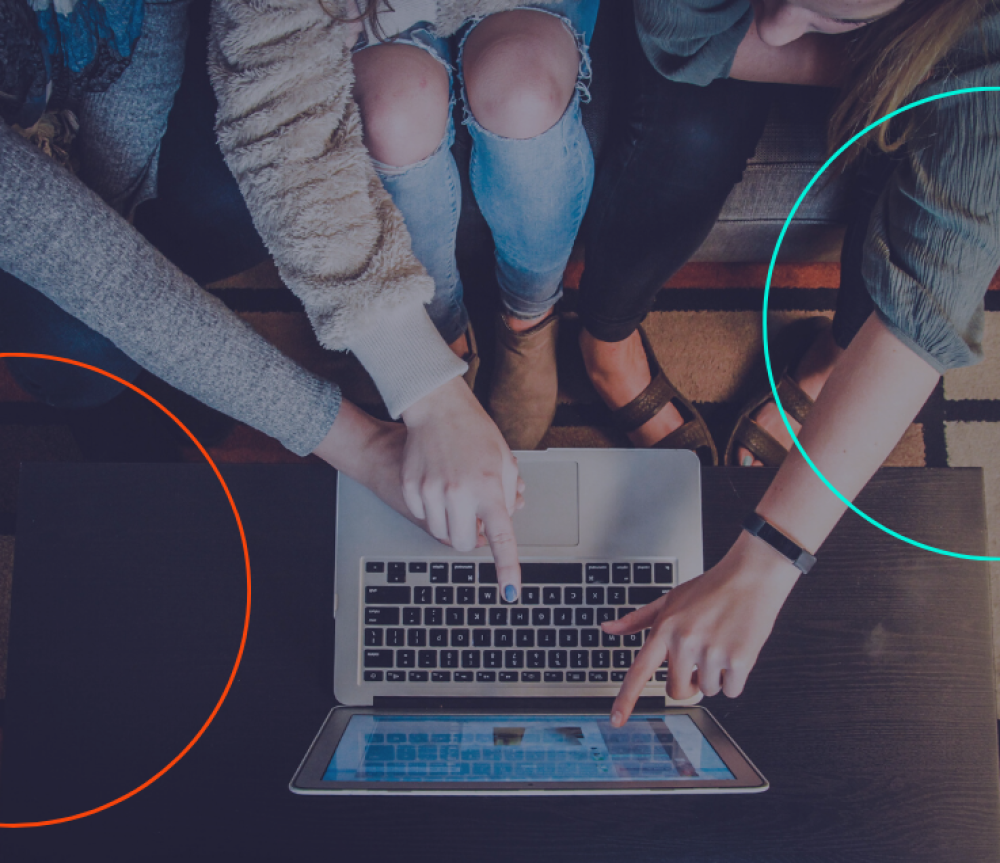 Guide to Digital Innovation 2020
Introducing our Guide to Digital Innovation 2020. From shoppable video to gaming experiences, the new guide gives first-hand insight from 36 IAB UK members on the most innovative digital ad solutions and how brands can effectively harness them.