Branded Content: There's more to influencer marketing than influence
Ben Jeffries - CEO, Influencer
Ben Jeffries, CEO of Influencer, explains how marketers can leverage content creators through more than just their followings, and authentically reach their target audiences through branded content
---
Influencer Marketing is a relatively new addition to the marketing mix, with the word 'Influencer' only being added to the dictionary in May 2019. However, since the emergence of the social media influencer in the early 2010s, there has been a seamless and interdependent relationship between creators and brands.
Interestingly, the full extent of those relationships has only started to be explored in depth in more recent years, with influencer marketing becoming a staple of many a marketing mix in 2020. Whilst more and more brands are opting to run influencer-led campaigns, this form of content creation is now being used to do much more than simply hack into a creator's following. 
In 2020, brands are seeing beyond creator's follower numbers and instead looking at creators as part of their creative team; collaborating with them to produce libraries of branded content assets that can be used across all marketing channels. ‍
Moreover, brands are choosing to work with creators not only to generate incredible content, but to leverage the genuine connection with and knowledge of a target audience, that only a creator has.
Influencer-led branded content
Influencer-led branded content is simply content that is created by an individual creator. More and more, we are seeing brands working with creators in the way they would previously have worked with creative agencies. Creators are experts in creating content that they know will appeal to their social media audience and, subsequently, to the brand's target audience. Thus, many brands are even working with creators to produce branded content assets that will only be shared on the brand's social media channels, not to the creator's. It's interesting to note that 80% of advertisers that have used influencer-led branded content assets, have said they have performed the same or better than assets created by the brand. 
Creators know what a brand's target audience want
Creators are experts at understanding their audience; they have built strong communities that are fully engaged with their content, and they know exactly what that audience wants to see. 
This knowledge comes from years of interacting with their followers, as well as experimenting with different kinds of content as their following has grown. Smart brands are leveraging this incredible hands-on knowledge in order to connect with their target audience in a way that has never been possible before and that many brands struggle to ascertain alone.
Creating branded content assets with a creator on board means that brands get their expertise and input regarding the kind of content that the brand's target audience wants to see. This is a unique perspective that many brands struggle to ascertain alone. 
When content creation has been difficult, influencer-led content has risen to the top
One of the main reasons that brands have had to lean on influencer-led content in recent months is due to the global coronavirus crisis. As studios and teams have been unable to work together as they ordinarily would, it has been extremely difficult for brands to create the quality content that is required for premium marketing campaigns. 
This is where content creators have really thrived - they have provided brands with an opportunity to stay relevant, create beautiful content and, crucially, reach their target audience with ease.
Since the coronavirus outbreak, we've seen content creators stepping up to generate content that resonates with the people that brands are trying to reach. These creators have had the capability and capacity to create this branded content in times when the brand may not be able to, and as such have proven their worth.
Creators make up some of the top talent in the industry
Increasingly, we're seeing a shift in the kind of talent that is making up the creator community. Many creators are established artists, photographers, graphic designers and the like, who have chosen to showcase their talents via digital mediums instead of, or as well as, pursuing paths that are considered to be more traditional. For this reason, working with creators to generate branded content now means that your brand benefits from the best content on the market, created by top talent.
Paid spend x content usage
Paid social can be a really effective way to reuse influencer-led branded content assets. The option to put paid spend behind influencer-led content gives brands the opportunity to work with those creators whose content and values truly align with their own, without having to take follower numbers and reach into consideration. 
How might this look in the future?
From simply providing creators with creative freedom to involving them in the wider campaign creation process, or even the product development process, many brands are already reaping the benefits of seeing beyond a creator's influence.  
We predict that the relationship between creators and brands is only going to become stronger over the coming years, as brands increasingly see the value of creators and as creators continue to mature and expand their offerings. 
To conclude...
Increasingly, we're seeing that brands that work with content creators as part of their wider marketing mix, or even within their creative teams, are gaining a huge competitive advantage. These brands are creating incredible influencer-led campaigns, whilst also leveraging the creator's unique knowledge of the target audience in order to succeed.
While many brands were already tapping into this resource prior to the outbreak of coronavirus, the global pandemic has highlighted the power of influencer-led branded content, making it a firm fixture as we enter into the 'new normal' and the future of influencer marketing.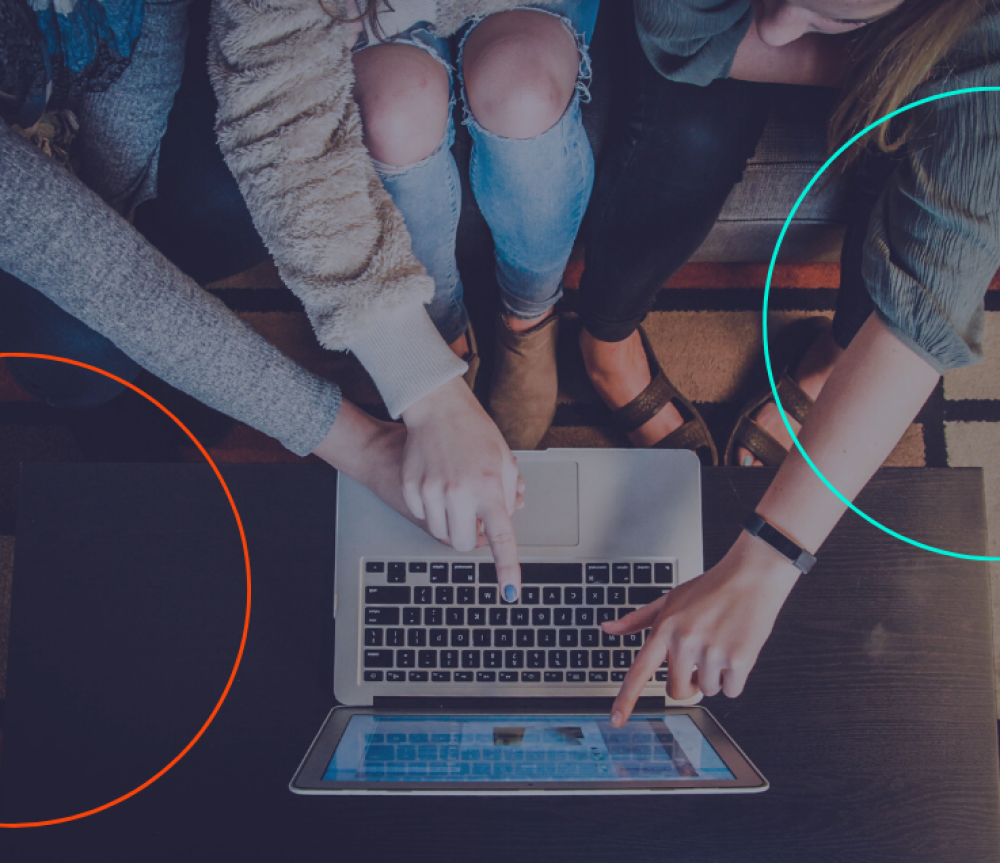 Guide to Digital Innovation 2020
Introducing our Guide to Digital Innovation 2020. From shoppable video to gaming experiences, the new guide gives first-hand insight from 36 IAB UK members on the most innovative digital ad solutions and how brands can effectively harness them.
Why digital advertising works
Discover why digital advertising is effective for reaching your customers and building brands.