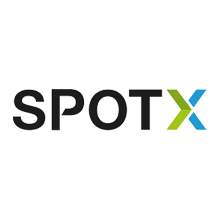 Under Armour and Digitas acknowledge the value and importance of CTV in the current marketing climate
Objective
Awareness, Sales
Overview
SpotX teamed up with Digitas to track audience profiles and incremental user reach across Connected TV (CTV) for Under Armour. Under Armour tasked Digitas and SpotX with promoting new workout products by tapping into the power of CTV advertising. The campaign delivery was executed in the build up to a world heavyweight boxing match streamed around the world. 
1.4 m
SpotX CTV impressions delivered
104,000
incremental in-target households reached
32%
of users were digital only viewers
What was the role of digital within the media mix?
SpotX created a bespoke curated marketplace, allowing the brand to access multiple premium CTV publishers through one access point. SpotX applied Audience Project analytics across the campaign to gain useful audience insights. Reporting showed the audience profile skewed towards older men with approximately 2-3 people in the household.
What was the killer headline?
Under Armour and Digitas acknowledge the value and importance of CTV in the current marketing climate.