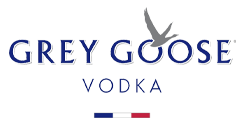 Grey Goose tunes into increased viewability via CTV
Overview
Grey Goose launched its 'Live Victoriously' campaign in April 2019 and tasked Digitas with developing the digital media promotion, championing themes of connectivity and engagement.
In order to meet the target of driving video views while remaining brand safe, Grey Goose and Digitas partnered with SpotX to utilise its Connected TV (CTV) inventory and quality video placement on desktop and mobile devices.
User engagement was a key success metric for these efforts, with the SpotX team developing a custom solution that simplified video buying, increased transparency, and facilitating optimisation across all platforms to achieve very strong results.
Viewability of the Grey Goose campaign reached 94% on both desktop and mobile devices—and at only $0.02, cost per completed view was extremely cost-efficient.
What was the role of digital within the media mix?
The campaign was focused on OTT video inventory designed to make buying simple, effective and transparent and, throughout the campaign, SpotX's Demand Operations team provided regular insights into optimisation and performance to adjust the activity as it advanced.
Henry Tibbits, Senior Account Director at Digitas, said of the strategy: "SpotX was able to provide the necessary guidance for our approach while securing impressive results."
94%
viewability on desktop and mobile
Results/Achievements: 
Cross-platform viewability and completion rates were a solid 14% above industry benchmarks, with conversion rate (CVR) reaching 90% on CTV and 84% across desktop and mobile. The campaign also produced over 21 million impressions. All of this contributed towards the goal of generating high levels of brand awareness using a connected TV strategy.
In a sentence…
A CTV focused campaign that delivered 94% viewability on desktop and mobile, while prioritising brand safety.