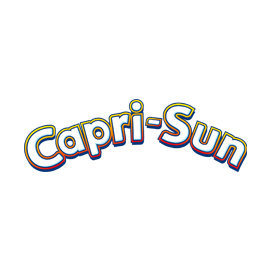 Capri-Sun maximises awareness with Facebook's reach and frequency buying
Overview
Capri-Sun's range of fruit drinks, easily recognised by their distinctive pouch packaging, have been quenching people's thirst since 1969. Today the range includes sugar-free and flavoured water versions and is enjoyed by people in more than 100 countries around the world. 
The Goal: Capri-Sun wanted to reach wide UK audiences in this campaign and build both brand awareness and product awareness as a result.
What was the role of Digital in the media mix?
Capri-Sun and digital performance agency iProspect Ireland decided on a four-week campaign across Facebook and Instagram to build awareness of the brand, using reach and frequency buying to achieve wide reach with predictable delivery.
The team also wanted to take advantage of this campaign to test out the performance of video ads featuring different product sizes, so it set this up as a multi-cell brand lift study. All variables across the two cells remained the same, except the ad creative, which were tailored either for the 200ml product or the 330ml product. A broad UK audience saw ads that were also specially adapted for Instagram Stories with engaging full-screen vertical video.
People were then polled on brand awareness indicators such as ad recall and intent to purchase, and the results between test groups (who saw the ads) and control group (who did not see the ads) were compared.
13
Point lift in ad recall with best-performing creative
2.2
Point lift in brand awareness with best-performing creative
What results did you attain? What was the biggest achievement?
Capri-Sun's engaging September–October 2019 video campaign successfully reached a wide audience of millions in the UK and measured strong recall and awareness: 
26 million people reached

13 point lift in ad recall with best-performing creative

2.2 point lift in brand awareness with best-performing creative

4.2 point lift in action intent with best-performing creative
In a sentence…
Capri-Sun maximises awareness with Facebook's reach and frequency buying 
Find out more
'The combination of a close collaboration with Facebook, our distinctive assets and an attention-grabbing format made the 2019 Capri-Sun Facebook campaign successful. To keep up with the fast-changing digital environment and improve our digital presence and performance, we have significantly increased our time to test, learn and adapt. We appreciate Facebook's ongoing support in helping improve campaign performance' - Julia Straschil, Global Brand Director, Capri-Sun AG