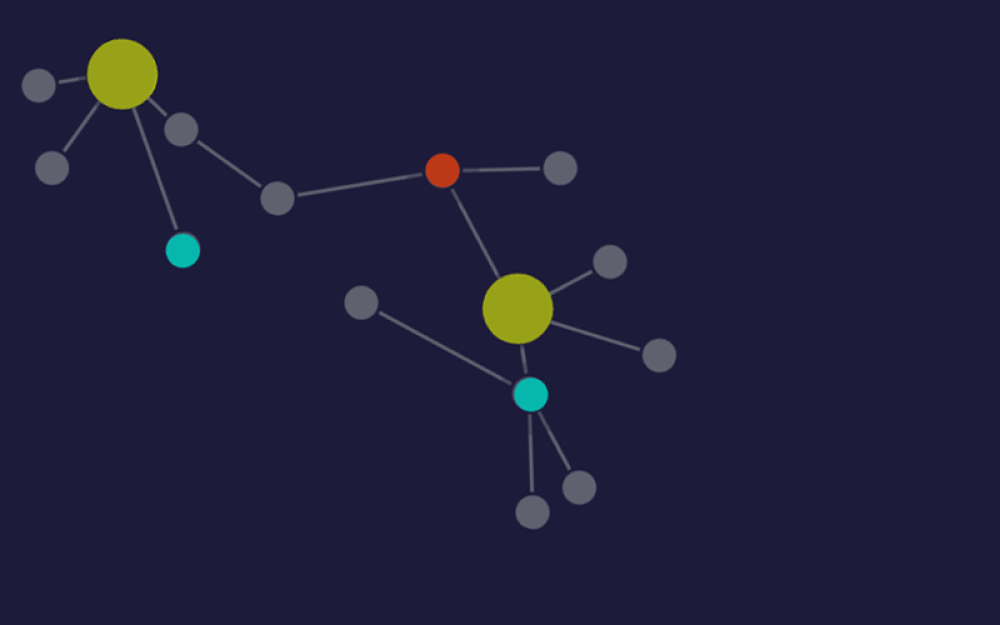 Login to view
Our webinars are available to members only. Please login to view if you are already a member, alternatively you can find out more information on becoming a member below.
Recently added
See the latest additions to our collection of webinars, including the future of Connected TV and an overview of Affiliates and Partnership Marketing.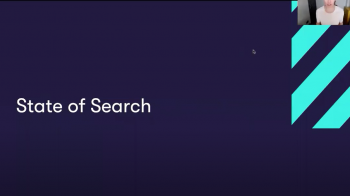 State of Search
Join IAB UK and the IAB UK Search Group for the launch of the 'State of Search' guide, bringing together advice from search stalwarts and pioneers across ecommerce and visual search.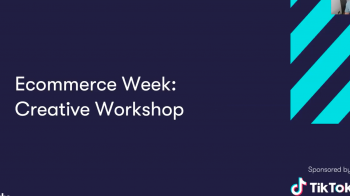 Ecommerce Week: Creative Workshop
In this creative workshop, you'll explore unique and inventive examples of creativity in ecommerce, leaving you inspired.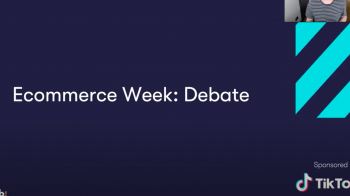 Ecommerce Week: Debate
In this debate, we'll bring together speakers from across the IAB to make their cases for and against a motion on ecommerce.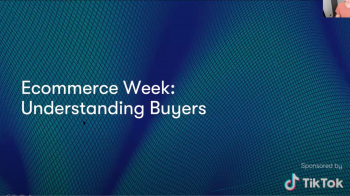 Ecommerce Week: Understanding Buyers
We kick off IAB UK's first ecommerce week with an insight-led hour that will delve into consumer behaviour and changing buyer habits online.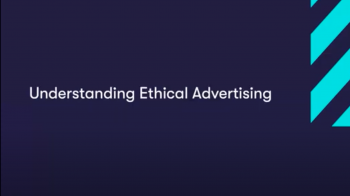 Understanding Ethical Advertising
In this webinar, we unpack why ethical advertising is making headlines, why it means different things to different companies and much more.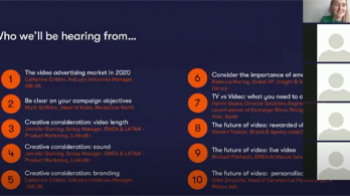 10 Tips for Success in Video Advertising
Join IAB UK and members of our Video Group as they guide you through 10 ways to unlock success in video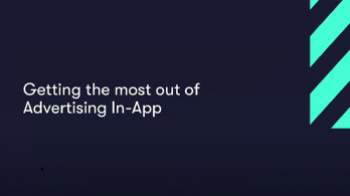 Getting the most out of Advertising In-App
Join us as we explore the opportunities on mobile and in-app to find out how brands and agencies can truly leverage this thriving sector.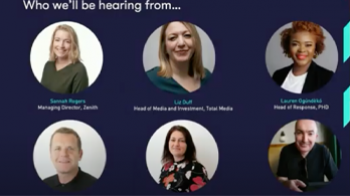 2021 Trends with Agencies
Join a selection of IAB UK agency members as they take a look at trends and predictions for the year ahead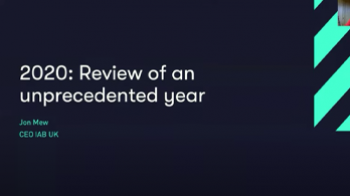 Review of 2020
Jon Mew reflects on the past 12 months in digital advertising and looks forward to what we can expect in 2021.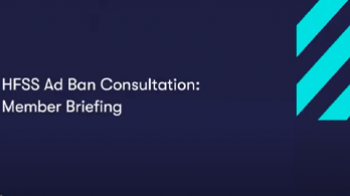 HFSS Member Briefing
View this recorded IAB UK member briefing for an update on our response to the HFSS consultation including what work we've done so far.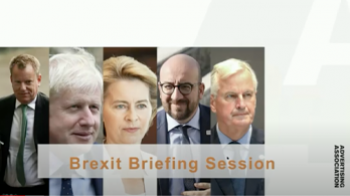 Brexit Briefing
As Brexit negotiations head towards the finish line, find out what we can expect from a 'deal or no deal' and what you can do to prepare, whatever the outcome.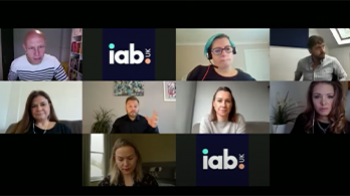 Sound & Vision: The Power of Audio & Video in Advertising
Join us as we take to the virtual stage to wax lyrical about the power of sound and the possibility of film.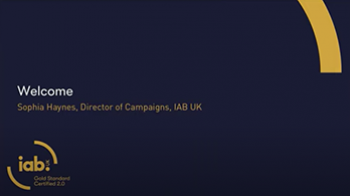 Introducing Gold Standard 2.0
Tune in to learn about what's changed in version 2.0, why this is a critical time for improving standards and why brands are investing more online.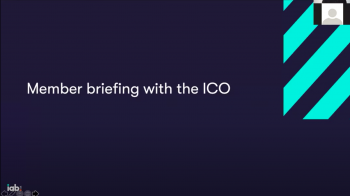 Member Briefing with the ICO
Hear from Anulka Clarke, the ICO's Director of Regulatory Assurance
Research
The research below delves into the rules to follow for effective digital advertising and an overview of the industry since the COVID-19 crisis began.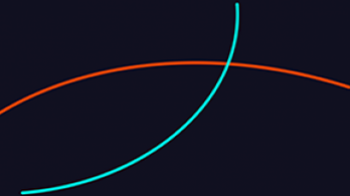 Digital Adspend H1 2020
Join us for an in-depth discussion of IAB's H1 Adspend 2020 update. In an unprecedented year for digital advertising, IAB UK will take you through the key figures for January-June 2020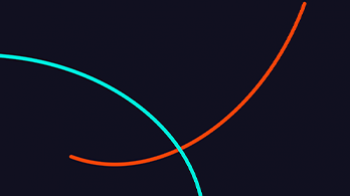 Digital Adspend 2019
We reveal the results of our annual Digital Adspend study, which measures investment across environment, format and devices, showing how the market evolved prior to the impact of COVID-19.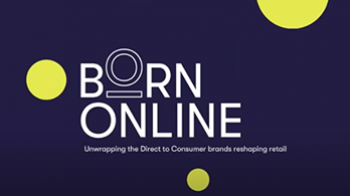 Direct to Consumer
Our Born Online study identifies 50 of the UK's leading DTC brands, explores key behaviours and preferences of DTC consumers, shines a spotlight on the founders and explores how to best work with DTC clients.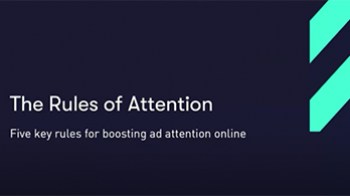 The Rules of Attention
In this webinar we go over the five key ways brands can boost the attention of their digital ads, including cleaning up clutter, as brought to you by eye-tracking specialists Lumen and IPSOS MORI.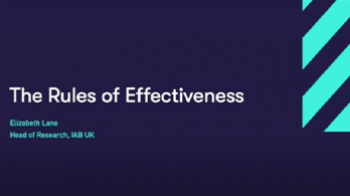 6 Rules of Effectiveness
IAB UK commissioned Kantar to analyse almost 400 campaigns, testing the factors that create an effective digital display campaign. Here we share the 6 rules to help you make the most of display.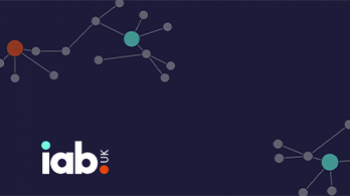 CMA Market Study
Tune in to hear our Policy and Regulatory Affairs team analyse the recently released Competition and Markets Authority's 'Online platforms and digital advertising market study' report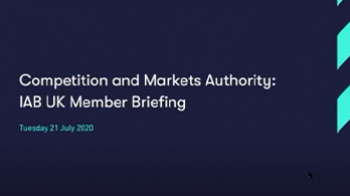 CMA Member Briefing
Competition and Markets Authority recently published the final report of its market study into online platforms and digital advertising. During this webianr, we put your questions directly to the team who wrote it.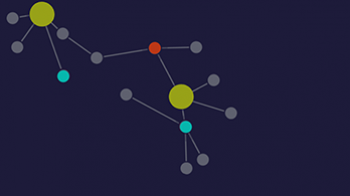 ICO Update
On 30 June, we hosted a webinar to update members on the progress that we have made in responding to the ICO 'Update report into adtech and realtime bidding'.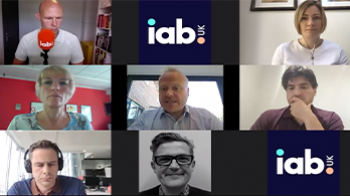 HFSS Forum
In this forum, we were joined by experts from across the ad industry to hear how the ban stands to impact different areas of the digital ecosystem, what the Government is basing its decision on and the other factors that need to be taken into account.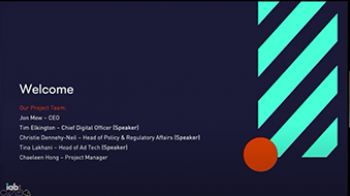 Update on Cross-Industry Programmatic Taskforce
Join this session for an update from IAB UK on the taskforce's progress, including the structure it will take, how we're already working with members and more.
User ID in a post-cookie world
Tune in to the below webinars to deep-dive into one of the most important issues facing our industry - User Identity and the demise of the cookie.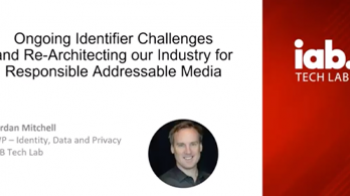 User ID: 2020 Round up
Join us for a round up of this work in 2020 and where we are when it comes to finding alternative solutions.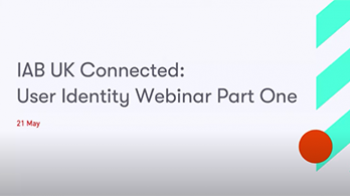 User ID Part One
Join us for this User ID webinar to understand terms like 'post-cookie' and 'User ID', why they have become important and to discover some of the products that exist in this space.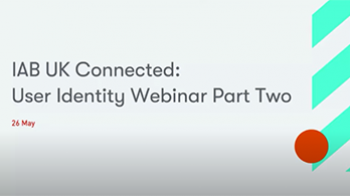 User ID Part Two
Join us as we continue to understand terms like 'post-cookie' and 'User ID', why they have become important and to discover some of the products that exist in this space.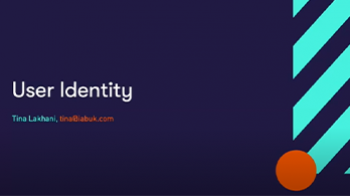 Weekly Webinar: User ID
In this webinar we'll be focusing on user identity and what The IAB is doing to prepare for a future without cookies. Plus, find out how to get involved in our user identity workstreams.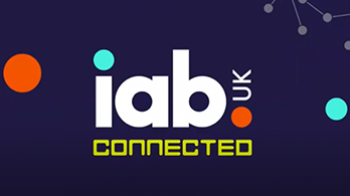 User ID Webinar
Google have recently announced that it will be phasing out the use of third-party cookies on Chrome, joining other browsers who already do so. Tune in for a discussion on the issue.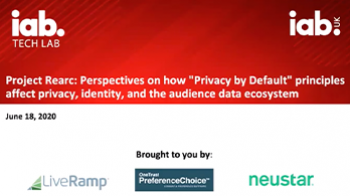 Privacy by Default
Organised around Tech Lab's "Project Rearc" broader industry response, IAB Tech Lab and IAB UK hosted this technical conversation about privacy by default principles and how they affect user ID issues.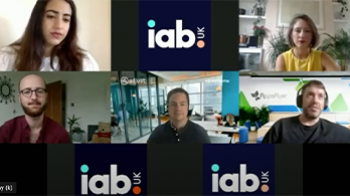 In App Tracking and User ID Changes
Join us and a panel of in-app experts to hear about what losing the IDFA could mean for marketers and what data driven marketing might look like in the near future.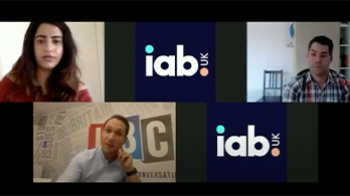 Understanding Addressable Inventory
Tune into this Webinar to hear from the IAB and our members about what non-addressable inventory is, why it is so valuable and how you can use it effectively.
What else have you missed?
Tune in below for webinars on consumer trends over the last few months and deep-dives into programmatic.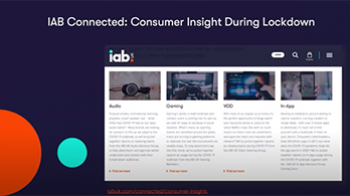 Consumer Trends
In this webinar, join the industry initiatives team and guest members as they provide valuable insights into digital audiences, helping the industry to make informed media decisions in these unprecedented times.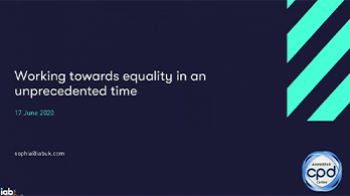 Equality Webinar
There is significant inequality in the social impact of the pandemic and it's our duty to consider how everyone in our industry is affected. Join us as we take a look at the issues, how we can manage them inclusively and then plan for a better future.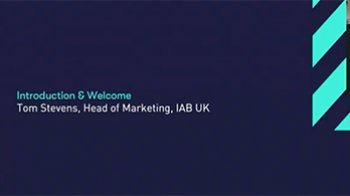 Retail Webinar
This Retail Webinar we take a look into how companies have adjusted to the "new normal", and the innovations and strategies they have adopted during the COVID-19 pandemic.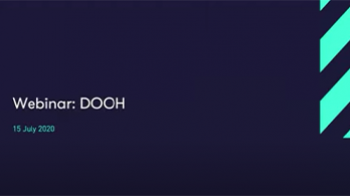 DOOH Webinar
This webinar covers the latest trends, insights and hot topics from the world of DOOH and shows how brands are using the channel to make their online marketing more effective.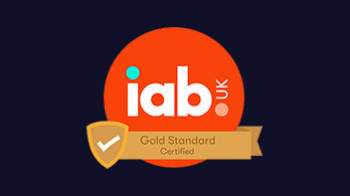 Gold Standard
In this webinar we cover how the Gold Standard works, planned developments for version 2.0 of the initiative and how your teams can support the Gold Standard to help us raise standards in digital advertising.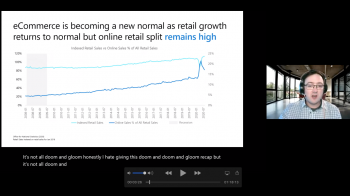 Evolving Retail 2020
This webinar looks at some of the retail success stories of the year and how brands have pivoted to meet the challenges of 2020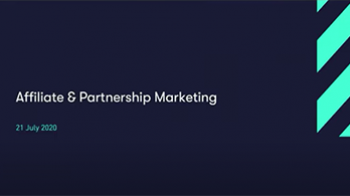 Affiliates & Partnership Marketing
In this webinar you can hear from the IAB's Affiliate and Partnerships Advisory Group and their brand partners who showcase some of the developments and best practice in this channel.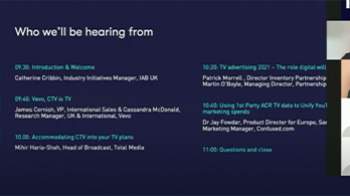 Connected TV
Join us as we cast an eye forward and take a deeper look into how brands are finding success with Connected TV and what the future holds.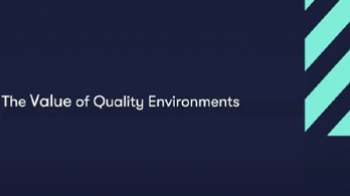 Quality Environments
Hear from our publisher members about how brands can boost the attention that their ads receive, generate quality engagements and more.