Stay Engaged
Sign up to be sent each episode
Ticket Types
IAB Member:
Get discounted tickets to events and training
IAB Agency:
You get free event access and discounted training rates
IAB Advertiser:
Enjoy free event access and discounted training rates
Non-member:
Full price tickets to events and training
Not a member yet?
From events to training to research, find out what becoming part of the IAB means for you and your team.
Become a Member
Event Overview
In 2020, Engage - IAB UK's flagship event - went online. 15 audio episodes from the likes of Tom Goodwin, LADbible, WWF, Acast, Google, Facebook, Microsoft and many more attracted thousands of listeners as we turned Engage into Stay Engaged. You can listen to all of the sessions here.
Replacing a stage for a microphone, Stay Engaged has returned with a series of daily offstage sessions throughout August. Combining keynotes, deep-dive interviews and provocative group discussions, Stay Engaged showcases IAB members and the best of the digital advertising industry.
Stay Engaged is released daily on the IAB UK Podcast. Sign up here to receive regular emails with links to episodes as they're released through August. Catch up on all this year's sessions so far here.
Sessions announced so far...
2/8
Rising StAR
Emerging technologies are transforming media and marketing, but this is not a linear process – there are successes and disappointments, hype and 'fad' labelling. However, some of these technologies do become 'rising stars' and there is no better example of this than the journey augmented reality has been on – from a gimmick to what Harvard Business Review now calls an essential technology.

In this session, Havas Media's Marek Wrobel will look at the past, present and future of AR - charting how it has evolved from Pokémon Go, to a valuable storytelling platform during the pandemic. Marek will also dive into what's next, with AR try-ons, 3D models and AR portals becoming main-stays in the marketing strategies of many brands. And will rumoured AR headsets from Apple and Facebook make AR the next computing platform?
3/8
Journalistic Integrity on the Open Internet
The internet has been a forum for the open expression of ideas, but the news is now as divided as our political parties. Join Somer Simpson, VP of Product Management at Quantcast, as she addresses the news echochamber we have created and the path to journalistic integrity. Drawing on her background in journalism and digital media, she'll speak to the tools marketers and publishers can leverage to drive brand integrity and accountability in a free and open internet.
She will address questions such as:
Past – How did content evolve into the clickbait and fake news of today?
Present – How has media bias divided us?
Future – What strategies can marketers, publishers and consumers employ to positively shape the digital ecosystem?
4/8
You've got to try this dish, it sounds amazing
Join Acast for a closer look at recent stand-out podcast campaigns from some of the UK's leading brands. The session will intrigue listeners with how brands seemingly reliant on visual marketing, can bring their products to life through audio, and how working with podcast influencers to tell their brand story will deliver unheard of (until now!) engagement and creative opportunities.
5/8
What first-party data means for the return of travel
In today's session, Justin Reid and Katie Spagnuolo will be reflecting on the past 18 months and how Tripadvisor's global advertising business quickly pivoted their efforts to help clients navigate their way through this pandemic. The team shared first-party data and consumer sentiment survey findings with partners who were in desperate need of timely and reliable travel insights.
6/8
Live like Common People
The Advertising Association's recent All In Report found that 20% of UK advertising professionals attended fee paying schools versus a national average of just 8%. Given that imbalance, is there still stigma in ad land about being – or even sounding – working class?

Established in 2021, a new industry forum, Common People, aims to reduce barriers to entry for people from working-class backgrounds, assist with career development and be a space where people can share their career journeys as a source of inspiration.

In this session, Jed Hallam, Sarah Sutton and Emma Hopkins – three of the leading members of the group – talk about why Common People is needed and how it can make marketing better.
9/8
YouTube Originals: Commissioning where it matters most
Luke Hyams, Head of YouTube Originals - EMEA, and Zoë Clapp, Director of YouTube Marketing - UK, discuss UK specific YouTube Original 'A Seat At The Table', with its star Jack Harries. In the film, Jack is joined by Sir David Attenborough before he gathers local & global stories of those affected by the climate crisis to present to world leaders at COP26. The discussion will cover how production took place considering restrictions around travel, and why YouTube is building original content around subjects like sustainability. Listeners will leave feeling inspired by the work that YouTube is doing and excited to learn more about them around YouTube Festival in October.
10/8
Synthetic voice and the future of audio advertising
Synthetic voice is the next exciting frontier in digital audio advertising, opening up a huge range of creative possibilities for brands. Featuring a range of creative examples, hosts Sam and Simon will take listeners on a journey through the power of voice and sound, touching on what this opportunity means for advertisers and what the future holds for synthetic voice and digital audio.
11/8
No Silver Bullet
Is there one perfect media plan that covers off all brand outcomes? Can channels be easily substituted to meet the same marketing objectives?
Hear from University of Oxford's, Saïd Business School, and data and insight experts, Kantar, with a new analysis of thousands of ad campaigns which brings to life real media planning dilemmas.
This is the largest academic study into brand building effectiveness and promises to share how advertisers can make their campaigns 2.6 times more effective by allocating media spend differently.
12/8
Whatever is going to happen is only going to happen faster
A lot has been written about how the pandemic accelerated a lot of behaviours from work to education, but history suggests that the real acceleration happens after we emerge from major crisis and build back differently. There is lots of change ahead and for the open minded and curious plenty of new things to experience and learn.
13/8
Travel in the age of staying at home
There is almost certainly no sector that has been harder hit over the last 18 months than the travel industry. With flights grounded and hotels across the world empty, any marketer working in the travel industry has been forced to react and response in extraordinary ways. In this episode, senior marketer at TUI, Toby Horry, looks back at what's been important in marketing over this period - from the fundamentals that haven't changed at all, to the changing role of customer experience and media planning, as well as what the impact has been on wellbeing and inclusion among the team at TUI.
16/8
Data-Inspired Creativity
In this session, LADbible Group's award winning Data specialist, and Director of Data, Intelligence and Planning, Anna-Lee Bridgstock will be joined by Director of Joyride (LADbible Group's in-house creative team), David Milsom, to get to the root of the hotly debated question: Does data kill creativity? Together, they are going to tackle some of the most commonly debated topics around data and creativity, and how they should work together for optimal results. They will give their unrivalled insight into how one of the world's largest publishers continues to generate billions of platform views, create dynamic ideas that youth audiences love to engage with and share successful and engaging content time after time. You will also understand how LADbible Group's data team work hand in hand with creatives, tapping into their wealth of audience insights to provide direction and give them a window into the constantly evolving trends, tastes and issues that audiences care about.
17/8
Accelerating Brand Growth: An evidence-based approach to brand building
Recent research by Kantar and the University of Oxford has shown digital channels such as Facebook to be effective brand builds, but advertisers need to be specific with the brand outcome they want to achieve to have impact. In this episode, industry planning leaders will discuss how marketers can accelerate brand growth via this evidence-based approach, uncovering new techniques and approaches the most advanced advertisers in the world are using to build their brand awareness, association and consideration.
18/8
Too Many Ds on the Dance Floor
In the past year 8D has been the new buzzword in audio, with clients suddenly asking to learn more about 8D and how they could leverage it for their campaigns. But what does it actually mean? And how many Ds are too many? This session will cover it all in an immersive practical guide for marketers, agencies and brands. We'll chat about how 8D differs from stereo and 3D production, exploring it as a mixing technique for music and considering whether there are practical applications for advertisers.
19/8
Leading From the Heart: Inside BHF's marketing strategy
Join IAB UK's Sophia Haynes as she chats to the British Heart Foundation's Executive Director for Marketing, Fundraising and Engagement, Claire Sadler. They'll cover Claire's career as a high-profile marketer at brands including BT and Direct Line as well as her role as Executive Committee Member of WACL, the network of the UK's most senior women in advertising, communications and media.
20/8
Oh What Now
For the Stay Engaged finale, we're joining forces with renowned podcast 'Oh What Now', as host Judith Horn brings together prominent names to look back on where it all went wrong for ad-funded quality publishing. Judith will be joined in the studio by disgraced MP Vikram Chopra, Readership Editor of The British Bugle, Gem Sarsons, Consumer Rights Advocate Ruth Medley and author & founder of the Cut The Noise movement, Crispin Softly. If you value free-to-access news and quality journalism, this lively discussion will make for essential listening.
Meet our speakers...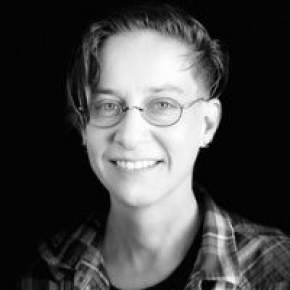 Somer Simpson
Vice President, Product Management, Quantcast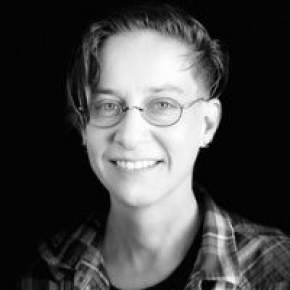 Somer Simpson
Vice President, Product Management, Quantcast
As Vice President of Product Management at Quantcast, Somer leads Quantcast's product development efforts in designing solutions for marketers, publishers, and consumers. She led the development of Quantcast Choice, a leading consent management platform for consumer privacy, and most recently, the Quantcast Platform. Somer has spent over 20 years in online media and media-related start-ups. After starting her career in photojournalism, Somer moved into online publishing during its infancy, in 1994, where her work included leading digital content for the Miami Herald. She later worked for US newspaper publishing group Knight Ridder, the largest US newspaper publisher at the time. While there, Somer's innovations in digital publishing helped a local Mississippi newspaper continue delivering news to citizens after Hurricane Katrina took its paper offline in 2005. The paper's combined print and online coverage went on to win the 2006 Pulitzer Prize for Public Service Journalism.

Somer lives in the San Francisco Bay Area with her family and pets.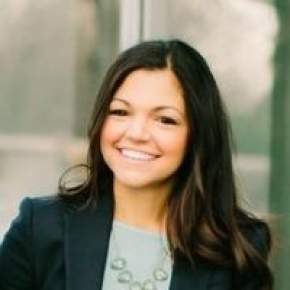 Katie Spagnuolo
Director, Platform & Data Strategy, Tripadvisor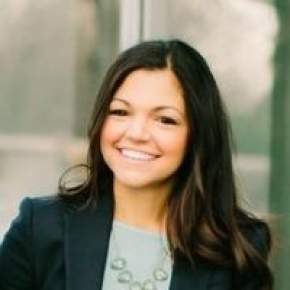 Katie Spagnuolo
Director, Platform & Data Strategy, Tripadvisor
Katie Spagnuolo is the Director of Platform & Data Strategy at Tripadvisor, overseeing audience extension, social, email, programmatic, and data solutions for Tripadvisor's global advertising partners.

She joined the company in June 2019 with the goal of uncovering and fostering new strategic areas of growth and opportunity for their digital advertising business. Since then, she has expanded Tripadvisor's product mix across social and other media platforms, strengthened their proprietary first party data offering in market, and released a suite of insights dashboards for partners to inform data-driven business decisions.

Prior to Tripadvisor, she spent nearly three years at Condé Nast, where she supported their branded content and social ad business across the entire brand portfolio. Katie has over a decade of industry experience spanning publisher, ad tech, and agency roles that has helped shape her career focus and passion for data and emerging digital platforms.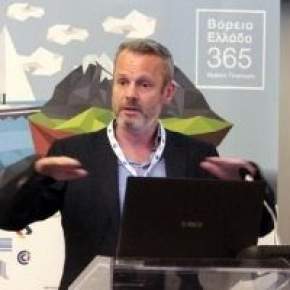 Justin Reid
Director of Destination Marketing, EMEA, Tripadvisor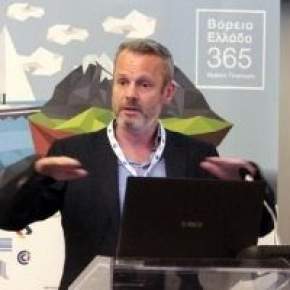 Justin Reid
Director of Destination Marketing, EMEA, Tripadvisor
Justin has been at Tripadvisor since late 2014 and is now the Director of Europe, Middle East and Africa for all DMO's, Travel and Media.

During his time with the company, he has enjoyed working with all the top destinations in the region helping form partnerships with the likes of VisitBritain, Dubai Tourism, Greek Tourism Board, Morocco National Tourism agency and the German National Tourist Board.

Before Tripadvisor, Justin did 10 years at the helm of VisitBritain's digital strategy in the lead up to the 2012 Olympics. In his spare time, he loves to run and enjoys competing in events for "more senior athletes" such as the European Masters Olympics. Currently, Justin lives in London with his two sons.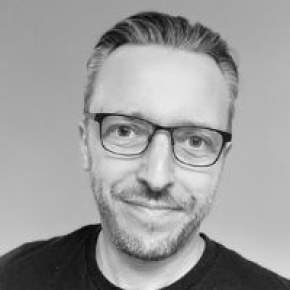 Johnny Vulkan
Founding Partner, Anomaly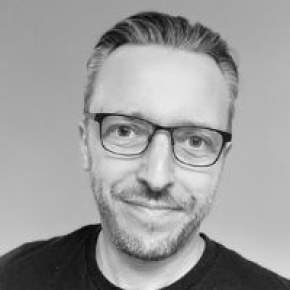 Johnny Vulkan
Founding Partner, Anomaly
Johnny is one of the original founders of Anomaly having helped start the company in New York in 2004. He returned to the UK in 2017 where he now divides his time across each of the international offices having happily swapped planes and airports for Zoom and Google Meet.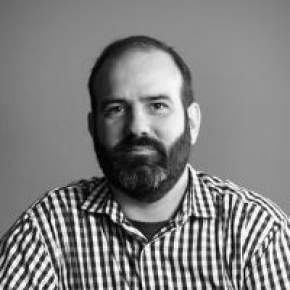 Felipe Thomaz
Associate Professor of Marketing, University of Oxford, Saïd Business School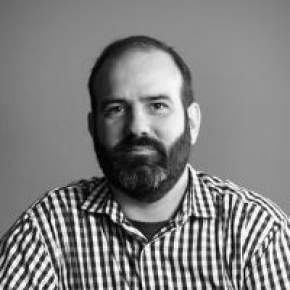 Felipe Thomaz
Associate Professor of Marketing, University of Oxford, Saïd Business School
Felipe Thomaz is an Associate Professor of Marketing at Saïd Business School, University of Oxford. He is an expert in marketing strategy and the financial consequences of marketing actions, with a focus on new technologies, and the structure of markets. Additionally, he is a leading marketing academic on the study of illicit markets and trade. Felipe serves as advisor to several University initiatives, including the Oxford AI x SDG Initiative, the Oxford Internet Institute's Technology and Elections Commission, and the Oxford Martin School's Programme on Illegal Wildlife Trade. He is part of the Oxford Future of Marketing Initiative, where he has been able to collaborate with and advise a growing set of institutions and companies, from the United Nations to Google, Kantar, Teradata, WPP, and others. Dr. Thomaz is also an inventor and entrepreneur in the AI and marketing technology space. His company, Augmented Intelligence Labs was the first research-led spinout by the University of Oxford for innovations coming out of the business school. Its technologies provide the backbone algorithms for trend prediction and market planning tools that are currently in use by companies like LVMH Moët Hennessy Louis Vuitton, Nestlé, L'Oréal, Unilever, Reckitt Benckiser, and others.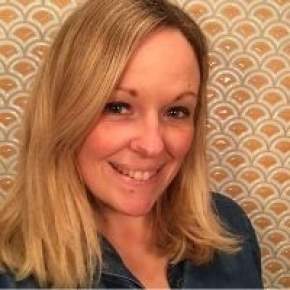 Hannah Walley
Head of Media, Insights, UK, Kantar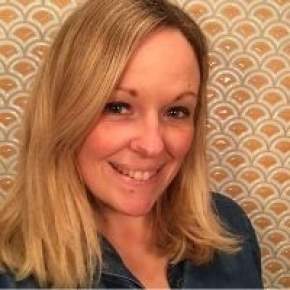 Hannah Walley
Head of Media, Insights, UK, Kantar
Hannah heads up Kantar's specialist media effectiveness practice, specializing in providing data and insights to media owners and media agencies. Over her 10 year tenure with Kantar, Hannah has worked with a broad range of clients including some of the world's biggest advertisers, media owners and media agencies. Hannah has a great deal of experience in the ad effectiveness area, including working with key clients to publish white papers based on Kantar's media learnings, and understanding of people's attitudes and behaviours online and offline.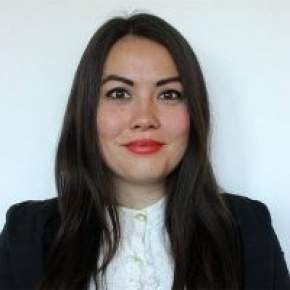 Anna-Lee Bridgstock
Director of Data, Intelligence and Planning, LADbible Group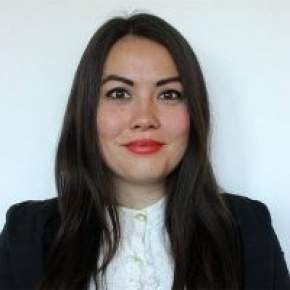 Anna-Lee Bridgstock
Director of Data, Intelligence and Planning, LADbible Group
Anna-Lee is an award-winning data specialist, who started her career in fashion, but quickly discovered a love for data, and a passion for making data beautiful and easy to understand. She began her career as an analyst in Australia at IPG Mediabrands, Anna-Lee went on to work at MediaCom Berlin, MediaCom London and Wunderman Thompson where she led a team of social, quantitative, qualitative and SEO specialists, delivering new offerings to clients. In the past year, she has launched LADbible Group's own internal Data, Intelligence and Planning team, a new hybrid team model that incorporates data science, analytics, research & insights, media planning & buying and commercial strategy specialists. Anna-Lee recently became one of the UK's top 20 Women in Data and Technology, one of the UK's top 100 Data Leaders by DataIQ and has also received awards from the Drum (50 under 30) and M&M Global (Top 30 Talent).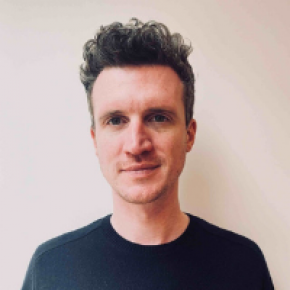 David Milsom
Director of In-House Creative Team, Joyride, LADbible Group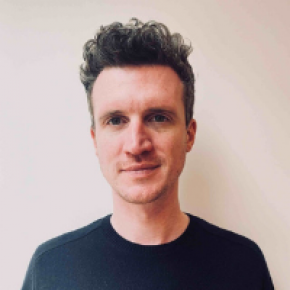 David Milsom
Director of In-House Creative Team, Joyride, LADbible Group
David Milsom oversees LADbible Group's in-house branded content team, Joyride, that develops social-first campaigns for clients including Unilever, Diageo, Adidas and Three. Prior to joining LADbible Group, David worked as a brand strategist, developing progressive thinking for the likes of Nike, Hilton, Sky, Penguin and the United Nations.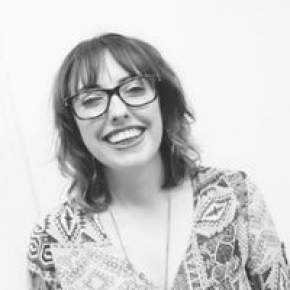 Kathleen Moroney
Executive Creative Director, Red Apple Creative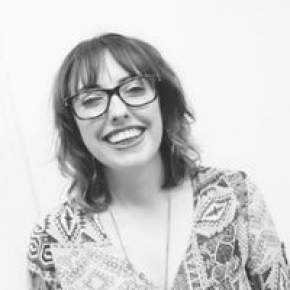 Kathleen Moroney
Executive Creative Director, Red Apple Creative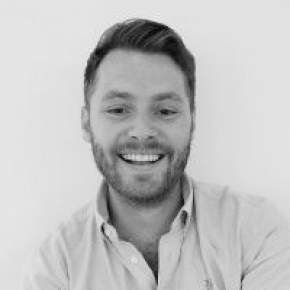 Sam Dillon
Head of Production, SNK Studios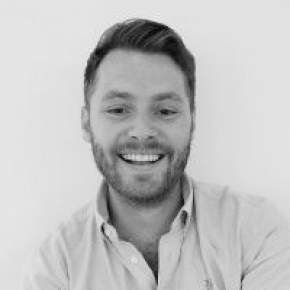 Sam Dillon
Head of Production, SNK Studios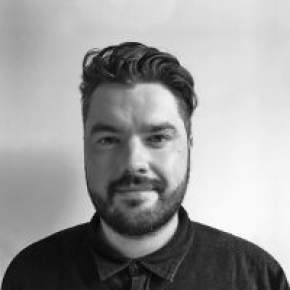 Ben Bell
Composer and Senior Sound Engineer, Red Apple Creative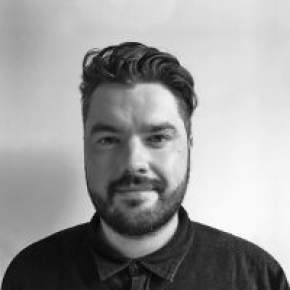 Ben Bell
Composer and Senior Sound Engineer, Red Apple Creative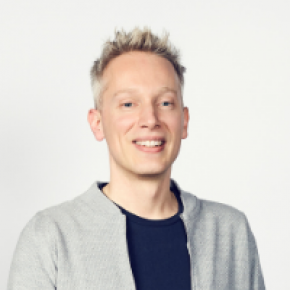 Simon Palframan
Head of Creative Development, A Million Ads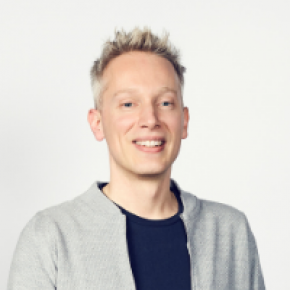 Simon Palframan
Head of Creative Development, A Million Ads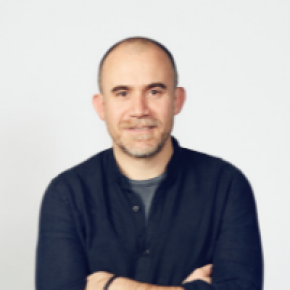 Sam Crowther
Executive Creative Director, A Million Ads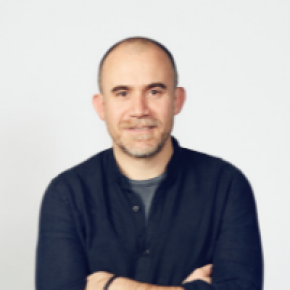 Sam Crowther
Executive Creative Director, A Million Ads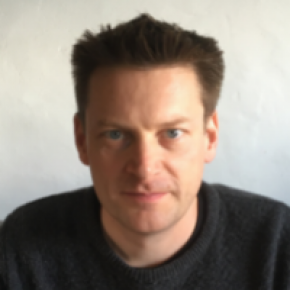 Toby Horry
Group Brand and Content Director, TUI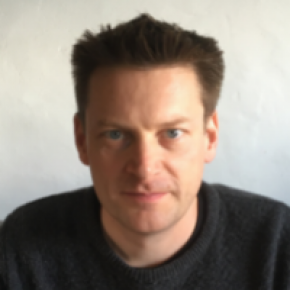 Toby Horry
Group Brand and Content Director, TUI
Toby started his career in advertising production but quickly made the move to strategy as a planner at AMV BBDO and then at Dare, Campaign's Digital Agency of the Decade, where he progressed to MD. In 2015, he made his first move client side as part of the turn-around team at Tesco before joining TUI in 2018 as Group Brand & Content Director.