Not a member yet?
From events to training to research, find out what becoming part of the IAB means for you and your team.
Become a Member
Event Overview
In 2020, Engage - IAB UK's flagship event - went online. 15 audio episodes from the likes of Tom Goodwin, LADbible, WWF, Acast, Google, Facebook, Microsoft and many more attracted thousands of listeners as we turned Engage into Stay Engaged. Stay Engaged has returned for a third year, with a series of daily offstage sessions running from May through to August. Combining keynotes, deep-dive interviews and provocative group discussions, Stay Engaged showcases IAB members and the best of the digital advertising industry. Stay Engaged is released weekly via the IAB UK Podcast, with one audio session going live every week.
Coming to Stay Engaged...
The Emergence of the Workday Consumer: Implications for brands & advertisers
The global pandemic rendered the past two years anything but normal. The way we work and where we work has gone through a transformation, not only in accelerating the digitisation of our lives, but also merging work with our personal life. How has this changed our habits as consumers? What does this mean for brands and advertisers? The team at Microsoft Advertising set out to understand the impact of these changes and how advertisers are adapting to this journey. What they discovered is a new consumer behaviour: the Workday Consumer.

Ravleen Beeston, Regional Vice President UK Sales at Microsoft Advertising, uncovers the emerging personas identified in the findings and explains how advertisers can reach these evolving consumers.
First-Party Like it's 1999
TripleLift explores how the digital advertising industry is successfully preparing itself for the deprecation of third-party cookies. Get an intro on the essential marketplace by TripleLift, offering advertising solutions for every channel and every objective.
How & Why Audio is Changing Our World - & What it Means for Marketers
AdTonos share the latest smart technologies that allow consumers to interact using speech to order goods and services and ask for help. How do these technologies incorporate machine learning and AI to communicate using NLP techniques and identify speech and language differences that target and support diversity such as race and disability? In this session, learn how social media, retail, health, business and leisure are now using audio and voice - and the huge opportunities this brings the advertising world.
Honouring the 'Kind' in Humankind
We live in a complex world, and no we don't just mean ad tech (but, good point). Leila Sheridan - Head of Brand & Agency at Criteo - is here to discuss why creating meaningful human connection is the key to navigating this. Leila isn't your typical Head of Brand & Agency. Over the last seven years she has also worked in refugee camps across Europe and has acquired some beautiful truths along the way. In a time when we are all searching for meaning and connection, Leila talks to us about how we can learn by stepping away from our own lives and extending kindness to our fellow humans. Join her to discover the five key principles of creating unifying connections both in and out of the workplace.
Going Global: The future of digital
Consumer habits are changing everywhere, whether you're in Dubai, Singapore, New York or London. As we look to the future, our mission must be to strive for global digital standards that meet consumers needs and work for our digital futures. In this 10 minute talk, NBCUniversal's Hayley Cochrane will set out why the industry needs a unified response to digital identity and why it's time for to lead on measurement.
User Experience is the Key to Advertiser Success
Do you remember when searching the web meant navigating a minefield of unwelcome pop-ups promising to cure your belly fat? While this may still ring true for some sites, it's time to recognise that digital advertising has come a long way. But what has driven this change? Yes, targeting and attribution have played their part – but they have not been the only driving force. This session will dive into the vital, yet overlooked, role that user experience has played in the evolution of digital advertising since the first pop-up banner in 1997. In particular, Picnic's CEO and Founder, Matthew Goldhill, will discuss the rapid rise of mobile apps and UGC, and how these mobile-first developments have inspired better digital advertising across the wider web. Plus, hear Matt's predictions as the pandemic's digital acceleration continues and we enter web 3.0.
Gaming Inspires the "Walk" from Web 2.0 to Web 3.0
Frampeplay's Cary Tilds will share her personal story of how taking a leap from big roles like Chief Innovation Officer at GroupM and SVP, Coporate Strategy at FordDirect, into a gaming ad tech start up, reshaped her understanding of the future of virtual experiences found in gaming and the metaverse. What is the "walk" between where the advertising world is today and where it needs to be in order to meet the consumer?
Meet our speakers...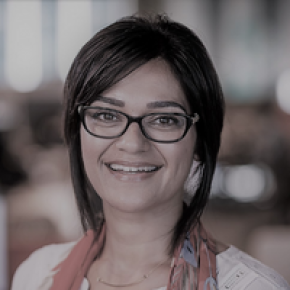 Ravleen Beeston
Regional Vice President, UK Sales, Microsoft Advertising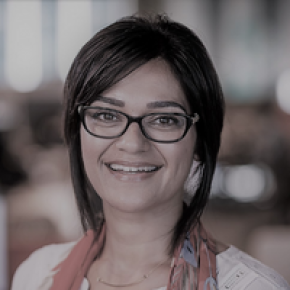 Ravleen Beeston
Regional Vice President, UK Sales, Microsoft Advertising
A seasoned digital marketing professional, Ravleen Beeston is an inspirational leader with almost 20 years' experience in the UK digital marketing Industry. In her current role, Ravleen has overseen huge expansion of the Microsoft Advertising business in the UK over the past seven years. This fast-growing advertising business is fundamental to the core Microsoft strategy. Ravleen sits on the Board of IAB UK as well as supporting key diversity and inclusion initiatives through her Board level work with Media for All (MeFA).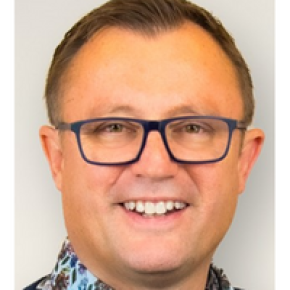 Paul Cranwell
VP Strategic Partnerships, AdTonos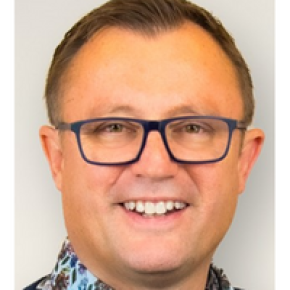 Paul Cranwell
VP Strategic Partnerships, AdTonos
Currently VP Strategic Partnerships with London based Audio Ad Tech company Adtonos, Paul is a highly experienced advertising professional with a career spanning radio, outdoor, digital, martech and agencies. His roles have included Sales Directorships at leading radio stations in Manchester, Nottingham, Birmingham and agency roles with The Specialist Works and MD at Radio Works / Maple Street Studios.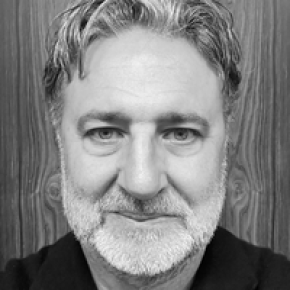 Roger Cutsforth
Founder, White Label Studio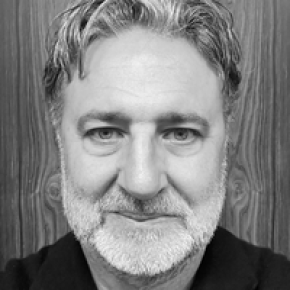 Roger Cutsforth
Founder, White Label Studio
Founder of specialist audio content creators White Label Studio, Roger has previously held senior leadership roles with publishers Global Media & Entertainment and Bauer Media Group, amongst others. He was also CEO of The Radio Academy and creator of the ARIAs (Audio and Radio Industry Awards) celebrating excellence in UK audio. White Label Studio is Roger's latest iteration of pulling together the best creative talent in UK audio to help brands cut through the noise and contextualise their campaigns for maximum engagement.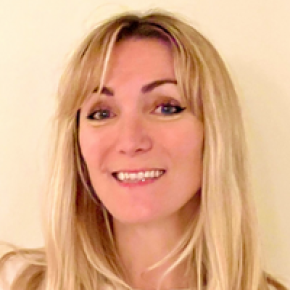 Leila Sheridan
Head of Brands & Agency, Criteo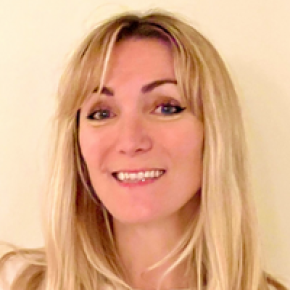 Leila Sheridan
Head of Brands & Agency, Criteo
Leila Sheridan is Head of Brand & Agency for Criteo Retail Media UK. She has worked in ad tech for the last 15 years for companies including Acxiom, Rubicon Project, Rocket Fuel and MySpace. She has also been volunteering with, and raising both funds and awareness on behalf of, refugees for the last eight years.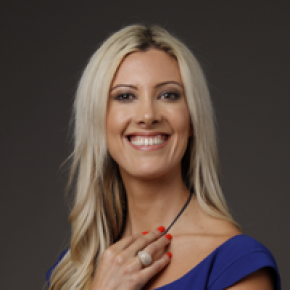 Hayley Cochrane
Vice President, Global Digital & Advanced Ad Sales, NBC Universal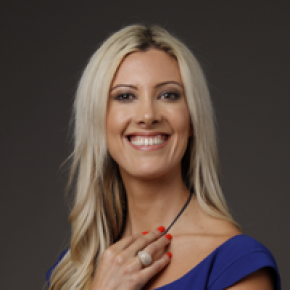 Hayley Cochrane
Vice President, Global Digital & Advanced Ad Sales, NBC Universal
Hayley Cochrane is Vice President, Digital & Advanced Ad Sales, Global at NBCUniversal where she leads international digital sales across NBCUniversal's vast portfolio of news and entertainment television networks, a premier motion picture company, significant television production operations, a leading television stations group and world-renowned theme parks. Since joining NBCUniversal in 2021, Hayley has led on the international roll out of NBCUniversal's One Platform offering - which gives marketers the power to reach audiences wherever they are across the full NBCUniversal ecosystem.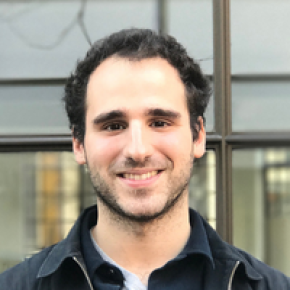 Matthew Goldhill
Founder & CEO, Picnic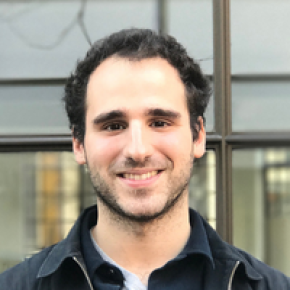 Matthew Goldhill
Founder & CEO, Picnic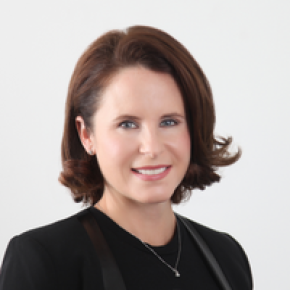 Cary Tilds
Chief Strategy Operations Officer, Frameplay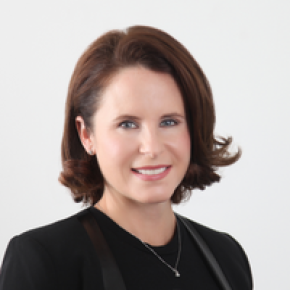 Cary Tilds
Chief Strategy Operations Officer, Frameplay
Cary Tilds is the Chief Strategy & Operations Officer for Frameplay, a global intrinsic in-game advertising leader. She is responsible for leading Strategic Planning, Product, Marketing and Operations. Prior to Frameplay, Cary was the SVP, Corporate Strategy for FordDirect focused on digital strategy and operations. Cary also held leadership roles as GroupM's Chief Innovation Officer and led Digital Media Operations for Mindshare.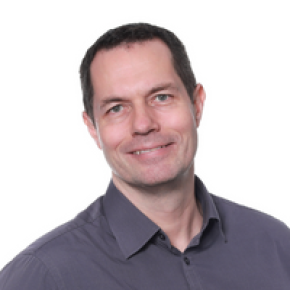 James Wright
Former Producer and Presenter of CNBC International's Marketing|Media|Money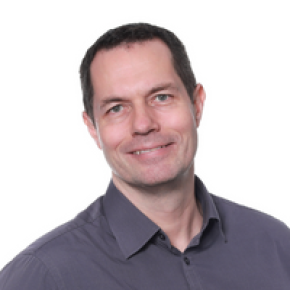 James Wright
Former Producer and Presenter of CNBC International's Marketing|Media|Money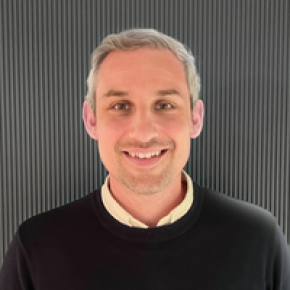 Rob Ishag
Regional Vice President, Northern Europe, TripleLift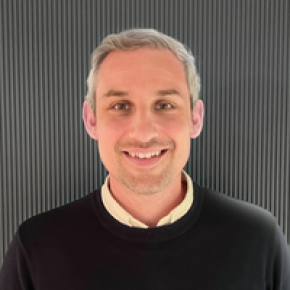 Rob Ishag
Regional Vice President, Northern Europe, TripleLift