2021: Digital advertising in numbers
Posted on Thursday 16 December 2021 | IAB UK
Recap on how did the digital advertising industry did in 2021 with our infographic totting up all the key figures from across the year
---
As we prepare to bid farewell to 2021, we're recapping on some of the standout stats from digital adland over the past 12 months. From the growth of podcasting and ecommerce, to the amount of 75+ year olds that have been heading online during the pandemic, these key stats highlight how the digital landscape is evolving and where there are growing opportunities for brands. Download the infographic below.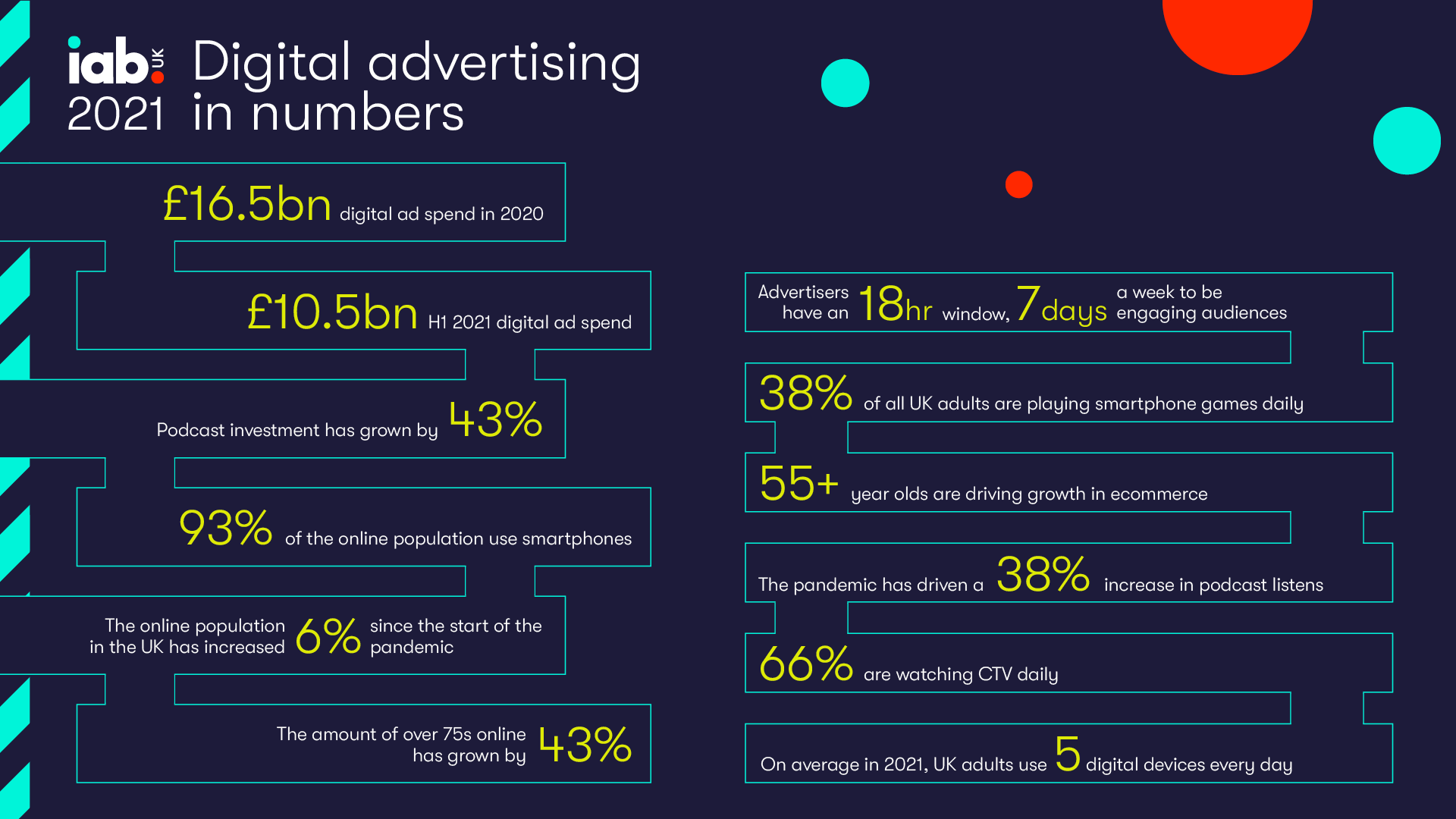 Why digital advertising works
Discover why digital advertising is effective for reaching your customers and building brands.