Not a member yet?
From events to training to research, find out what becoming part of the IAB means for you and your team.
Become a Member
Event Overview
The virtual companion to our flagship event Engage, Stay Engaged has returned for its fourth year with a series of daily offstage sessions running from June through to August 2023. Stay Engaged is all about bringing you fast-paced sessions that will spark your creativity, shatter your preconceptions, and get you thinking differently through offstage audio episodes. Combining keynotes, deep-dive interviews and provocative group discussions, Stay Engaged showcases IAB members and the best of the digital advertising industry.
Catch up on the last series of Stay Engaged here.
Stay Engaged line-up so far...
The Future Is Here: How AI Is transforming advertising
The advertising industry has undergone a massive transformation thanks to the adoption of AI, even before the advent of ChatGPT, the momentum towards AI-driven advertising has been gaining speed. Quantcast CEO Konrad Feldman and CMO Deb Stambaugh will discuss how humans are actively interacting with AI for the first time and how better computers and new algorithms have led to new breakthroughs.
Understanding the potential of AI and how it can benefit your storytelling
In this session you will learn how LADbible Group has been able to utilise the camera for entertainment experiences and how AI is being embraced to enhance the roadmap. The session will explore the themes of innovation through emerging technology formats, mastering prompts and understanding how capabilities have expanded. People will come away from the session feeling excited by the creative potential of AI as well as feeling confident in the advantages of testing such formats in the future.
How do we build a better consumer advertising experience for CTV?
Join Index Exchange and Warner Bros. Discovery as they discuss building a better consumer advertising experience in CTV. In this informative and empowering discussion, Sara Vincent, Index Exchange managing director UK&IE, and  Faisal Karmali, Vice President of Digital Business Operations, CNN International Commercial, will discuss the current state of CTV in the UK, provide a better understanding of the UK consumer, and how we can build a better advertising experience in the future.
Thinking outside the box
Hear how brands like Sky, Specsavers and Target use contextual and audience-level data in unique ways to serve the most relevant and actionable ad to each listener - from using a listener's location to share the number of appointments available in nearby opticians to matching the products in an advert to the genre of a podcast that is playing.
Supporting Black women in the ad industry
In this episode we delve into the experiences and challenges faced by Black women in the advertising and marketing industry. Lollipop Mentoring CIC is a groundbreaking mentorship programme dedicated to supporting Black women by providing guidance and invaluable networking opportunities with senior leaders from all races. Did you know that, on average, Black women earn £20,000 less than their white male counterparts in similar roles? Its founder, Maria McDowell, will be joined by Xaxis' Rachel Wilkinson. Listen for first-hand experiences as accomplished senior Black/Black mixed-race women, plus candid insights and opinions on fostering inclusive environments for individuals and organisations alike.
Speakers so far...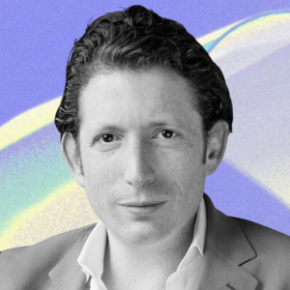 Konrad Feldman
Founder & CEO, Quantcast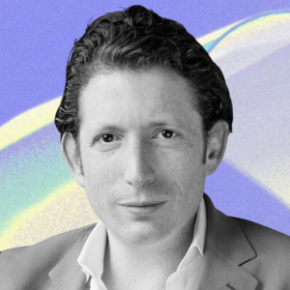 Konrad Feldman
Founder & CEO, Quantcast
Konrad Feldman is the founder and CEO of Quantcast, a global advertising technology company. Founded in 2006, Quantcast pioneered the use of machine learning to interpret digital audiences and provides solutions for publishers, brands and agencies to understand, plan and activate audience-based media across the open internet. Prior to Quantcast, Konrad co-founded Searchspace, the leading provider of software for detecting money laundering and terrorist financing for the world's financial services industry. Previously, Konrad was a researcher at University College London while undertaking a Ph.D. in Artificial Intelligence before launching Searchspace. Feldman holds a BSc in Computer Science from University College London.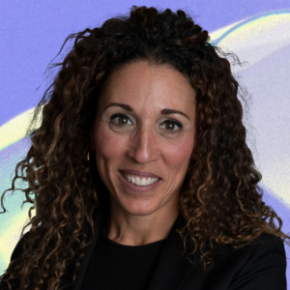 Deb Stambaugh
Chief Marketing Officer, Quantcast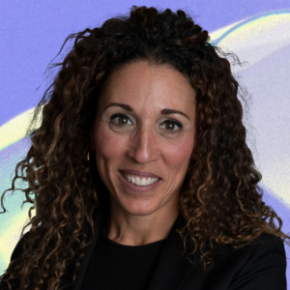 Deb Stambaugh
Chief Marketing Officer, Quantcast
Deb Stambaugh leads the global marketing team at Quantcast where she drives growth of the Quantcast brand and delivers innovative solutions to enhance customer value.
She has a passion for data and tech with more than 20 years of enterprise technology marketing experience and a proven track record of driving brand awareness and demand while leading world-class teams in a variety of disciplines. Prior to joining Quantcast, Deb led the Americas marketing team at Samsung Ads during a time of tremendous growth inclusive of integrated go-to-market strategy, brand positioning, demand-gen, public relations, and media. Prior to that, she held marketing leadership positions at companies including r4 Technologies, SAP, and IBM.
Deb is active in supporting and empowering women in leadership roles. She is a member of Chief, and a mentor for women through She Runs It and Until There are Nine. She holds an MBA from Emory University, Goizueta Business School in Atlanta, Georgia, and a Bachelor of Arts from The George Washington University in Washington, DC.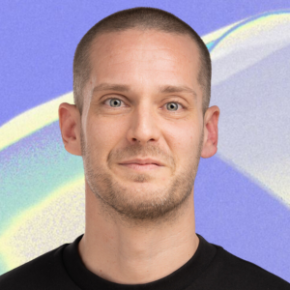 Joe Williams
Head of Immersive, LADbible Group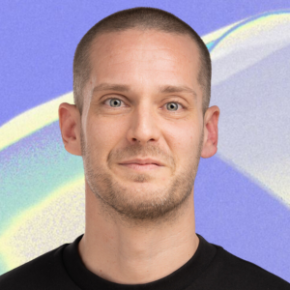 Joe Williams
Head of Immersive, LADbible Group
Joe Williams is Head of Immersive at LADbible Group, a world leading social publisher which reaches over a billion people across the globe. Joe's role covers extended reality and he looks at how LADbible Group can utilise modern technology to create immersive audience experiences and deepen storytelling, for both the LADbible Group brand and its clients. Recent examples include an augmented reality concert with Yungblud and creating snapchat filters for the World Cup.
Why digital advertising works
Discover why digital advertising is effective for reaching your customers and building brands.