Engage 2023
The Londoner, 38 Leicester Square, London, WC2H 7DX
From
£95.00
Free for IAB Agencies & IAB Advertisers
Not a member yet?
From events to training to research, find out what becoming part of the IAB means for you and your team.
Become a Member
Event Overview
Our flagship event, Engage, returns to The Londoner on Thursday 25 May to loudly and proudly celebrate digital innovation in all its forms. Forget panel overload or lengthy keynotes, Engage is all about bringing you fast-paced sessions that will spark your creativity, shatter your preconceptions, and get you thinking differently.
From how AR is helping to drive sustainability, to the power of online communities, Engage has a history of spotlighting the most important and relevant topics of the day. Who can forget Ken Fawes being called out for spreading fake news live on stage? Or trans activist Charlie Craggs on the power of conversation? Or, just last year, TikTok trainspotter Francis Bourgeois on how he took his hobby viral?
Join us on 25 May as we once more bring the industry together - along with 500 agencies and advertisers - to hear from some of the brightest minds in digital and beyond.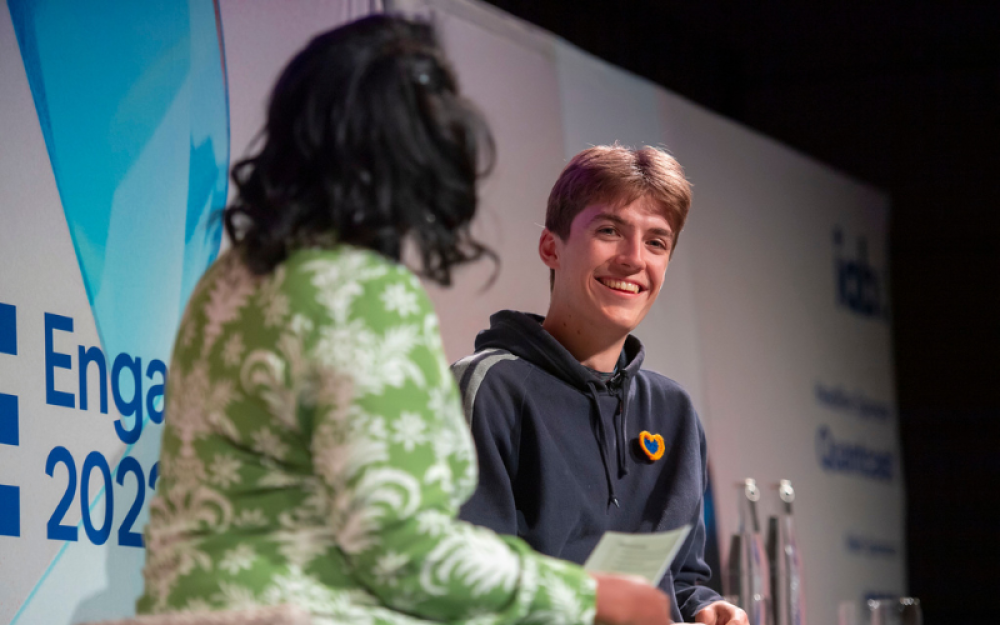 Rewind Engage 2022
From how online audio is making (brain) waves to harnessing the power of online communities, watch our highlights film for a taste of what went on at Engage 2022. Pressing play on the video below will set a third-party cookie. Please read our privacy & cookie policy for more information.