Not a member yet?
From events to training to research, find out what becoming part of the IAB means for you and your team.
Become a Member
Event Overview
Engage returned with a new home for 2022. Three years on from our last in-person flagship event, attendees were inspired, challenged and invigorated as they got together to loudly and proudly celebrate digital innovation in all its forms.
Boundary-pushing speakers. Cutting-edge technology. Big picture thinking. Engage had it all, cherry-picking the most fascinating and imaginative sessions to shatter preconceptions and spark creativity. Following the turbulence of the past few years, we looked at how the pandemic catalysed change and, in many ways, turbocharged innovation. We may have spent more time than ever at home, but digital has continued to expand our horizons and empower incredible storytelling. So what's next?
Engage took place 26 April, at The Londoner for an all-killer, no-filler half day event as that brought together over 350 agencies and advertisers to celebrate all that is digital advertising.
Catch up on the rest of the action from Engage 2022 here.
Agenda
09:25
Making Music: How communities are creating culture
Audiences no longer passively consume content, we are active participants in the creation and creativity; positioning the community as crucial to the process. Since culture is now powered by people, not traditional tastemakers, entertainment has been completely redefined.
09:39
Augmenting Earth: How AR can help drive sustainability
In 2022, the fashion, beauty, and retail industries are facing a unique set of challenges. Despite being now more optimistic about the pandemic's impact on the environment, consumers expect more from brands considering how the past 18 months have accelerated the impact of these industries on climate change.

Join Snap Inc. for a 10 minute whirlwind through this tension, and learn how augmented reality can reduce the environmental burden of those industries, and help brands be more sustainable.
09:53
How to Read the Nation: The role of first-party user data in predicting behaviour trends
At the heart of The Ozone Project's business is a unique single view of consumer reading behaviours across more than 250 premium publisher domains. This exclusive 360° view of consumer behaviour comprises more than 1.4bn monthly page views of content, that in turn reflect reader passions and interests.

Having tracked more than 18 months of weekly data, this session will drill down to specific advertiser category predictions and demonstrate how brands and agencies can take advantage of scaled first-party data to deliver even better campaign results.
10:07
Sonic Science: Understanding your brain on sound
There's something special about sound. Sometimes, it feels like magic that can't be explained: the wonder of hearing a favourite song for the first time, the gripping climax of a riveting podcast, the hypnotic hum of white noise. But the unique power of sound actually can be explained — with science, of course.

In partnership with Neuro-Insight, Spotify has conducted the largest neuro-analysis of its kind to break down why sound - specifically, digital audio - has such a distinct impact. The results reveal a huge opportunity for advertisers to reach the most immersed audience through music and podcasts. This session will help brands to understand how both can be leveraged to create engaging and memorable advertising to drive brand breakthrough and in-market results.
10:19
Uncomfortable Conversations Lead to Discovery & Growth
When it comes to D&I there are a number of conversation topics people feel uncomfortable asking, but as advertisers, we have a collective responsibility to ensure underrepresented audiences feel seen in our advertising, and heard in the workplace. In this session, Zehra Chatoo, Head of Connections Planning for Retail in EMEA at Meta, speaks to the importance of handling difficult conversations to unlock new opportunities for discovery and growth.
11:08
Online Advertising: How it started... how it's going
From "a passing fad that millions give up on" to the channel that makes up 70p of every £1 spent on advertising in the UK, today's internet and all the wonder it brings is in unquestionably rude health. Join IAB UK's CMO, James Chandler, as he casts an inquisitive eye over the fortunes and fallacies of online advertising in its 27 year history, examining how the things we love (and don't) about digital ads started and how they're going.
11:21
The Digital World Beneath Your Feet: How TfL & Global built a data fuelled approach to customer journeys
On the eve of the long-awaited Elizabeth Line launch, we delve into how Transport for London and Global use de-personalised WiFi data to predict and shape customer journeys and target audiences.

The London Underground has some of the most advanced data capabilities of any public transport network in the world. Over many years Global and TFL have built a unique partnership, working together to makes sense of this vast data lake to provide an optimal customer experience and innovate in the way brands can engage with their audiences underground.
11:36
You Can't Script Live! At Twitch, they come for the entertainment but stay for the community
At a time when social distancing restricted real world interaction, Twitch provided a source for personal connection. The interactive, live nature drew audiences in – whether it's traditional sports or esports, music, or fashion, fans can connect with their favourite creators in real-time. To understand the magical elements of Twitch, we need to speak to those who make the live, immersive, never-to-be-repeated experiences happen on a daily basis. Join Jack Woodcock, Creative Strategy Lead EMEA of Twitch's Brand Partnership Studio in conversation with Leah Alexandra who will share best practices on building communities and tips for brands on how to enhance livestream experiences for streamers and their communities.
11:49
Advertising Effectiveness in the Metaverse: Understanding the real effect of AR
How is AR currently being used within digital marketing? And what are the challenges when it comes to measurement? There is no one-size-fits-all formula for success in this space and this session will take a closer look at how advertisers are using AR to achieve their goals. It's time to start thinking of AR as more than just a gimmick and harness its growing potential.
12:04
The Power of Community
The social media landscape is changing. In an era of distrust and perfectly-polished online personas, people are often making us feel more isolated and distant from one another. But Reddit has noticed something different. Over the past year, Reddit users have been deepening their relationships with each other - finding more reasons to become active members of communities and more reasons to share the ideas they glean with others. Join Laurelle Potter as she shares more about connected, people-powered communities, the amazing things happening from within and how marketers can empower the we, rather than talk to the me.
12:19
Full Steam Ahead: Francis Bourgeois on becoming a social media megastar
Even if you're not a TikTok-er, chances are you will have heard of Francis Bourgeois. Between his go-pro head gear and infectious laugh, he has single-handedly put trainspotting in the spotlight and, in the process, grown a social media following of millions. For the finale of Engage 2022, Francis sits down with the7stars' Strategy Director Sabrina Francis to explain why he thinks trains x TikTok is such a magical combo, what he'd be doing if his hobby hadn't taken off, how he picks brands to work with and what's coming down the track next. 
Speakers announced so far...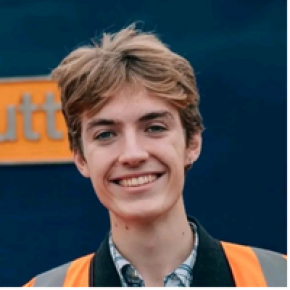 Francis Bourgeois
Trainspotter and Social Media Star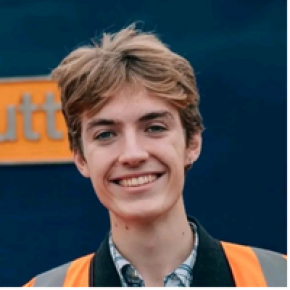 Francis Bourgeois
Trainspotter and Social Media Star
Francis Bourgeois is the internet's best-known and most beloved trainspotter. Francis has achieved cult status for documenting his warm, inspiring, and uplifting adventures trainspotting, championing unadulterated joy and the importance of embracing your passions. He has quickly become one of the UK's best-known digital creators. He has worked with leading brand partners including Gucci, ASOS, Puma, Paul Smith and Spotify and has collaborated with creators such as Joe Jonas, Amelia Dimoldenberg, Thierry Henry, Rosalía and Sam Fender on uplifting viral content. Francis' enigmatic personality, infectious radiance and genuine joy have made him the internet's biggest trainspotter and has gathered him support from across the globe.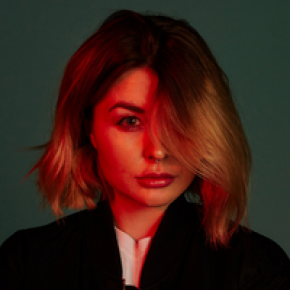 Leah Alexandra
Twitch Creator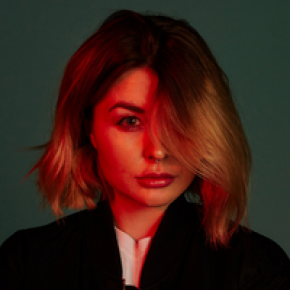 Leah Alexandra
Twitch Creator
Leah is one of the UK's most popular female Gamers, best known for her hugely popular twitch.tv channel. She began streaming on twitch.tv in 2015 amassing a massive 168k followers and quickly becoming partnered. Her stream is a variety of the latest in AAA gaming as well as adventures into smaller indie titles. In 2018 Leah joined the Xbox UK team as host of the official Xbox On Youtube Channel, producing content for their channels as well as hosting Xbox live events including E3, Gamescom and X019. Since then Leah has moved on to be the ambassador for Ford esports in 2020 and is currently the ambassador for Logitech gaming. Leah is also the host of both Microsoft's regular live show, "Forza Monthly" and the reveal series, "Dying2Know", for the highly anticipated "Dying Light 2".Leah has worked with a number of the top brands in gaming including, Xbox, Playstation, Bungie, Asus, Marvel and many more.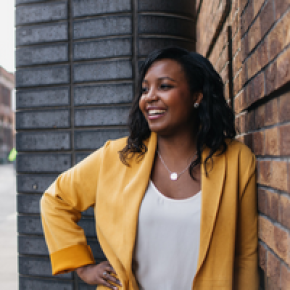 Sabrina Francis
Strategy Director, the7stars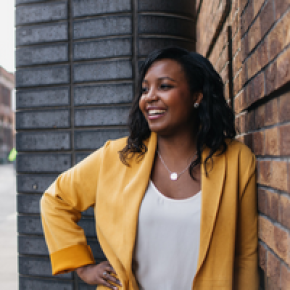 Sabrina Francis
Strategy Director, the7stars
Sabrina is lucky enough to live a double life. One is as Strategy Director at the7stars where she has over 12 years' experience in strategic media and creative planning. The other is as a singer, most recently performing in the Royal Variety Show and at The Brits. She's also making her acting debut in a new show at the Edinburgh Fringe this summer. Both lives enable her passion for collaboration, creative thinking and connecting with audiences.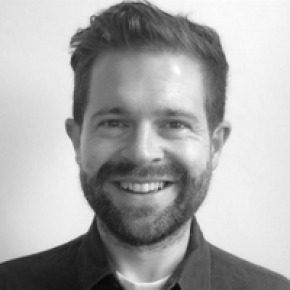 Jed Hallam
Snap Inc.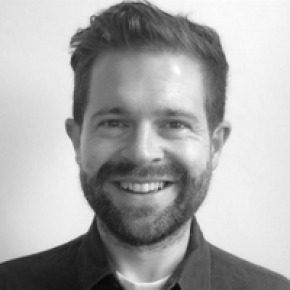 Jed Hallam
Snap Inc.
After 14 years working across agencies that included Initiative, Mindshare and VCCP, Jed joined Snapchat as its first EMEA Head of Comms Planning in 2021. The role is an elevated one at Snap, signalling the platform's belief that planning can have a transformational impact on both the platform and its partners. His remit includes working directly with senior EMEA clients, Snap product positioning, and launching new advertising products across EMEA. In 2021, he also launched Common People, and he writes 'Love Will Save The Day', a popular music newsletter.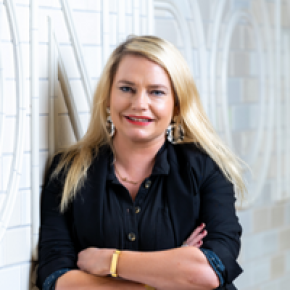 Sally Keane
Head of Enterprise Sales, Northern Europe, Spotify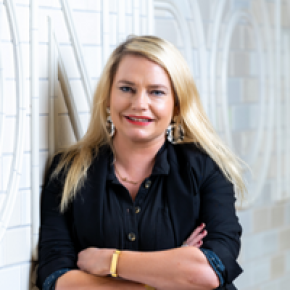 Sally Keane
Head of Enterprise Sales, Northern Europe, Spotify
Sally joined Spotify in 2021 as Head of Enterprise Sales for Northern Europe, where she leads the enterprise advertising teams in the UK, Nordics and pan-EMEA, driving the sales strategy and execution for some of the region's top brands and agencies. Prior to Spotify, Sally held a number of leadership roles across a 20+ year career in marketing and advertising at LinkedIn, Yahoo and Viacom. Sally's passions include culture, diversity and inclusion and helping to grow and develop others. She has been a member of Bloom since 2017 and was named Bloom President in 2020. In the same year, she was also recognised as a HERoes Top 100 Future Female Leader and the IPA's Inclusivity Trailblazer.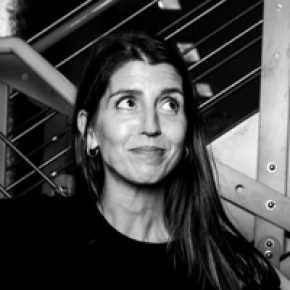 Roya Zeitoune
Head of YouTube Culture and Trends, EMEA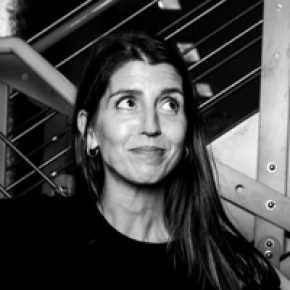 Roya Zeitoune
Head of YouTube Culture and Trends, EMEA
Roya heads up the YouTube Culture & Trends team for EMEA. Her career path to get here hasn't been conventional. She started by teaching at inner-city comprehensives was then a counsellor in a South American juvenile prison, worked in education and advocacy for Save The Children, she founded and ran an award-winning start-up and was an undercover reporter for the BBC's Panorama documentary series, but she has spent almost twelve years working at Google, nine of those on YouTube. Her job is to understand the weird and wonderful world of the platform's content and try to help others understand it too. With over 500 hours uploaded every minute, it keeps her busy.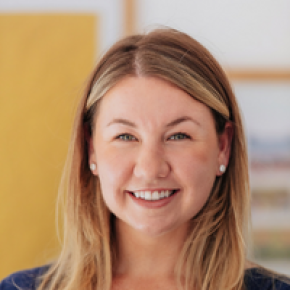 Laurelle Potter
UK General Manager, Reddit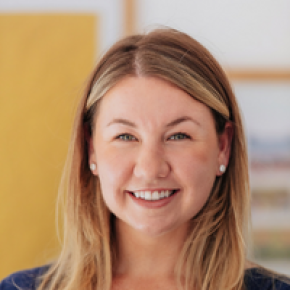 Laurelle Potter
UK General Manager, Reddit
Laurelle is Reddit's UK General Manager, leading Reddit's UK team and setting the overall strategic direction for the country. With over a decade of experience fostering intimate connections at companies in their early growth stages – including Snap and Badoo – she is responsible for building out Reddit's local communities and user base with a focus on marketing and partnerships, while helping to scale Reddit's Ads business and attract more local brands to the platform. Laurelle joins Reddit from Tinder, where she served as Marketing Director and led a number of activations and initiatives in the UK, including Tinder's partnership with Love Island in 2020 and the UK Launch of Swipe Night. Laurelle holds a Bachelor's degree in management from Dalhousie University. In her free time, you can find Laurelle out with her 1-year old Duck Toller or active in r/Roomporn or r/DIYUK where she gets ideas for renovating her house in Cornwall.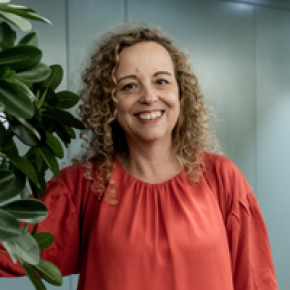 Sarah Robson
Head of Sales at On Device Research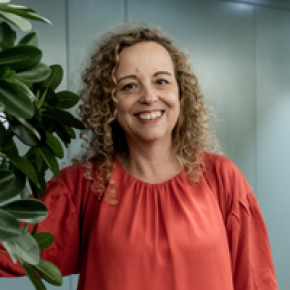 Sarah Robson
Head of Sales at On Device Research
Sarah has been The Head of Sales at On Device Research for five years working across ad tech clients, media agencies, media owners and advertiser clients. She has extensive knowledge of measuring ad effectiveness working in various roles in media analytics, research and training with a particular focus on both TV and online media within lots of digital environments. Sarah has worked for 20 years + in media research previously working at Nielsen and ITV.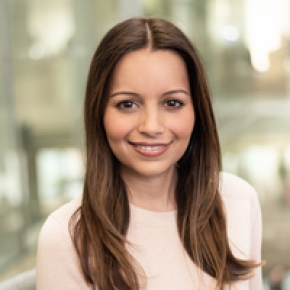 Zehra Chatoo
Head of Connections Planning for Retail in EMEA, Meta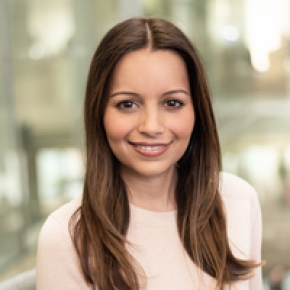 Zehra Chatoo
Head of Connections Planning for Retail in EMEA, Meta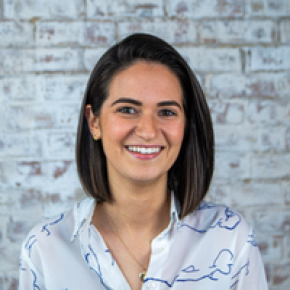 Frances Lazenby
Head of Strategic Solutions at The Ozone Project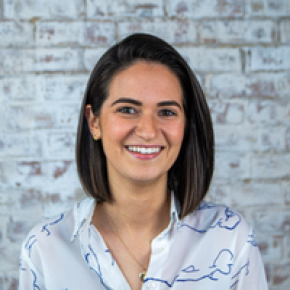 Frances Lazenby
Head of Strategic Solutions at The Ozone Project
As Ozone's strategic lead, Frances spearheads high-level, integrated solutions with brands and agencies, while identifying new ways to incorporate Ozone's advanced platform capabilities to drive success. Frances is also the project lead on Ozone Ad Manager Insights, a bespoke platform created to demonstrate a single, unique view of consumer behaviour across Ozone properties. Prior to joining Ozone in 2019, Frances spent over five years at MediaCom in various digital planning roles, most recently as Digital Manager working on TUI, Dulux and Nuffield Health.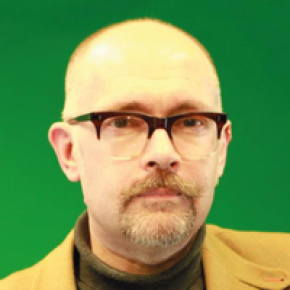 Dr. Alastair Goode
Cognitive Scientist: Gorilla in the room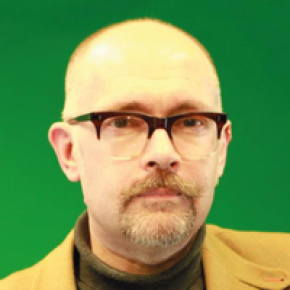 Dr. Alastair Goode
Cognitive Scientist: Gorilla in the room
Dr Ali Goode started as an academic cognitive scientist and has been working in behavioural economics for 30 years. He pioneered work in implicit testing of advertising, with his work winning numerous awards including being the only three time winner of the MRS Advertising & Media Award. He set up 'Gorilla in the Room' to better understand how the metaverse can assist brands and has been working to understand the psychological effects of virtual and augmented reality including how to measure their impact.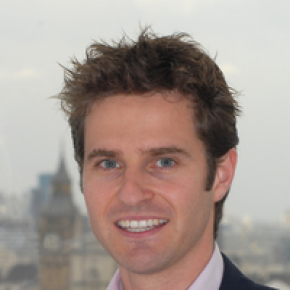 Mark Evers
Chief Customer Officer, Transport for London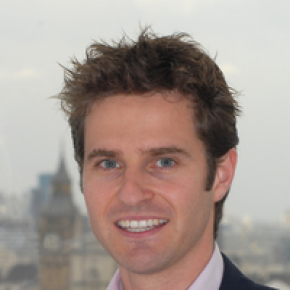 Mark Evers
Chief Customer Officer, Transport for London
Mark Evers is Chief Customer Officer for Transport for London (TfL). He is responsible for developing TfL's customer strategy – including aspects such as customer service, information, accessibility and safety. His team is responsible for the aesthetic design of stations and trains, maintaining our station planning standards and protecting the transport network's rich heritage. Mark's team undertakes all customer research and monitoring activity for TfL. Art on the Underground, TfL's world-class contemporary art programme, also sits within Mark's area of responsibility. Prior to his current role, Mark was Director of Games Transport at TfL. He was responsible for ensuring TfL stayed on-track to operate a robust transport network during the summer of 2012 for both the games family and London's residents and businesses. This involved coordination of activity across major Games stakeholders, oversight of funding for transport activity, and acting as TfL's chief games spokesperson.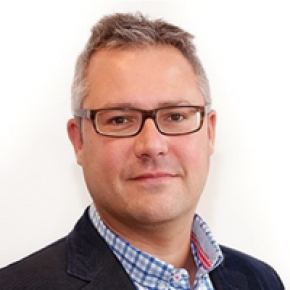 Mick Ridley
Audience Planning Director, Global Media & Entertainment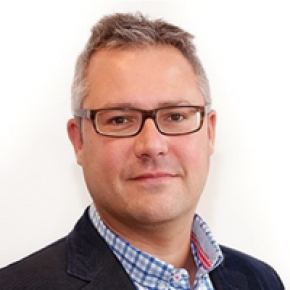 Mick Ridley
Audience Planning Director, Global Media & Entertainment
Mick is an expert at making sense out of complex data sets and applying it to create innovative audience-led solutions for brands.
He has a wealth of experience within both media organisations' and media agencies where he has run teams internationally building data capabilities and providing marketing and consumer analytics for agency partners and clients.
In his time at Global, Mick has been integral is establishing a best in class data partnership with TFL, harnessing the power of wifi data to target audiences and build ground breaking advertising solutions.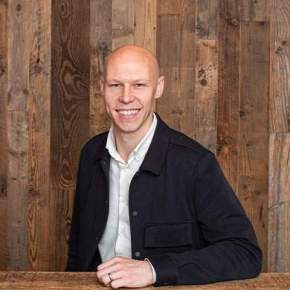 James Chandler
Chief Marketing Officer, IAB UK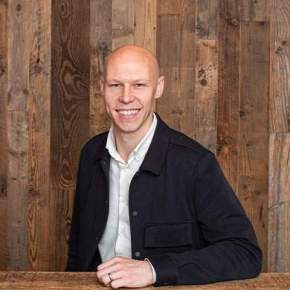 James Chandler
Chief Marketing Officer, IAB UK