Digital Trust Forum
-
(Registration 09:50 - 10:00)
Online
This event is not available for Non-members
Ticket Types
IAB Member:
Get discounted tickets to events and training
IAB Agency:
You get free event access and discounted training rates
IAB Advertiser:
Enjoy free event access and discounted training rates
Non-member:
Full price tickets to events and training
Please login to book this event.
Not a member yet?
From events to training to research, find out what becoming part of the IAB means for you and your team.
Become a Member
Event Overview
In 2020, we hosted our inaugural Digital Trust Forum, bringing together over 400 delegates from across the industry to tackle some of the biggest issues facing digital advertising with speakers from the Advertising Association, the ICO, Facebook, Google, Newsworks, Integral Ad Science and more.
This May, Digital Trust Forum returns in virtual form to explore how we can turn the tide on falling trust rates and help create lasting solutions to the challenges that exist. From personalisation in our privacy-first era to protecting young people online, we'll be digging into the issues that matter and the impact we can all have by taking collective action. Expect a raft of inspiring, challenging and thought-provoking sessions. 
Session 1: Digital advertising's trust issue
What is TikTok doing to protect its younger users?
In this session TikTok will explain the practices, processes and policies it has put in place to ensure the safety of young people on the platform and, with no finish line when it comes to protecting all users, hear how its team is continuing to build an in-app environment that helps to keep its community a safe space for positive, creative expression.
Where personalisation meets privacy - a call for convergence
In this session, hear from Kay Perry, UK Public Policy Manager at Facebook, on how privacy and personalisation can - and must - coexist to support business growth, instil trust and create deep brand connections. Kay will explore where in the journey privacy and personalisation must meet to build consumer trust and how as an industry we can work towards a privacy-conscious digital ecosystem.
Embed trust into your organisation in the consumer & privacy era
A change in customer expectations places new demands on organisations and in an era affected by more frequently changing consumer behaviour, organisations have been left to play catch up. Trust embedded into products and services by design positively shapes the organisation for years of future success, but we have a long way to go. Trust within our industry has never been lower - research shows that only 61% of consumers trust media and entertainment organisations and an even lower 56% of consumers trust social media firms*.
Join Hybrid Theory in this session, where they'll introduce easy concepts to embed trust by design in your organisation.
Session 2: The progress made
Is your brand killing people?
Advertiser investment based on nothing more than cheap rates and unqualified performance metrics is driving distrust from both advertisers and consumers. More worryingly, this ad spend is funding dangerous content and suffocating regulated news journalism, creating irreversible impacts on the health and safety of all of us. The Telegraph knows that 'reader first' is also 'advertiser first'. Hear how it is rebuilding trust and confidence in digital advertising by proving the value of a quality news environment and funding professional journalism to help shape an informed and educated world.
Content Matters: The Past, Present and Future of Content Targeting
Our industry's focus on precision marketing caused us to lose sight of the role that content plays and how it impacts the ad environment. It's time for a return to fundamentals, powered by new data and insights. Content targeting is our industry's past, present and future. It puts the consumer at the heart by building trust and utility and creates a sustainable content ecosystem.
Privacy and the Open Web - Google's view on the future of digital advertising
The digital advertising landscape is evolving and reaching an inflection point. People's expectations for privacy are ever increasing - searches for 'online privacy' increased 50% from 2019 to 2020. To meet these growing expectations, the industry needs to adapt products and ways of working to continue to serve people. For more than 20 years, Google has aimed to create a balanced ecosystem of users, publishers and advertisers to help preserve a free and open web. In this session Matt Bush, Managing Director, Agencies and Partners at Google UK, will talk about how we as an industry can work together to build a more private future for digital advertising that works for everyone.
Session 3: A trusted future
Building your brand through customer connection
Brands play an increasingly important role today. Leading brands understand the importance of forging long-term relationships, by understanding where their customers are now, providing comfort and connection, and earning trust through communication.
Building trust in mobile advertising in a privacy-first era
The last 12 months have been big for mobile advertising. On the one hand, the industry is booming, and on the other, we've seen a welcome push towards consumer privacy, leading to changes in the way data is being shared and consumed. While this is a welcome move, it will also introduce challenges and limitations for advertisers.
Gal will look at the impact of these changes on the mobile industry, and also share his thoughts on how advertisers can turn these challenges into opportunities, in order to win at mobile advertising and maintain trust in a privacy-first future.
Meet our speakers...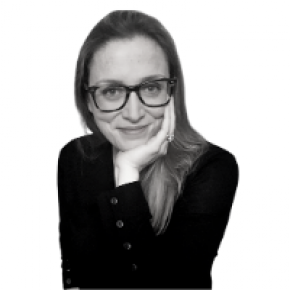 Alexandra Evans
Head of Child Policy, TikTok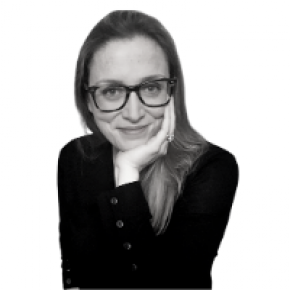 Alexandra Evans
Head of Child Policy, TikTok
Alexandra is the Head of Child Safety Public Policy for Europe. Before joining TikTok, Alexandra was Chief of Strategy at the 5Rights Foundation where she played a leading role in the successful campaign to enshrine enhanced data rights for children in UK law. As Policy Director of the BBFC, she was responsible for UK classification standards in cinemas, on DVD and online. Issues Alexandra works on include online child sexual abuse and exploitation, bullying/harassment, harmful and inappropriate content, data protection and privacy, access to information, evolving developmental capacities of children, design of services, digital wellbeing and digital rights. Before specialising in digital policy, Alexandra practiced law at Mishcon de Reya, advising clients on discrimination, free speech, privacy and reputation protection.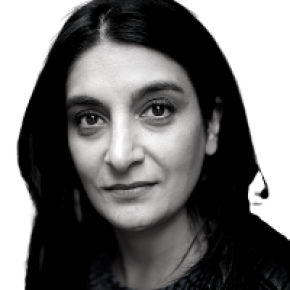 Kay Perry
UK Public Policy Manager, Facebook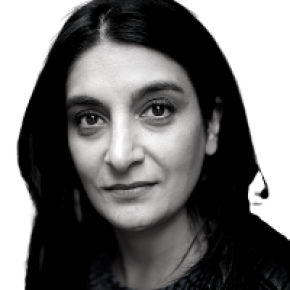 Kay Perry
UK Public Policy Manager, Facebook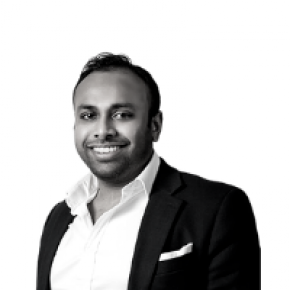 Hiran Patel
Chief Product Officer, Hybrid Theory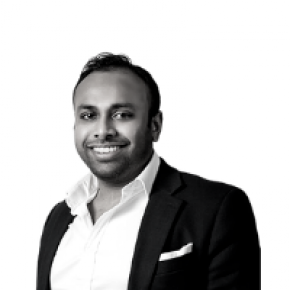 Hiran Patel
Chief Product Officer, Hybrid Theory
Hiran Patel is Chief Product Officer at Hybrid Theory. With 12+ years of experience driving new business capabilities and generating revenue streams across data and technology, Hiran leads the vision for the Hybrid Theory roadmap to drive strategic and successful business outcomes for marketers. Championing the voice of the customer, he delights customers and partners by activating digital advertising across creative, data, media, and privacy.
Hiran has a deep rooted experience working at the intersection of cutting-edge trusted data science and customer privacy spanning the online and offline worlds. This includes leading new capability for data and privacy rights management at Dentsu to engender trust with global clients and digital partners, and developing the global data function at Sage to build a trusted data organisation across the C-Suite. In addition to this, Hiran created trust by designing a data sharing network of insights and activation for CPGs with Facebook and Twitter at dunnhumby/Tesco and managed marketing omnichannel analytics at Kroger, Macy's and Walmart. He has also led transformation propositions at Accenture.
Now at Hybrid Theory, Hiran is a trusted partner using his unique experiences and expertise within business and technology to produce marketing propositions that focus on solving big audacious goals for clients across the digital ecosystem.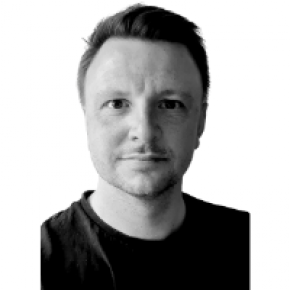 Anthony Crocker
Head of Campaign Innovation, The Telegraph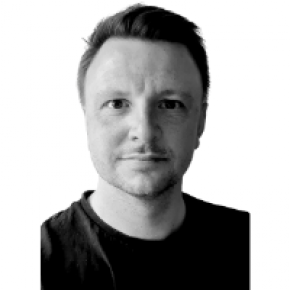 Anthony Crocker
Head of Campaign Innovation, The Telegraph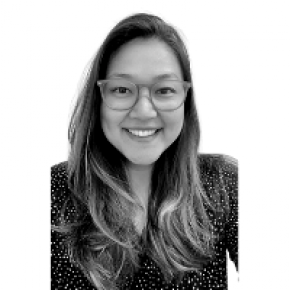 Samara Hocihara
Head of Campaign Planning and Operations, The Telegraph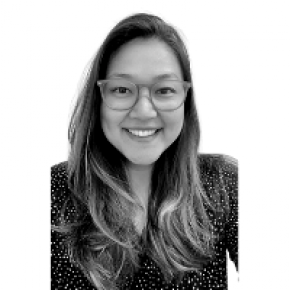 Samara Hocihara
Head of Campaign Planning and Operations, The Telegraph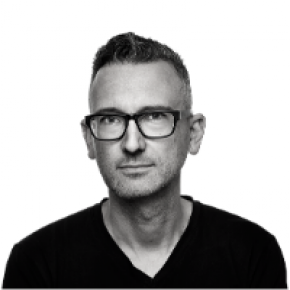 Andrew Smith
Chief Product Officer, OpenSlate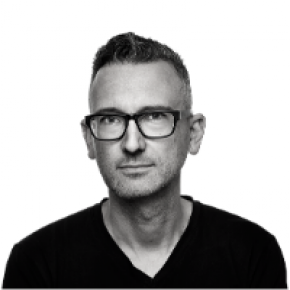 Andrew Smith
Chief Product Officer, OpenSlate
Andrew is the Chief Product Officer at OpenSlate, a leading contextual advertising platform, where he is responsible for product vision and strategy. His career has been shaped by 25+ years of devotion to media, where he has always sought to evolve the space through innovative approaches to content and commercialization; facilitated by technical solutions that add value to businesses and customers. Andrew started his journey by bootstrapping an independent publishing company out of his college dorm room, and in the process building the wide variety of skills necessary for a small business owner and media company operator. He sold his business to music publishing company SpinMedia and transitioned to leadership of advertising product and operations at VICE Media where he spearheaded brand safety strategy, cross platform video monetization, and building first-to-market contextual and audience products. Having had his fill on the publisher side, Andrew dove directly into advertising technology by joining Grapeshot as SVP of Product Strategy, where he led new applications of the technology across publishing, distribution, and video. Grapeshot was acquired by Oracle in 2018, where Andrew oversaw product marketing for Grapeshot, Moat, Datalogix and other products within the Oracle Data Cloud suite. Andrew's areas of expertise include contextual and audience ad targeting, advertising and revenue operations, product marketing, programmatic technologies, road cycling, and long walks with his family.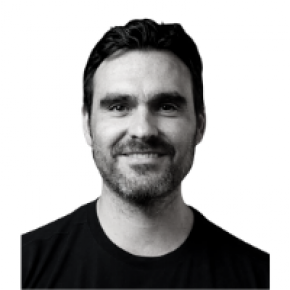 Paul Hackwell
Head of Strategic CPG Accounts, Amazon Advertising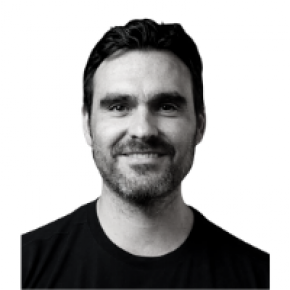 Paul Hackwell
Head of Strategic CPG Accounts, Amazon Advertising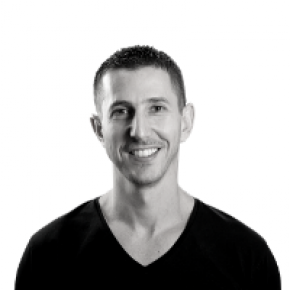 Gal Ekstein
General Manager EMEA & LATAM, AppsFlyer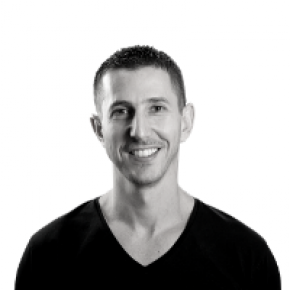 Gal Ekstein
General Manager EMEA & LATAM, AppsFlyer
Gal Ekstein is General Manager EMEA & LATAM at AppsFlyer, the global attribution leader. He's a seasoned executive and entrepreneur in the digital marketing industry, having spent more than 10 years in the space, of which 10 have been spent leading companies as a CEO.
Prior to joining AppsFlyer he was the CEO at AdTech company Ybrant Digital, known today as Brightcom, and MindAd Media, an online marketing company that delivers digital advertising solutions to leading brands, startups and agencies.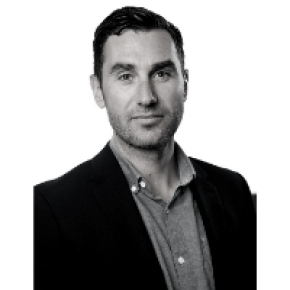 Matt Bush
Managing Director of Agencies and Partners, Google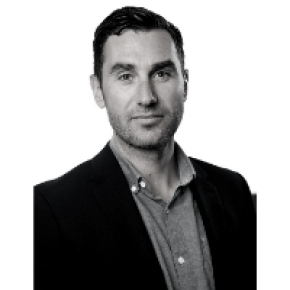 Matt Bush
Managing Director of Agencies and Partners, Google