This content is only available to IAB UK members
If you are a member, log in to get on-demand videos and catch up on any events you may have missed.
Event Overview
This is a recording of the event. You can no longer book but IAB UK Members can log in to watch it on demand.
Audio offers advertisers rich and growing opportunities to reach diverse audiences. But where should you start and what are the key factors you need to consider to get it right? In this creative workshop with IAB UK members, you'll explore unique and inventive examples of creativity in audio, leaving you inspired and with tangible outputs that you can implement straight away.
Agenda
14.00
Welcome & Introduction
14.05
Wickes and Bauer: Building an Audio Partnership
This year marks the 10th year of Wickes and Absolute Radio working together. What started as a straight forward sponsorship developed into a long standing audio partnership with innovation and digital at its heart.
Full trust in each other's brands has led to wildly creative campaigns – over the years Wickes has been seamlessly integrated into station programming and the partnership has seen everything: from pivoting rapidly during the covid crisis and launching the Good Deed Register to partnering with pop-up digital station Absolute Radio 40s for VE Day.
In recent years, this partnership has grown even further, with Wickes now working with other Bauer Media brands KISS and Planet Rock. Join Lucie Cave as she speaks to Paul Sylvester, Rebecca Frank and Shelley Allison to explore what makes a such a successful partnership and the top things they've learnt from such a long-standing relationship. They'll also take audiences through key case studies and reminisce on their favourite campaigns they've activated, showing audiences how agile and creative audio can be, and with constant innovation how it can stand the test of time – even a decade on.
 
14.25
How to Win Ears and Influence People
Planning your audio campaign has now become similar to having 2 full Wembley stadiums, 10 sold out Glastonburys and the population of Dundee all with different musical tastes and interests.
Your challenge? Build a rapport with each of them in 30 seconds.
We'll follow an ad campaign through the journey of an audio day, covering off best practice considerations and advice on targeting, platforms, devices, creative messaging, tone and CTAs.
14.45
Upgrading Audio Monetisation with User-Centric Innovation
In this session, we will review how user-centric innovations impact the future of digital audio and audio monetisation. We will cover the different solutions available, discuss their scope and potential, identify their limitations, and showcase POCs' results and case studies. Our goal is to provide the audience with actionable insights to begin testing these solutions at their companies or inspire new ways through which user-centric solutions might be used to deliver more delightful audio experiences.
15.05
HFSS Audio Research
Clearly, nothing is more important than protecting our children. Childhood obesity is a real and serious problem, and efforts to combat it deserve praise. It's possible, however, for certain tactics to overreach, as some in our industry are suggesting is the case with new legislation that will completely ban digital ads for certain products high in fat, salt and sugar (HFSS).

It's possible that compromises may emerge. But in the meantime, many brands will turn to audio (with responsible advertising as dictated by the media industry's self-regulatory policies) as podcasts, streaming and radio are not considered under the new legislation.

When they do make the switch to audio, how will brands know they're striking the right chord with consumers? What's right for a radio ad versus a podcast ad? How can sonic branding help compensate for a lack of visual? This isn't just a matter of rehashing video & TV ads -- audio is a unique channel that demands its own diligence and strategy.

Join Amanda DiMarco, Director of Customer Success at Veritonic, as they bring new data on best practices and how marketers audio messages are resonating for listeners in the midst of this complex issue and how to make the most of the restrictions using audio.
Meet our speakers...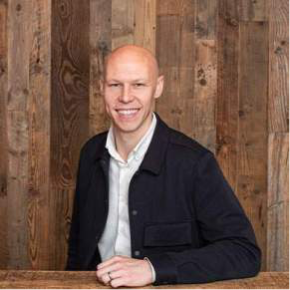 James Chandler
CMO, IAB UK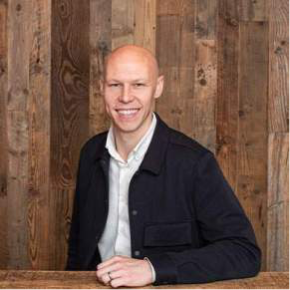 James Chandler
CMO, IAB UK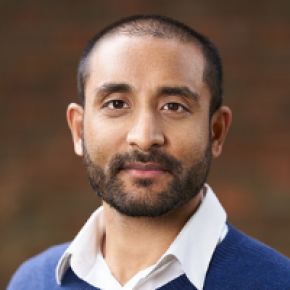 Abhishek Sen
CEO and Co-Founder, NumberEight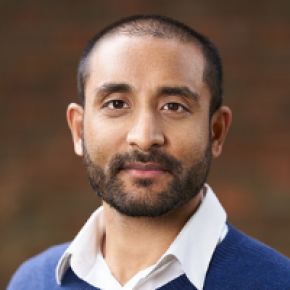 Abhishek Sen
CEO and Co-Founder, NumberEight
Abhishek is the CEO and co-founder of NumberEight, a London-based company developing state-of-the-art on-device AI software to predict user context and audiences using sensors in mobile devices. He is an ex-Apple, Palm, and Blackberry engineer with multiple US patents to his name and has worked in four countries - the US, Canada, UK, and the Netherlands. He holds a Master's in Electrical Engineering from TU Delft in the Netherlands and a Bachelor's in Computer Engineering from the University of Waterloo in Canada.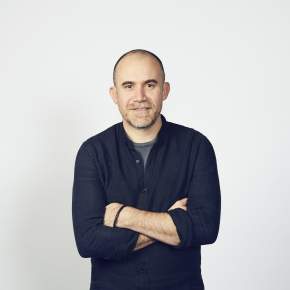 Sam Crowther
ECD, A Million Ads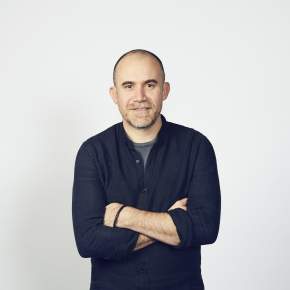 Sam Crowther
ECD, A Million Ads
Sam is a pioneer in the understanding and application of sound in media, marketing and advertising. An experienced Creative Director in radio with both Global and Bauer Media, he is now leading the creative development of the World's leading dynamic, personalized, digital audio and video campaigns with A Million Ads. Since launch in 2015, A Million Ads have revolutionised audio advertising with dynamic personalisation through poems, songs, DCO, listener name, voice interaction, music preference, host reads, accents, binaural mixing among other creative innovations. With direct and programmatic integrations for music streaming, radio and podcasting around the world, serving hundreds of millions of impressions a month.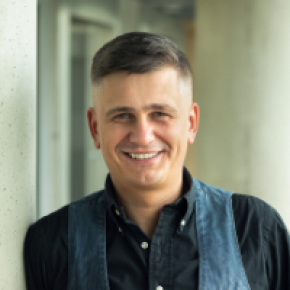 Michal Marcinik
CEO and Founder, AdTonos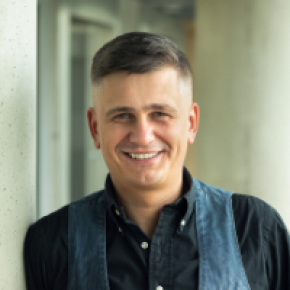 Michal Marcinik
CEO and Founder, AdTonos
Michal Marcinik is CEO and Founder of AdTonos, a platform for digital audio advertising. An innovative thinker and serial entrepreneur, Michal launched his first online start up in 1997 at the age of just 17. For more than 15 years Michal provided independent consultancy services across a range of industry sectors and held Managing Director positions for e-commerce companies, including Amazon's subsidiary Amazon BuyVIP.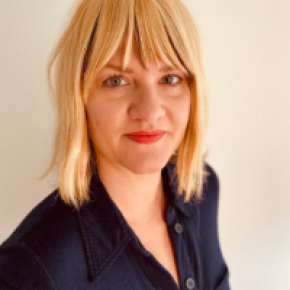 Anna-Lena Mikoteit
Product and Strategy Lead, Octave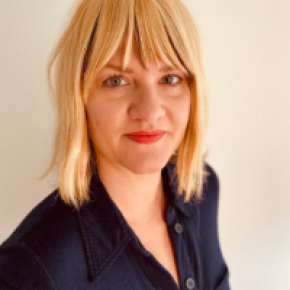 Anna-Lena Mikoteit
Product and Strategy Lead, Octave
Anna-Lena is responsible for developing Octave Audio's product strategy, merging audience behaviour trends and tech innovations into effective ad products that solve industry-wide challenges for advertisers. Anna-Lena is valued as inspirational leader with a hands-on mentality. She is best known to create integrated digital product and monetisation strategies by meeting and understanding user, client as well as market needs. She has over 15 years of experience within the European media landscape and has been responsible for developing digital audio, video and digital advertising products and strategies for various international publisher and radio brands including Bauer Media, Absolute Radio, Grazia, Empire, Elle, InStyle and The Huffington Post.

Anna-Lena has earned an MA in Media & Communications Management and resides in London, UK with her husband and son.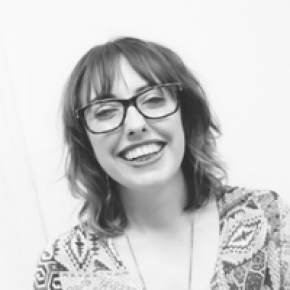 Kathleen Moroney
Executive Creative Director, Red Apple Creative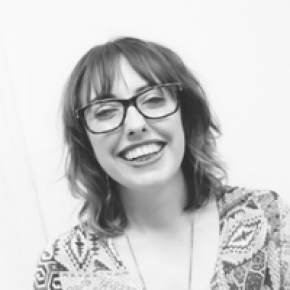 Kathleen Moroney
Executive Creative Director, Red Apple Creative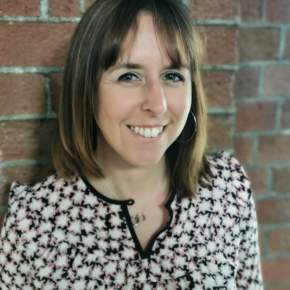 Shelley Allison,
Head of Marketing, Wickes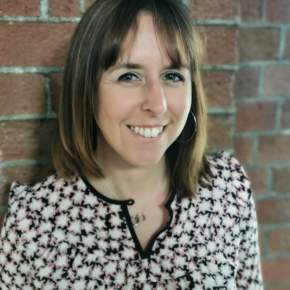 Shelley Allison,
Head of Marketing, Wickes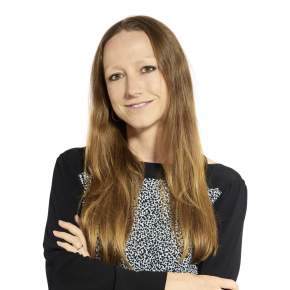 Rebecca Frank
Content Director, KISS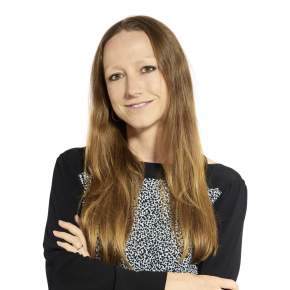 Rebecca Frank
Content Director, KISS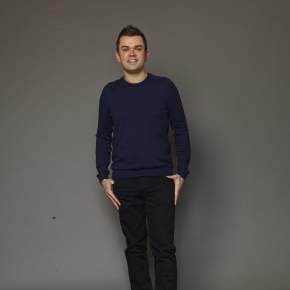 Paul Sylvester
Content Director, Absolute Radio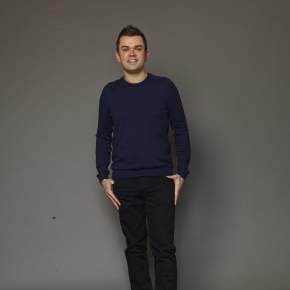 Paul Sylvester
Content Director, Absolute Radio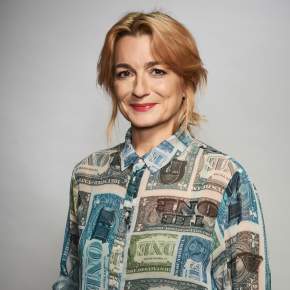 Lucie Cave
Chief Content Officer, Bauer Media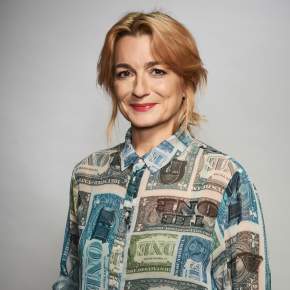 Lucie Cave
Chief Content Officer, Bauer Media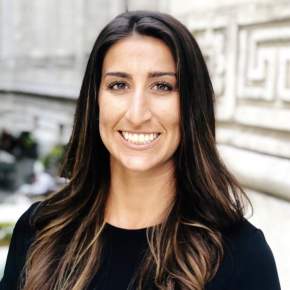 Amanda DiMarco
Director of Client Success, Veritonic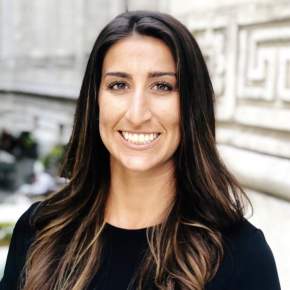 Amanda DiMarco
Director of Client Success, Veritonic