Mobile Advertiser Snapshot Study 2015
Posted on: Wednesday 13 January 2016
The Mobile Advertiser Snapshot Study is a comprehensive survey of UK advertisers' perceptions and attitudes towards mobile advertising.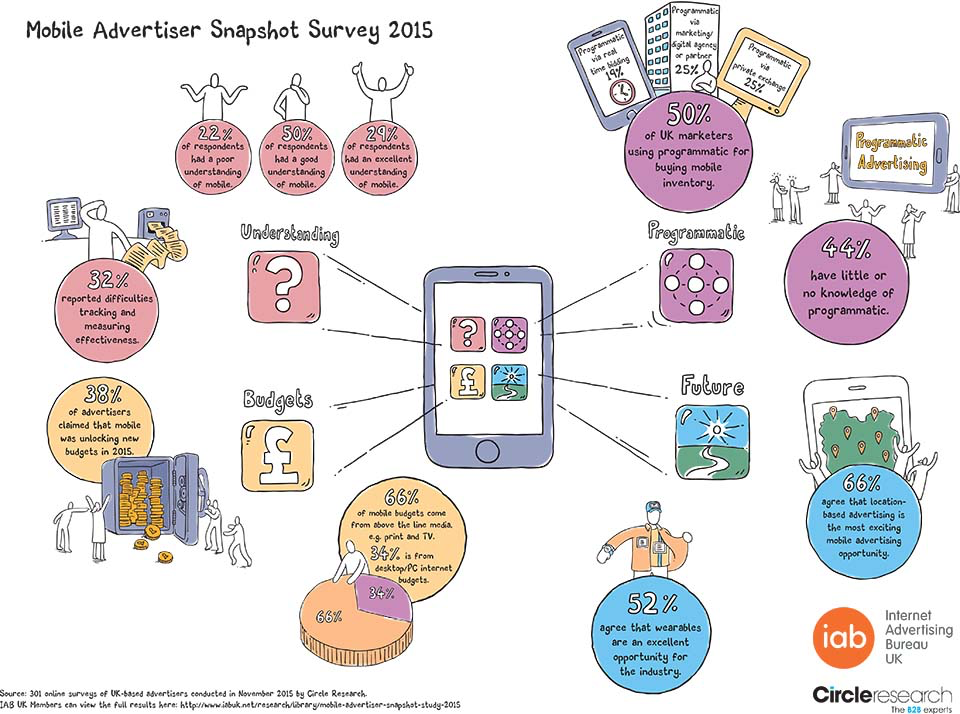 The aims of the study were to;
Identify advertisers' general understanding of mobile advertising
Identify barriers to the adoption of mobile within advertisers
Highlight key knowledge gaps within advertisers
Understand how advertisers are structured to deal with mobile
Highlight the mobile opportunities for advertisers in the near future
The survey was undertaken by 301 marketing professionals from a range of different sectors and was conducted by Circle research.
You must be a member of the IAB UK to view this content. If you are not a member you can find out more here.