Jellyfish and Energy Saving Trust provide insights to strategise your energy efficiency customer acquisition campaign
Posted on: Monday 28 November 2016
Energy Saving Trust commissioned Ipsos MORI research to reveal when energy companies should target potential customers with energy efficiency.
Liberty Hutchinson, Marketing Manager at digital agency Jellyfish responds with the best ways to understand, connect and reach the right audience for well-targeted customer acquisition. 
The research
New research by the Energy Saving Trust has revealed insights into how and when marketers should look to engage consumers on the benefits of energy efficiency. 90% of homeowners who have completed a home improvement in the last three years have also made energy efficiency upgrades.
The soon to be released research: UK Pulse: consumer views on energy matters Connecting with homeowners: Making energy efficiency relevant
Conducted by Ipsos MORI and based on a sample of 2,022 homeowners, the research indicated that providing positive messaging at the right time, often in conjunction with planned home improvements, presented an opportunity for marketers to influence consumers about energy efficiencies in the home.
Homeowners are likely to carry out energy efficiency upgrades whilst carrying out home improvements in order to minimise the disruption to their home.
Historically, marketing has focused on how consumers can save money on energy bills, the research concluded that speaking to homeowners going through life changing moments (which are often a precursor to home improvements) could be when to market to the audience.
Philip Sellwood, Chief Executive at Energy Saving Trust said: "It's time for a re-think about how we sell the benefits of energy efficiency upgrades. For too long we've been selling the benefits solely around saving money. The research shows that a much more nuanced approach is needed, such as thinking about the stage the householder is at in their life as well as their attitudes and values.
Proportion of homeowners who have improved their home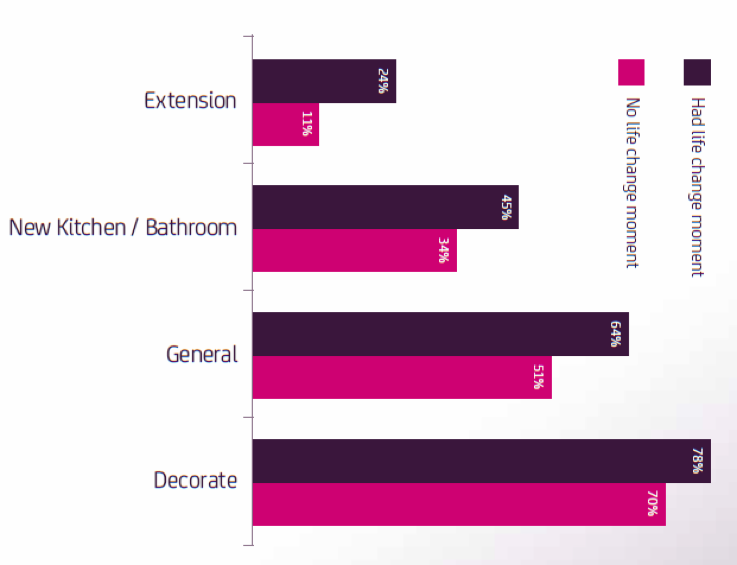 Made improvements in the last 3 years


Marketing that makes sense
1. Messaging
Homeowners who have carried out energy efficiency improvements have greater desire for their home to be warm when they need it to be compared with homeowners who have not carried out energy efficiency upgrades. 
In short, the research concluded that nuanced and tailored messaging around warmth, comfort and reducing universal problems such as damp could also prove highly effective.
However, some differences which may inform your messaging for different demographics include:
Across all social groups, a desire for warmth scores highly

Older groups prioritise warmth the most

Those at home during the day, like part-time workers and retirees, prioritise warmth

Low-income homeowners want to heat their home more at no extra cost

Higher income homeowners want to save money on their existing bill

Younger groups tend to prioritise energy efficiency more than older people 
Main concerns in the home to inform messaging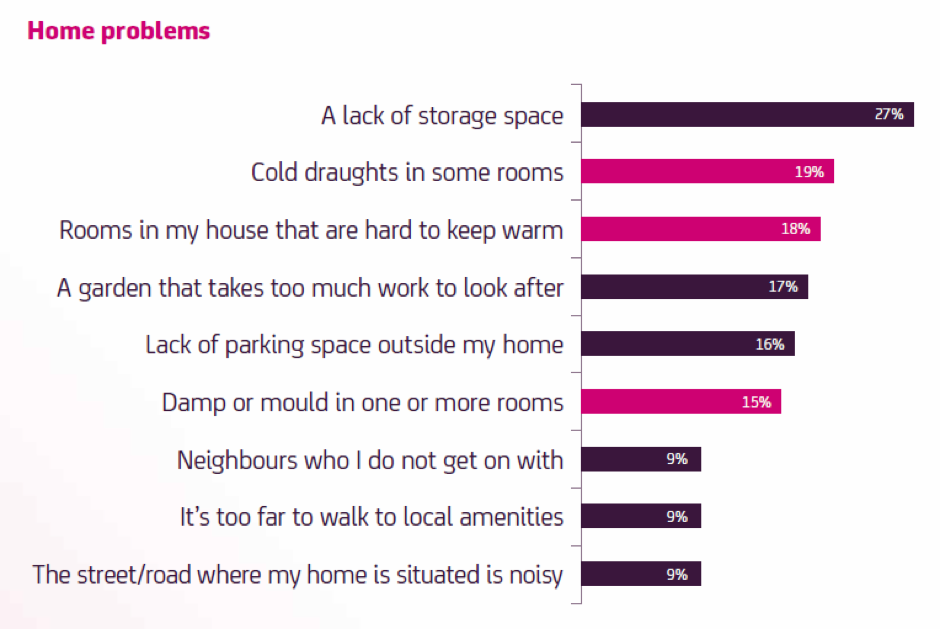 2. Create personas for relevant marketing messages
Market to people, speak their language thanks to firstly understanding their pain points. This can be done through a combination of customer surveys and online research such as website analytics and social media listening.
We work closely with Brandwatch to search key words, terms and topics people are discussing such as 'energy efficiency'. If you don't have a digital agency or a tool in house already, here they analyse the top 15 social media listening tools so you can trial to collate different data without commitment.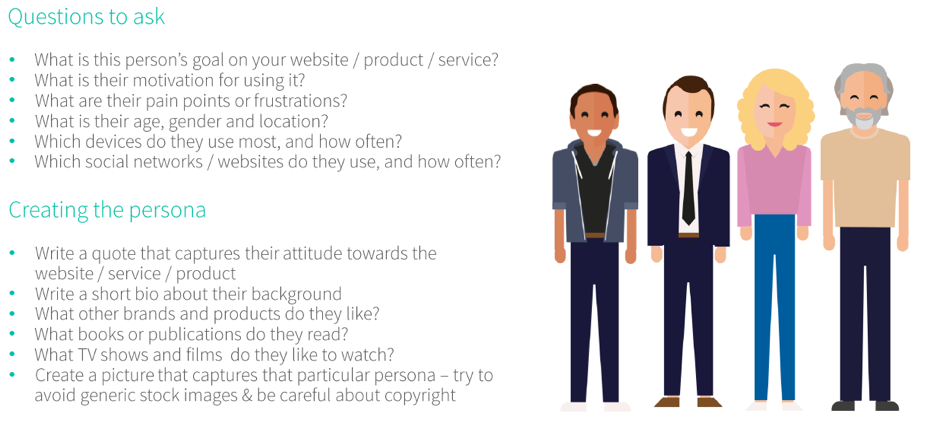 3. Establish clear campaign goals from the outset
What are your goals? As these will affect whereabouts in the funnel and what tactics you select.
Do you want to quickly acquire customers in a short period? If so you may want to focus on Consideration & Evaluation and Decision. Or do you want to be known for energy efficiency benefits long term? Then you will want to cater to the entirety of the funnel.
Alice Reeves of Jellyfish concedes: "A long term, multi touch-point marketing strategy drives better results."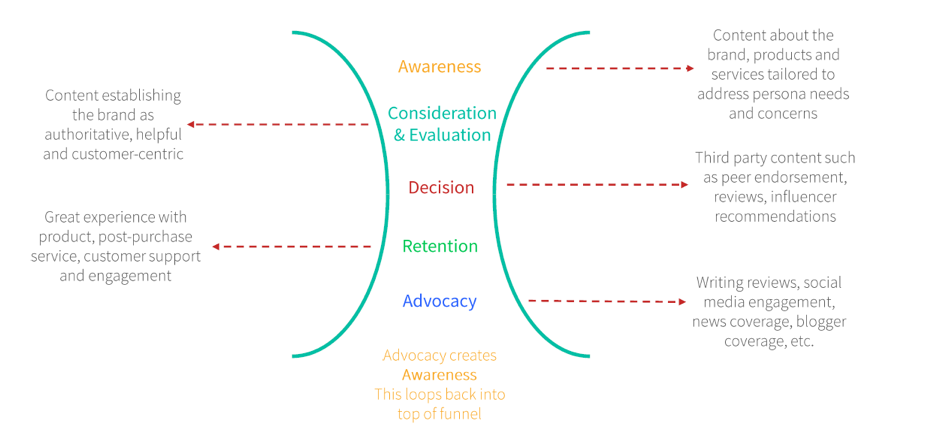 4. Effectively reach your personas online
Alice Reeves, associate director of social media at Jellyfish advises:
"Think about the personas you are targeting, then tailor your content strategy to answer their questions, appeal to their interests and alleviate their concerns at each stage of the purchase funnel. Use social media to push your messages out, and in time you'll see SEO benefit too as your content starts to rank for popular search queries."
Alice recommends focusing on content for your online acquisition programme, using partners where appropriate for different audiences.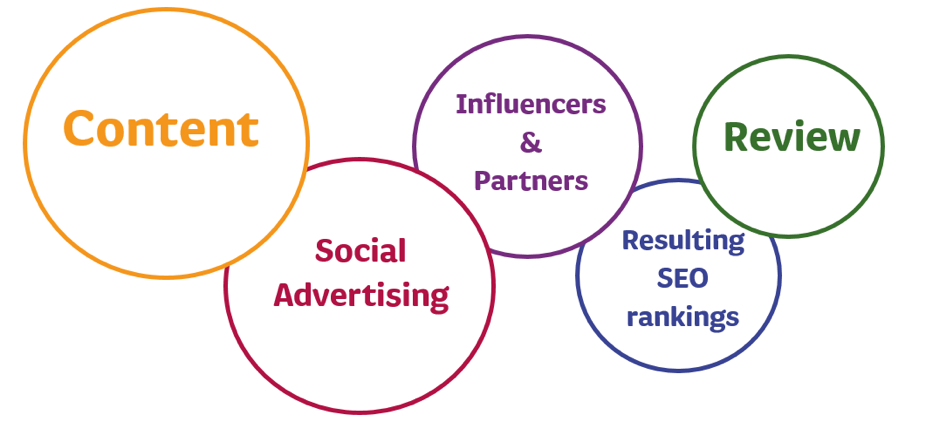 For example, to reach older audiences who are not online you can look to partner with trusted networks and charities that already have existing ways they connect with these communities. These partnerships can also result in PR. Social advertising can really aid targeting specific demographics.
On Facebook, for example, you can target: 
UK income brackets

Generation X or Millennials

Household composition (Family-based or Housemate-based

Life Events (new job, newly engage (3 months, 6 months or 1 year) newlywed (3 months, 6 months or 1 year), recently moved.

Parents (by age of child) • Residential profiles (homeowner, likely to move, mortgaged, 1st time buyer, 2nd time buyer, 3rd time buyer, renter)

Property type (flat, bungalow, semi-detached, terraced, detached)
Final thoughts
Philip Sellwood, Chief Executive at Energy Saving Trust added: "Most important of all is to win the trust of your audience, and association with an independent organisation can prove decisive."