IAB UK's Chairman, Richard Eyre CBE, kicked off the second half of Engage 2019 by highlighting the importance of quality journalism. He described it as a "force for good", before introducing Joanna Lawrence, Managing Director, Strategy and Client Development at The Telegraph.
"Life is more complex than ever," she said. "To really navigate and understand all the information available today requires time, resources, expertise and access." 
Anna Kessel MBE, The Telegraph's Women's Sport Editor, followed, along with England Vice-Captain Jordan Nobbs, Goals4Girls' Founder Francesca Brown and Goals4Girls footballers Aisatu Jabbi and Demi Shaw, to discuss encouraging the next generation and the role journalism plays in inspiring girls to get involved in sport.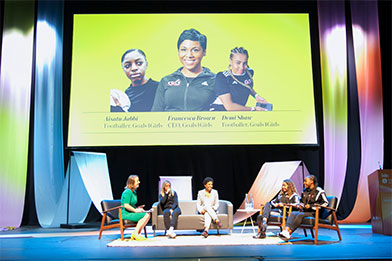 Will Scougal, International Creative Director at Snap Inc., was up next with a session that explored the 'new era' of digital creative. "I fundamentally disagree that people have the attention spans of goldfish," he told delegates. "Otherwise Netflix and podcasts would not exist. People are just choosing to spend time paying attention in different ways and in different spaces."

"What has changed is that we are moving from a world where brands are interrupting, to one in which they play a role in contributing. There is an element of play and exploration," he said.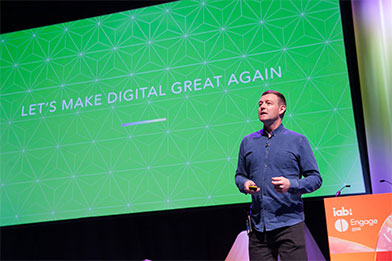 Tim Grimsditch, CMO of online fashion service Thread, then spoke about the need to make retail choices easier for shoppers and how combining algorithms with human stylists has created a better experience for shoppers, built around personalisation.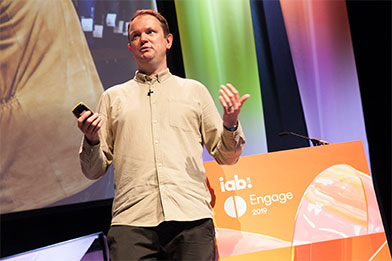 Natalie Bell, Managing Director at Manning Gottlieb OMD, took to the stage to explain why we should be 'advertising to four-year olds'. She drew on new neuroscience research to demonstrate how digital has changed our brains. As a result, advertisers should focus on repetition over inconsistency, enter the world of their audience and think about mood states – principles that work with advertising as much as they do with young children.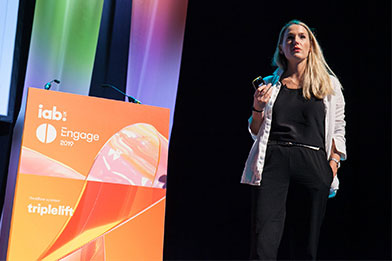 Writer and campaigner Caroline Criado Perez OBE, then delivered an illuminating session which served to highlight the invisible gender bias women still face in their everyday lives. Talking about the numerous, varied and often shocking data points she managed to uncover during the process of writing her book, Invisible Women, she also showed the unintended, damaging and often dangerous consequences of such bias. She warned that if the data algorithms receive is biased, they will continue to replicate that.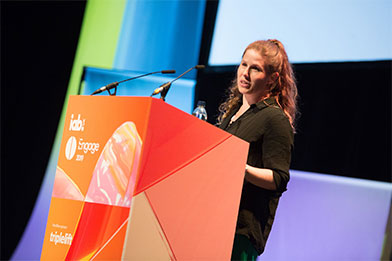 In the penultimate session of the day, James Chandler, IAB UK's CMO, outlined why 2018 was finally the year of mobile – after a number of 'mis-starts' – with 51% of all digital ad spend now on this channel. The conversation should now change, he told the audience, saying: "It's time to stop talking about the device. It's time to talk instead about mobility and to think about factors such as context and need states." 

Chandler also described gesture as "the forgotten younger brother of voice", illustrating how it could revolutionise the way we use touchscreens. Haptics is another growing industry, he added, as well as a "new way for machines and humans to communicate". 

"You need smart planners and smart thinkers who can think about new behaviours," he told delegates.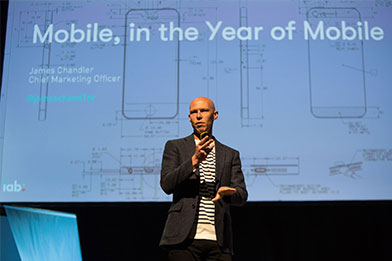 To wrap-up the jam-packed day, IAB UK's Director of Campaigns Sophia Haynes sat down with broadcaster and presenter Tina Daheley. 
Having come from an immigrant, Sikh, working-class family that faced discrimination when they arrived in the UK, Daheley said that her work ethic comes naturally but was also instilled in her thanks to her family's experiences.
In a session titled 'Smashing the broadcaster stereotype', Tina explained how she's not "your typical newsreader" and – having spent the first five years of her career in journalism "trying to dress down to be taken seriously" – she is now not afraid to be herself or to dress how she wants. 
In order to encourage diversity in the media world, Tina said: "We have to look at a whole range of issues such as gender, class, race, sexual orientation, and also to look at how, when those factors combine, discrimination can be more powerful."
Finally, Daheley emphasised the importance of knowing both your audience and your subject, pointing to her Beyond Today podcast as an example that disproves the theory that young people want short, sharp, 'shouty' information.
"It's the exact opposite," she said. "Often they want considered, slow, deep dive analysis. And more important even than the story is the tone - informality, not being hectoring; but being relaxed."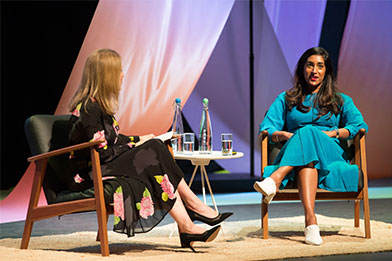 Missed the morning write-up? You can read the full round-up here. You can see the day as it happened by following #iabengage or by watching our highlights film here.